French KS2 Unit 2 - Games and Songs
Karen Clarke, Moonstone Communications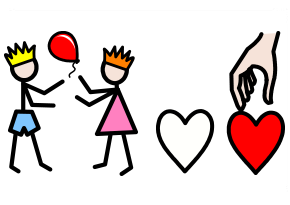 A new range of symbol supported resources to use with the Key Stage 2 scheme of work for French.
The various activities create a fun and independent way of learning and reinforcing new vocabulary items.
---
Download
Unit 2 - Games and Songs

PDF
£5
QCA Scheme of work

PDF
Free
Free French Samples:
Travel and Weather flashcards

PDF
Free
Match the word to the picture

PDF
Free
Hobbies - Cloze activity

PDF
Free

Contents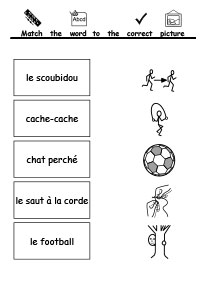 There are 13 activities in this unit:
Bingo numbers
Bingo
Colouring
Counting book 1-10
Farmer Flashcards
Farmer's in his den
Flashcards
Lotto
Match Word to Picture
Pairs
Vocabulary book
Vocabulary list
Wordsearch
All vocabulary has been taken from the QCA Standards Site for the scheme of work for KS2.
All units will install to a folder called 'Moonstone Communications'.