You are here:
ABC with Kevin
ABC with Kevin
Alphabet books and activities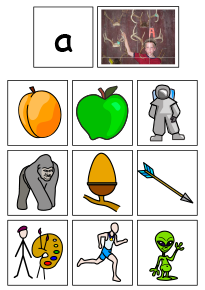 The Learn with Kevin books and activities have been designed by a parent, creating resources for her son and for other young people with Autism.
The stories feature photographs of Kevin and his family.
The stories are provided in PDF format so that it is not necessary to have any symbol software in order to make your own versions of these lovely stories and activities.
---
Download
ABC with Kevin

PDF
£4
Contents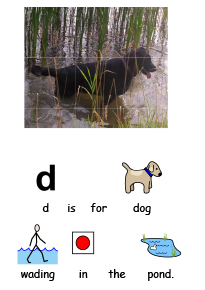 1. ABC with Kevin
This is a delightful ABC book with a photograph and sentence for each letter.
2. ABC game cards
This provides three sets of cards:
the photographs from the book ABC with Kevin

the symbol for the item in the photograph from the ABC with Kevin book

the words for the same item
These are great for matching whilst reading the story, for picture/symbol matching and for beginner readers, symbol/word matching. You can use them to play a range of pairs games, lotto, hide and seek, as well as using them to stimulate conversation.
3. ABC book of pictures
Links the photograph with pictures of other items beginning with the same letter
4. ABC draw your own
This has a page with the photograph and letter and then space for the child to draw or stick their own words or ideas.