Romans Environments
Information, comprehension and writing activities on the Romans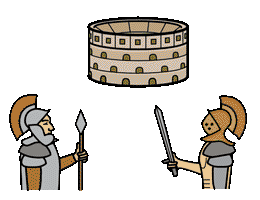 The Romans resource pack contains a large variety of SymWriter2 environments to support the teaching and learning about this historical period. Each area of study comprises of six SymWriter2 activities; Listen and copy, two differentiated question activities, two differentiated structured writing activities and a vocabulary environment. These activities have been specifically designed to support the whole teaching sequence, from the introduction through to recording the user's knowledge and understanding of the topic area.
Available in a symbolised format or text only format.
---
Download
Romans - Symbols

SymWriter 2
Free
Romans - Text Only

SymWriter 2
Free

Contents
There are five topics and each topic has six activities:
Listen and Copy
Questions
Writing
Vocabulary
Simple Questions
Simple Writing
---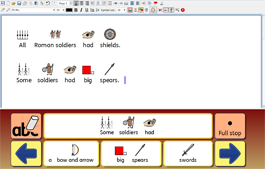 Roman Army
These activities cover an overview of the Roman Army, including its numerous divisions, rigorous and various training as well as fighting formations.
---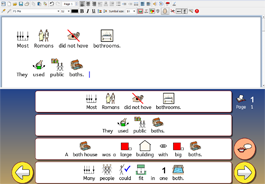 Roman Baths
These activities explore how the Roman Baths were used, their impact on Roman society and our interest in them today.
---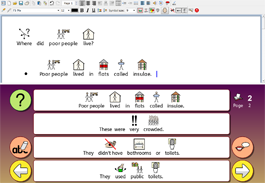 Roman Homes
These activities focus on Roman homes which ranged from the vast villas of the wealthiest, to the crowded flats of Rome's poorest inhabitants.
---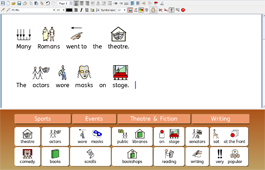 Roman Pastimes
These activities look at the favourite pastimes of the Romans which include: leisure, literature and the participation in, and mass spectacle of, sports.
---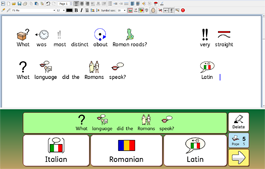 Romans In Britain
These activities look at the changing conditions of life in Britain following the Roman invasion, which brought new roads, language and animals to the UK.