Noisy Cutlery
Reading, Comprehension and Quiz Activities
Noisy Cutlery is an environment that allows students to record what they did and the results in the Noisy Cutlery experiment.
The Super Science pack has a number of entertaining science activities developed by Widgit for the British Science Association. Click on the images below to download the pack from the British Science Association website or direct from the Widgit Website. The pack has all the student worksheets with symbols and photographs, plus teachers notes.
This environment guides the user through the stages of the Noisy Cutlery activity and includes a data page for recording the results.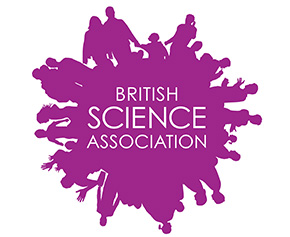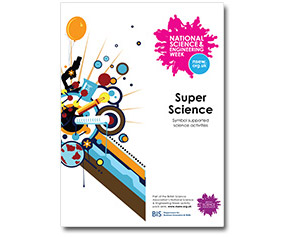 ---
Download
Noisy Cutlery

SymWriter 2
Free

Contents
---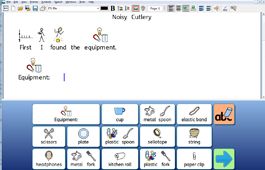 A structured writing grid with symbols.
---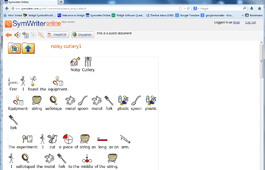 Shown here is the finished writing published in Widgit Online, to access at home.