Opaque, Transparent and Translucent
Informative activity showing the difference between transparent, translucent and opaque materials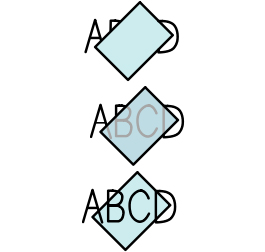 An informative activity showing the difference between transparent, translucent and opaque materials. This relates to the Key Stage 2 programme of study for Science. Students click on the larger bar so the start of a sentence is transported to the document and read aloud.
The student then selects the correct word to complete the sentence. This word is spoken and the whole sentence is read aloud so the student can check their sentence makes sense. These words can support the user to create their own sentences about the scientific properties of substances. The user can also type their own ideas into the document.
---
Download
Opaque, Transparent and Translucent

SymWriter 2
Free

Contents
An activity asking questions about objects with the properties Opaque, Transparent or Translucent. The user has the option of three possible answers.
---