You are here:
Adjective and Verb Matching
Adjective and Verb Matching
Match nouns with appropriate verbs or adjectives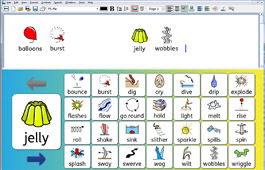 This set of activities provide practice for word choices. In the verb activity the task is to match a given noun with an appropriate verb with the correct form - e.g. tails wag, or jelly wobbled, and in the adjectives activity, select an appropriate noun for a given adjective.
---
Download
Matching Verbs

SymWriter 2
Free
Matching Adjectives

SymWriter 2
Free

Contents
---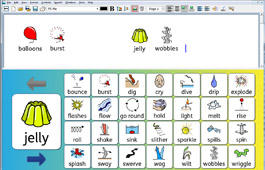 Matching Verbs
A sequence of nouns are offered with a range of possible actions. Click on a noun and then select an appropriate action, such as 'balloons' and 'burst' for example. The task is to find a noun with a suitable part of speech. At a higher level it is possible to match each noun to a different action.

Matching Adjectives
The grid in this activity has 28 nouns. Each adjective appears in turn. The task is to match the adjectives to one of these nouns. At a higher level try to match each adjective to a different noun.