You are here:
Platinum Jubilee Glossary
Platinum Jubilee Glossary
Symbol-Supported List of words relating to the Platinum Jubilee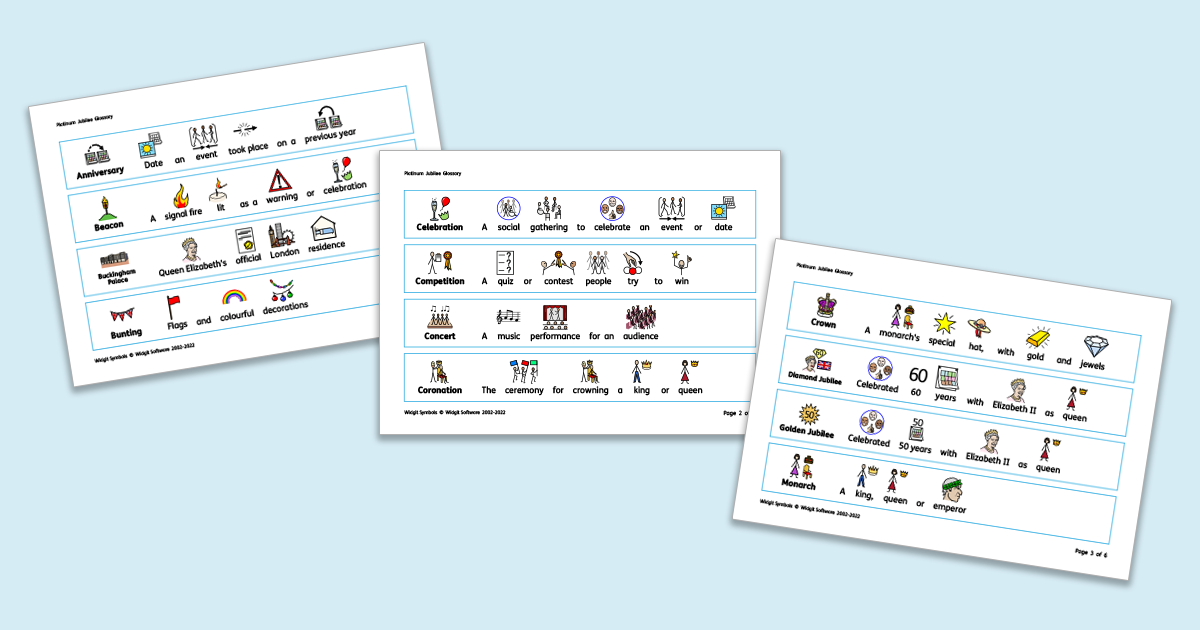 In 2022 Queen Elizabeth II celebrates her Platinum Jubilee. This symbol-supported glossary contains an alphabetical list of words relating to the Platinum Jubilee and it's associated celebrations.
---
Download
Platinum Jubilee Glossary

PDF
Free
What is included in the Platinum Jubilee Glossary?
The PDF resource includes 6 pages of words relating to Queen Elizabeth II and the Platinum Jubilee celebrations. The words are sorted in to alphabetical order and supported with Widgit Symbols.
More like this
Take a look at the other symbol-supported resources we have created to help support teaching and learning about the Queen's Platinum Jubilee. We will be adding to this section throughout the year.