You are here:
Today - Environments
Today - Environments
5 Simple Environments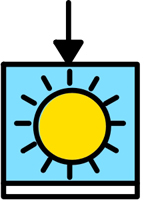 These simple activities enable students to think through and sequence their morning routine, bedtime routine and general information about the day. These activities are very useful for students with an autism spectrum disorder (ASD) where clear structure and sequences are needed to support daily events and routines.
The documents that are created by the activity can be printed out as a reminder for the student.
---
Download
Today - Environments

SymWriter 2
Free

Contents
---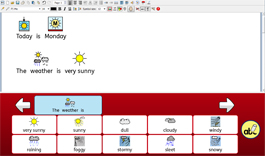 Date and Today
Date is a simple environment for group work to write the date and weather for the day.

Today is a shorter environment for individual use. It is less complicated, in that it doesn't deal with the date, but it includes an editable page at the end for what is going to happen that day.
---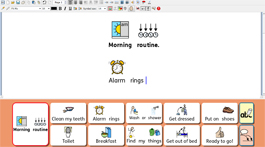 Morning and Bedtime Routines
Morning routine environment
Bedtime Routine environment
Morning Routine Template
Use this environment to rehearse the routine in the morning.

Use the Morning Routine template to make other routine lists.