You are here:
Symbol Signage
Symbol Signage
Symbols can help people navigate their environment.
Increasing the use of symbols on signs and using a widely recognised set can help make your environment more inclusive and accessible.
Widgit offer both standard sign manufacturing in a range of size. We can also create bespoke symbols and artworking specific to your requirements.

Simply:


Choose signs you require and tell us what you'd like on each sign


We will create the signage artwork, including developing any new symbols


We will send you a proof to check before printing


The signs will be printed and shipped, ready for you to install
Standard Signs

Our standard signs are printed on 3mm Foamex with 4mm rounded corners and a matt laminate finish. They are safe and durable.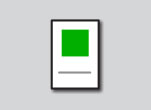 Door signs
147 x 215mm
Min. order x 6
£25 each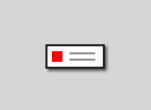 Drawer and Tray Labels
180 x 70mm
Min. order x 15
£10 each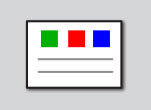 A4 Signs
297 x 210mm
Min. order x 3
£35 each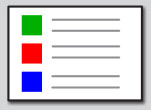 A3 Signs
420 x 297mm
Min. order x 2
£45 each

Bespoke Signs
If you have a particular project in mind, we can create signs to any size or shape in a range of different materials and finishes. Materials include:
Foamex
Di-bond
Acrylic and Perspex
Foam Board
Self-Adhesive Vinyl
PVC Banners
If you have your own design department or preferred signage companies we also offer artworking only and symbol licensing.