You are here:
Social Care and Charity
Social Care and Charity
Helping people to feel in control
and lead a fulfilling life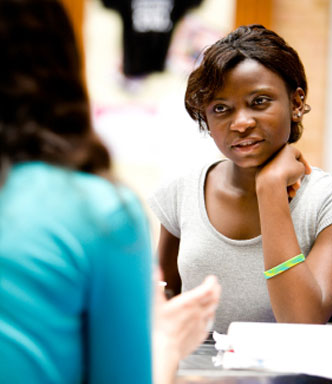 People with communication difficulties can encounter different forms of exclusion as obstacles to everyday life.
There are a wide variety of charities and social care providers, such as housing and employment services, who offer daily provision and must engage with clients and meet their individual needs.
By adding Widgit Symbols to your existing information, signage or website, you will be able to engage and communicate clearly with your clients, enabling service users and providers to feel more confident in their dealings with each other.

Who symbols can help
Widgit uses symbols to support people who have communication, language or learning disabilities.
Find about who uses symbols
Widgit Symbols add visual support to the printed word, opening up the world of information to those otherwise excluded from it.
Find out more about symbols
Engage and communicate clearly
Create an inclusive environment
Equality of access for all people regardless of age, disability or background
Fulfil legal responsibilities
Support independence
Confidence for client and provider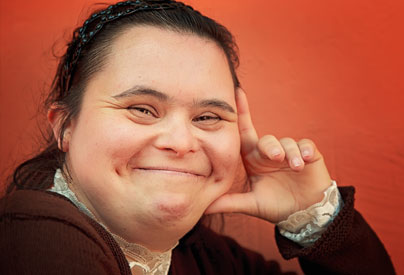 Design Studio
Are your documents accessible to all your clients?
We can create accessible symbol information, tailored to your needs.
Our specialist design team will work in partnership with your organisation to produce symbolised materials that fit your individual requirements.
Bespoke service
We will consult with you throughout the design process to ensure that the end result is appropriate for the different needs of your client base.
Best practice
We can work with you to ensure "best practice" in symbol accessibility and suggest the most appropriate language for your information.
Meeting your responsibilities
An inclusive approach to the design of your product or service will help you to ensure compliance with current legislation on accessibility.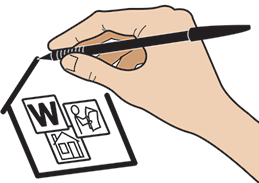 Design studio services include:
Translating information into symbols
Converting text to Easy Read
Designing new symbols
Developing resources and materials
Providing advice and training
Get in touch
If you want help with accessibility or have an idea for a resource, please contact us.
For design services, email
symbols@widgit.com
For copyright permission, email
copyright@widgit.com
Create your own materials

InPrint 3
Create symbol materials to print
Widgit symbols, along with the powerful features and freedom of layout of desktop publishing, help to create materials that have a professional look.

Widgit Online
Create symbol materials in your web browser.
Create symbol flashcards, timetables, stories and a lot more, with no installation needed.
Information on using symbols effectively
A comprehensive guide to using Widgit symbols. This guide explains the different methods of symbolisation and provides practical advice on achieving good symbolised content.
Contact us for the right support
If you are using Widgit Symbols, please contact us for copyright permission and acknowledgments. We can also offer advice on using symbols and best practice. copyright@widgit.com