You are here:
Symbols at Granta Housing Society
Granta Housing Society
Providing housing, care and support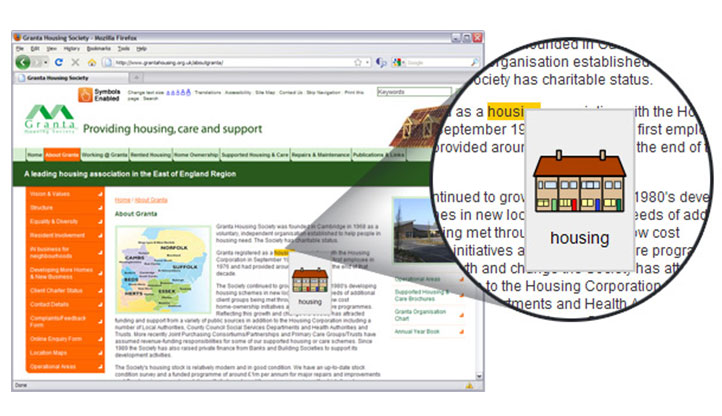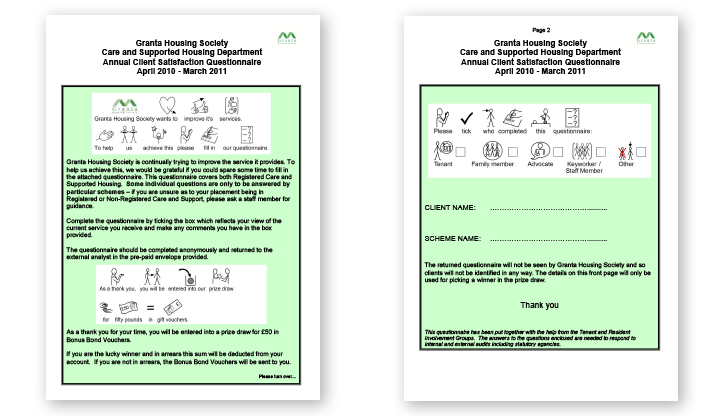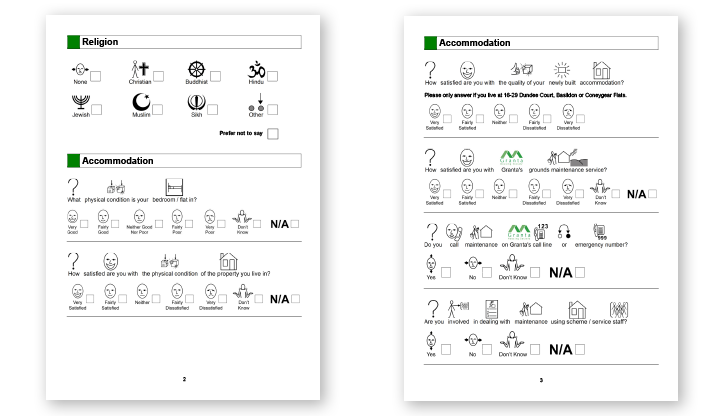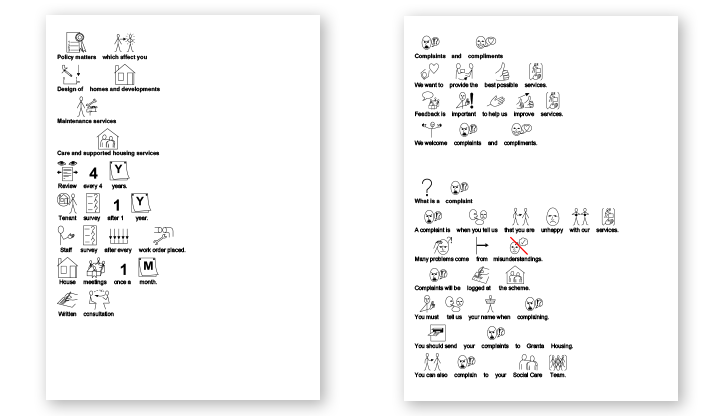 Granta works with a diverse range of individuals, including people who may have learning difficulties or disabilities. Engaging and communicating clearly with these clients requires continued adoption of new technologies and approaches to print and online resources...
Granta Housing Society was founded in Cambridge in 1968 as a voluntary, independent organisation established to help people with specialist housing needs. The Granta Housing Society has charitable status.
Granta have been working with Widgit software on a number of projects to make their information 40 years and works with organisations to create symbol-supported materials in print and online.
Granta Housing first contacted Widgit regarding a project to symbolise their standard forms, including an Equality & Diversity questionnaire, Data Protection statement and Customer Complaint form. All the documents were text reliant and had proved challenging for a proportion of Granta Housing tenants to understand and utilise.
Widgit created versions of these documents in simplified language, with symbols to support the text as section summaries, or with full symbol support for shorter documents. All of the documents used the Widgit Symbol Set and utilised Widgit's expertise in creating simplified language and accessible resources.

Next Success Story - Andrew using symbols to help with comprehension