Widgit Symbol Products
Symbol software to support learning and communication
For over 40 years, Widgit Symbols have been used to support language development, literacy, access to text and communication.
Our symbols and software are used in over 10,000 schools, 1,000s of homes and multiple healthcare settings. With increasing recognition of the need for accessible information, you will also find Widgit Symbols used by key public services, leading attractions and sporting venues.
Our software products give you access to the complete Widgit Symbol Library, so you can create your own symbol materials for use in school, at home, and in the wider community.
Get started quickly with hundreds of inspiring templates and create your symbol materials online.
Ideal for anyone starting out
Start Free Trial or Buy
Unlock the full potential of symbols using highly flexible design features.
Ideal for advanced practitioners and symbol experts
Start Free Trial or Buy

Compare product features
Why use Widgit Symbols?
Widgit Symbols are more than just visual representations of everyday objects. They form a complete visual language of over 20,000 symbols representing more than 55,000 English words. Widgit symbols use a cohesive schema, designed by expert practitioners, which helps users understand new words and develop their vocabulary.

Find out more about the Widgit symbols schema
How are Widgit Symbols used?
By separating comprehension of a concept from decoding the letters on a page, Widgit Symbols provide powerful communication aids in a wide variety of contexts, such as:
Supporting language, literacy

and the

curriculum

in both mainstream and specialist schools.
Creating a wide variety of materials including social stories, vocabulary mats, differentiated texts, signage and labelling, and communication boards
Promoting social and emotional development in early years.
Empowering pre-verbal children and adults.
Supporting speakers of English as an additional language.
Ensuring equal access to information in health, justice, social care and other contexts.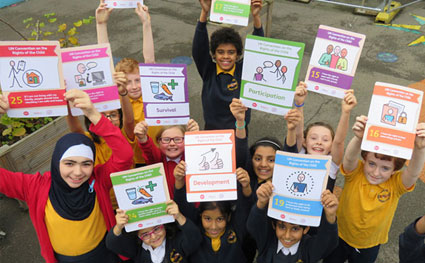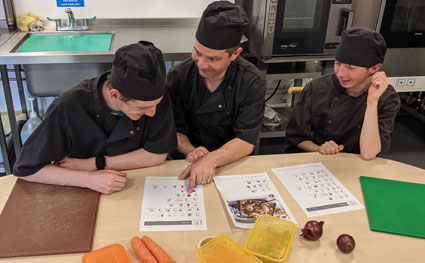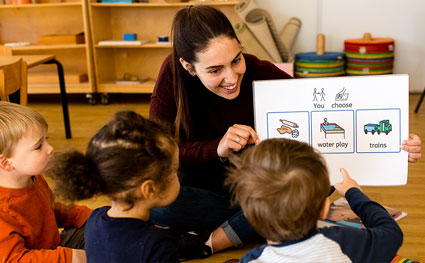 Symbol Software Features
Symbolisation made simple
With our symbol editing software, creating symbolised materials and content couldn't be easier. Simply type a word and watch as the symbol appears automatically. Our smart symboliser analyses each sentence to suggest the most appropriate match.

Whether you're generating vocabulary lists, designing signs and labels, or creating fully symbolised books, documents or surveys, our automatic symbolisation speeds up the process while ensuring consistent and accurate use of symbols.
Create high-quality resources in minutes
Develop new symbol materials in no time with built-in templates for Widgit Online and InPrint 3. Our templates cover everything from now-and-next boards and colourful semantics to schedules, labels and AAC device overlays. You'll find all you need to create engaging symbol content.


Looking for new ideas? 
Use our
ready-made, editable curriculum materials from our ever-growing range of
resource packs
.
Customise your content
Adapting and personalising symbol materials for an individual or group can help engagement and improve understanding. Our symbol editing software gives you the freedom to change the colours of any symbol, select different skin tones, and update or combine symbol text.

You can even upload your own images to define custom symbols and create personalised social stories, reward charts, emotion scales and more.

Which symbol software is right for me?
| | Widgit Online | InPrint 3 |
| --- | --- | --- |
| Symbols | | |
| Symbols as you type | | |
| Context sensitive symbols | | |
| Choice of symbols | | |
| Edit symbol text | | |
| Change symbol colour | | |
| Change symbol colour | | |
| Varied skin tones | | |
| Convert to black and white | | |
| Editing features | | |
| Editable templates | Basic | Advanced |
| Formatting options | Basic | Advanced |
| Layout features | Basic | Advanced |
| Import images | | |
| Resources and add-ons* | | |
| Resource packs available* | | |
| Makaton symbols* | | |
| BSL symbols* | | |
| Dual language support for EAL and MFL* | | |
| Sharing and exporting | | |
| Text to speech | | |
| Export to PDF | | |
| Export as interactive slideshow | | |
| Share materials online | | |
| Share editable materials with colleagues | Via group accounts** | |
| Support | | |
| Free email and telephone support | | |
| Free online training | | |
| Installation | No installation needed | Network-friendly |
| System requirements | Web browser and internet connection*** | Microsoft Windows |
| Licensing | Per user | Per installation |
| | | |
* Additional license fees may apply.
** With Basic, Standard, Plus and Pro Widgit Online subscriptions
*** Widgit Online is supported in the current and previous major versions of Mozilla Firefox, Google Chrome, Microsoft Edge and Safari (for Mac OS X and iOS 13 onwards).