You are here:
Widgit Shop
Log into the Shop
Log in
Log in to manage your orders and access your downloads and product keys.
---
Create an Account
Save your delivery details for next time, keep track of your orders and gain access to hundreds of resources and downloads.
Create an Account
Looking for Widgit Online?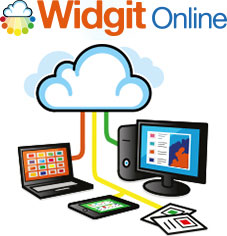 Create visual, communication and learning supports in your web browser using over 18,000 Widgit Symbols and 100s of easy-to-use templates.
Log into Widgit Online