You are here:
Government and Local Authorities
Government and Local Authorities
Communication support for everyone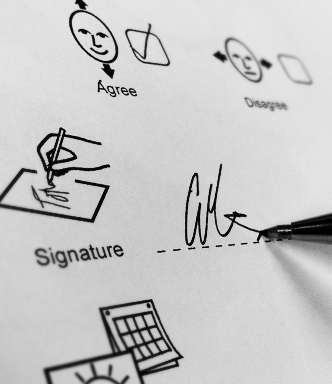 Being able to communicate effectively with all people is vital to ensuring a sense of belonging within a community.
All of the services provided by a local authority need to be accessible to everyone, regardless of language or literacy barriers, in order to ensure that they feel valued and accepted.
From local offer websites and signage in public buildings to advice leaflets and surveys, Widgit can work jointly with local organisations and service providers, translating information into symbols and 'easy read' text.

Who symbols can help
Widgit uses symbols to support people who have communication, language or learning disabilities.
Find about who uses symbols
Widgit Symbols add visual support to the printed word, opening up the world of information to those otherwise excluded from it.
Find out more about symbols
Support inclusive access to information
Easy to follow signage and wayfinding
Meet legal responsibilities
Equality of access for all people; regardless of age, disability or background
Community engagement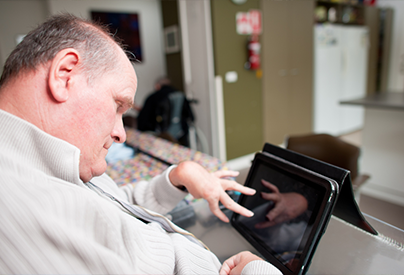 Design Studio
Are your documents accessible to all your clients?
We can create accessible symbol information, tailored to your needs.
Our specialist design team will work in partnership with your organisation to produce symbolised materials that fit your individual requirements.
Bespoke service
We will consult with you throughout the design process to ensure that the end result is appropriate for the different needs of your client base.
Best practice
We can work with you to ensure "best practice" in symbol accessibility and suggest the most appropriate language for your information.
Meeting your responsibilities
An inclusive approach to the design of your product or service will help you to ensure compliance with current legislation on accessibility.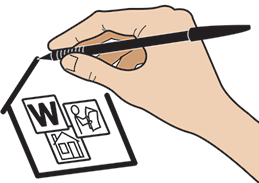 Design studio services include:
Translating information into symbols
Converting text to Easy Read
Designing new symbols
Developing resources and materials
Providing advice and training
Get in touch
If you want help with accessibility or have an idea for a resource, please contact us.
For design services, email
symbols@widgit.com
For copyright permission, email
copyright@widgit.com
Create your own materials

InPrint 3
Create symbol materials to print
Widgit symbols, along with the powerful features and freedom of layout of desktop publishing, help to create materials that have a professional look.

Widgit Online
Create symbol materials in your web browser.
Create symbol flashcards, timetables, stories and a lot more, with no installation needed.
Licence Widgit Symbols for your local authority
A number of local authorities have now licensed symbols for much wider use within their geographic area. Their licenses have been arranged so that symbols can be distributed for any not-for-profit purpose within the authority. This includes things like schools, social services, hospitals and doctors' surgeries, community centres and scout and youth groups.
To arrange a similar licence, please email info@widgit.com or call 01926 333680.
Educational Resources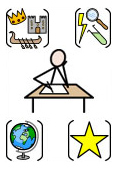 Primary Bundle
A collection of over 1,000 books and activities for InPrint 3.
Save £111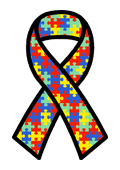 Autism Support Pack
Resources to support those who work with children who have autism spectrum disorder.
Need something else?
All our materials are developed in partnership with professionals. If you require a communication tool that fits your content and needs, please contact our Design Studio at symbols@widgit.com