You are here:
Warwickshire
Symbols in a Local Authority
Warwickshire case study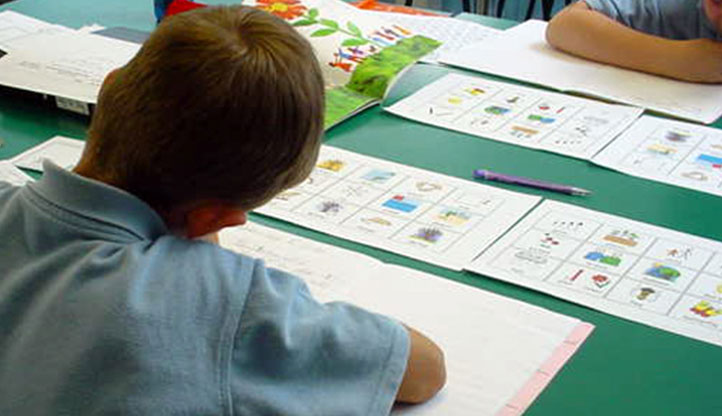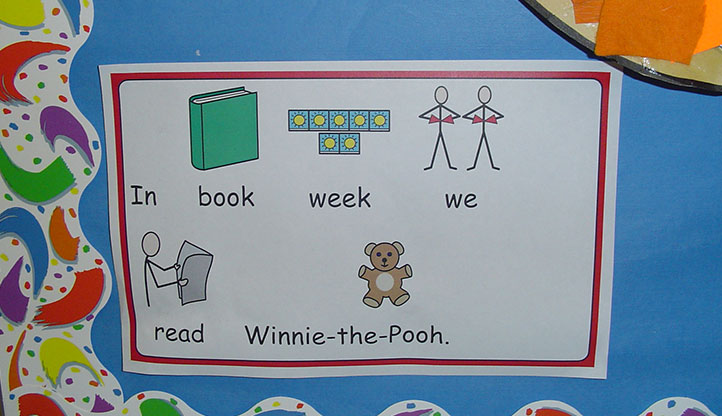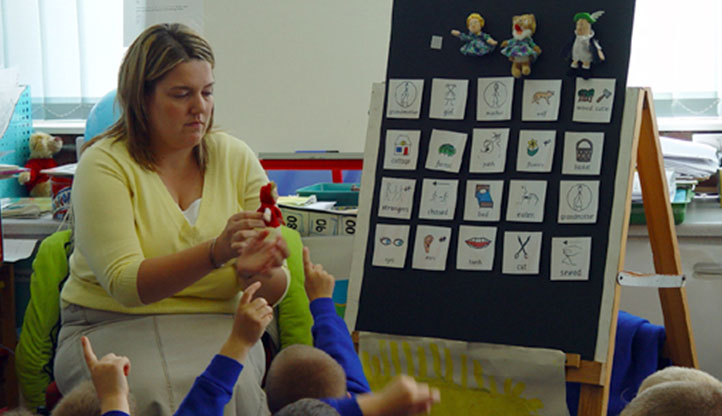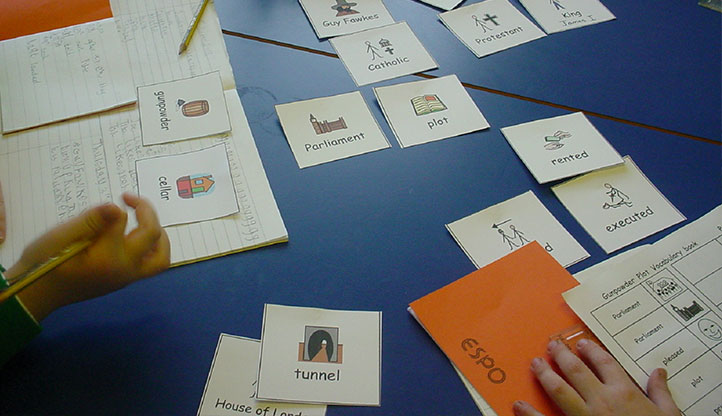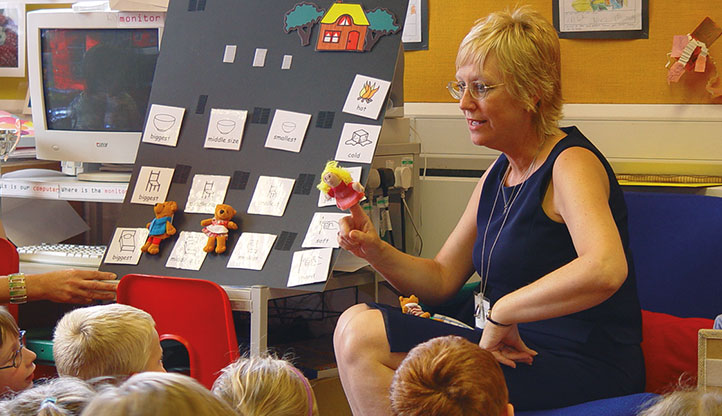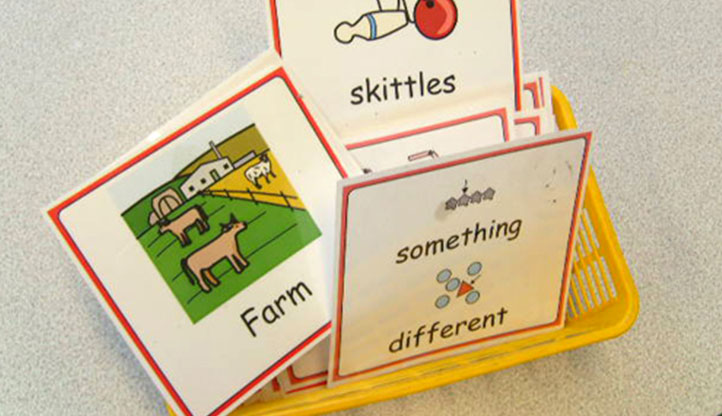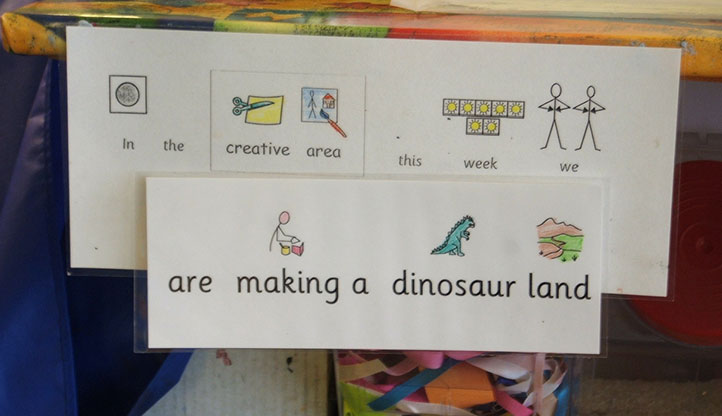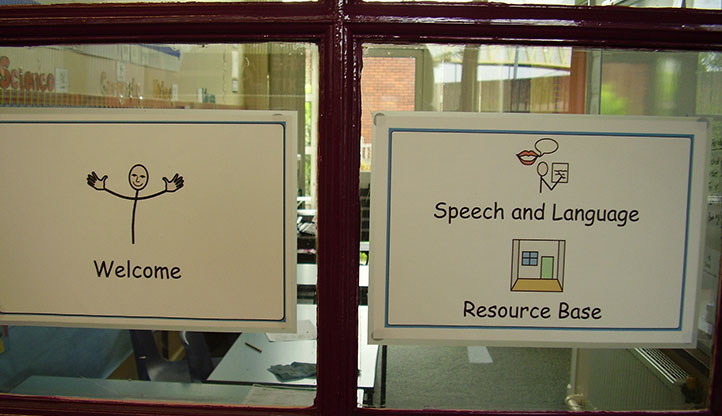 In 2002 an infant school in Rugby wanted to see how they could best include a child who would need symbols in such a way as he did not feel different. A partnership between the school and Widgit explored ways that the symbols could be used, and it was quickly seen that many more children than just this one were benefitting from having symbols available...
Symbols Inclusion Project
The Local Authority, through their Integrated Disability Service (IDS) set up a three year project under which they supplied every school and teaching base with a copy of InPrint, and allocated the equivalent of 6 days staff time for developing symbol materials and training.
In partnership with Widgit, they also developed a website to present the findings and share the teaching materials (www.symbolsinclusionproject.org).
At the end of the three year project the Authority decided to renew the project on a rolling basis.  Between us we developed a good understanding of how symbols can effectively support a range of pupils They are used:
To enable communication  e.g point to the one you want
To signpost the 'environment'  e.g. equipment labelled in class room
To support understanding of routines and systems  e.g visual timetable
To help support individual behaviour
To  support new or unknown vocabulary  e.g. key vocabulary for new topics – there are Widgit symbols for many curriculum areas, especially science, maths and history.
To support teaching of concepts e.g. symbols to help show meaning of  'before' and 'after'  in relation to time.
To enable students to explain their understanding of a concept or idea  e.g. using the symbol for condensation as a tool to talk about the  process
To support the writing and recording of language e.g  symbol word bank to  support writing on Diwali story
These resources are available to schools outside of the project at www.widgit.com/resources.
Symbols in the wider world
The benefit of symbols has been apparent in schools, and other organisations and groups, working with those children, also wanted to have access to similar resources. Materials have been used in after school clubs, with child minders, scouts groups and local churches. Some local shopkeepers also incorporated symbols in their displays. The Authority also used symbols in some of their formal documents, such as the Children and Young People Plan, and in some of the learner entitlement materials and school surveys.
They recognised that in order to encourage freedom of access to information and inclusion, they needed to make access to symbols much easier, and in 2009 purchased an Authority wide licence for the free exchange of symbols throughout the county. Under this licence any group or organisation could have copyright permission to use and exchange symbol materials.
Some specific projects developed under this licence, for example Widgit have worked with Warwick Hospital to develop symbols for all the medical procedures and patient care so that patients with learning difficulties or communication difficulties could be given essential reassurance and information. Other work with Warwick University has resulted in help sheets for Diabetes patients.
"The symbolised materials really help children to be independent. Thanks to the Symbols Inclusion Project, about 75% of Warwickshire schools, and 200 pre school settings are using symbols in some way to support children with their understanding and learning. the LA is now supporting symbol use throughout the region." - Class teacher
More information: www.symbolsinclusionproject.org
Next Success Story - Signage in a Leisure Centre