You are here:
South Woodham Ferrers Leisure Centre
Signage in a Leisure Centre
Symbolised Signage in South Woodham Ferrers Leisure Centre, Chelmsford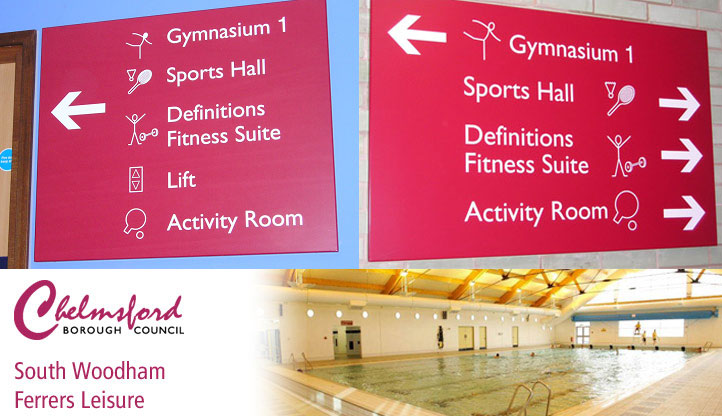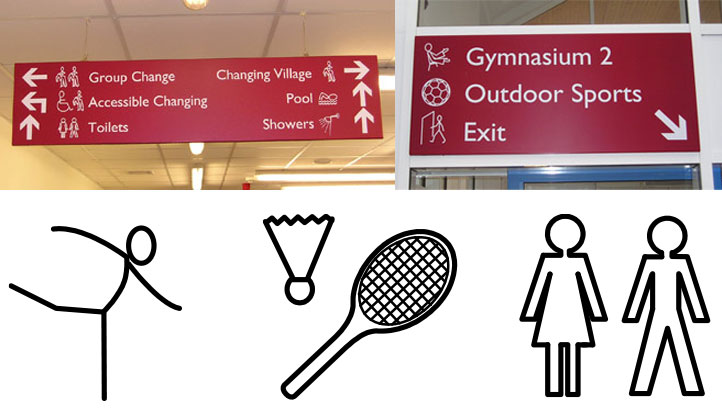 Widgit Worked with a Leisure Centre in Essex to make inclusive signage throughout the building that was appropriate for all visitors...
South Woodham Ferrers Leisure Centre has a whole variety of members, some with disabilities. When they came to remake their signage, they wanted them to be understood by everyone, and so they decided to include Widgit Symbols, as they were a symbol language, they knew their members would understand.
We worked with them to create appropriate symbols for each place, not just using the default symbol. For example, for the gymnasiums, we didn't use the generic 'gymnasium' symbol because we knew that Gymnasium 1 always did gymnastics and Gymnasium 2 always did martial arts, so the symbols were picked accordingly.
"The requirements of the DDA coupled with our own accessibility and equality policies allowed us to take an innovative approach to the design of the signage around our new leisure centre."
"The aim of including symbols on the directional signage around the centre was to provide simple, identifiable objects that all members of the community would be able to recognise and associate with to improve their visit and guide them around the facilities.
"Feedback from customers, colleagues and external partners has been very positive, with several enquiries about them. When the signage at our other facilities is reviewed, we will almost certainly use this design and concept again, which is now felt to be good practice."

Mark Owers
Sport & Recreation Officer
Chelmsford Borough Council

Next Success Story - Diabetes Widgit Symbol Resources