You are here:
Autism Support Pack
Autism Support Packs
Symbolised resources to support autistic people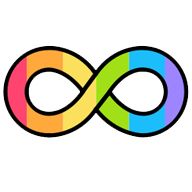 The Autism Support Packs for School and Home have been created with professionals and the autistic community. They contain a comprehensive set of resources which are categorised according to the 4 Areas of Need in an EHCP.
The packs are only available to Widgit Online or InPrint 3 subscribers.
What's included...
There are two tailored packs, a home pack aimed at parents or carers and a more comprehensive pack for schools.
The School Pack is available with Standard, Plus, Pro and Site subscriptions for InPrint 3 and Widgit Online.
The Home Pack is available with Home and Basic subscriptions for InPrint 3 and Widgit Online.

---
Downloads
These packs are only available for the subscription versions of InPrint 3 and Widgit Online.
If you have a subscription...
Like to see some examples?
Created with professionals to support the autistic community
The Education Team at Widgit has worked with a number of professionals to ensure that this pack is of the highest quality and in line with current practice and views of the autistic community. We would like to thank each of them for their support, guidance and contributions.
---
Examples of symbols included in the packs

As part of the creation of this pack and to allow you to make your own resources to best support the autistic people you care for, we have created over 80 new symbols. After consultation with our users, professionals and the autistic community we have also edited some of our existing symbols to bring them up to date.