You are here:
Autism Support Pack
Autism Support Pack
New symbolised resources to support autistic people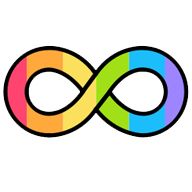 From June 2023 an updated and improved Autism Support Pack with over 100 different resources and 80 new symbols will be available. The pack was created in consultation with professionals and the autistic community. To get a taste of what's coming and in time for Autism Acceptance Week, you can now download and use a free sample from the future pack.
Download Sample Resources
Free Training
Sample resources you can download now
---
Download
---
What's in The Autism Support Pack and how to get it
The full comprehensive Autism Support Pack (available in both Widgit Online and InPrint 3 formats) will include over 100 different resources to support autistic people and their families organised into the 4 Areas of Need as outlined in Education, Health and Care plans (EHCPs).
If you wish to be informed when the new pack is available, please join our mailing list by adding your email address below.
---
Created with professionals to support the Autistic Community
The Education Team at Widgit has worked with a number of professionals to ensure that this pack is of the highest quality and in line with current practice and views of the Autistic Community. We would like to thank each of them for their support, guidance and contributions.
---
New and updated symbols

As part of the creation of this pack and to allow you to make your own resources to best support the autistic people you care for, we have created over 80 new symbols. After consultation with our users, professionals and the autistic community we have also edited some of our existing symbols to bring them up to date.
---
How do I access these symbols?
Widgit Online
The new symbols are automatically available in Widgit Online, Sign in to take a look.
You can add the ready-made resources included in this pack to your account by downloading the Widgit Online version and following the instructions.
InPrint 3
The new symbols are included in a wordlist as part of the InPrint 3 download for the Autism Support Pack Taster above.
This wordlist will automatically open with the ready-made resources included in this pack but you can also use the wordlist to create custom resources featuring the new symbols.
To enable the Autism Pack wordlist:
Go to Symbols > Symbol Settings on the toolbar
Click on Autism Pack in the available wordlist section
Click Enable Wordlist then OK.
---
Getting started with Widgit Symbols - free webinars
During Autism Acceptance Week we will be running a series of webinars to help you get started with Widgit Symbols.
These webinars will include a look at how both Widgit Online and InPrint 3 can be used to create bespoke visual aids.
The session will include the creation of a visual timetable, a social story and a vocabulary mat as well as plenty of time for questions and answers.