You are here:
Autism Support Pack
Autism Support Pack

This resource pack has been designed to support parents, teachers and carers who work with children who have autism spectrum disorder.
The pack includes a range of ready-made resources to support routine, emotions, behaviour and social interaction as well as a range of templates for you to use to create personalised resources that are tailored to the child's needs.
---
Download
Autism Support Pack

PDF
£20
Autism Support Pack

InPrint 3
£10
Autism Support Pack

Widgit Online
£20

Contents
Routine Resources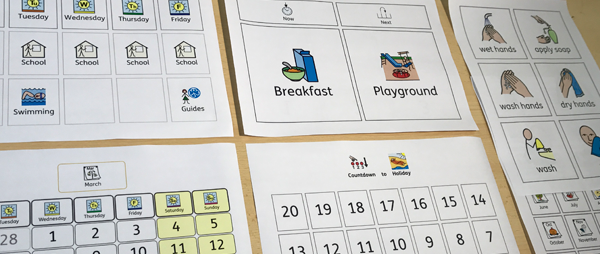 Week Planners
Use the routine event cards to plan and visualise the timetable for a week. A useful resource when the child needs to know in advance what is happening and in what order they will occur. Laminate the planner for long term use and use velcro spots on the routine event cards to populate your weekly planner.
Calendars
Calendars are a useful resource for long term planning and introducing new or different routines with ASD children. Use the resources to add in family birthdays, school trips, special events or doctor appointments.
Countdown Calendars
Countdown calendars are great to ease anxiety, nerves or behavioural difficulties. Cross off each day or use the numbered versions to prepare a child for a new or difficult event.
Now and Next
Use a simple now and next board with the routine event cards to support children moving from one event to the next. Day timetables can be too long for some children. Breaking the day down into smaller timetables or a numbered sequence can help a child understand what is expected.
Everyday Routine Sequences
Routines can be difficult times for parents, children and teachers. By breaking down the sequence into smaller, more manageable chunks, the child can successfully complete the sequence with calm and ease.
Behaviour Resources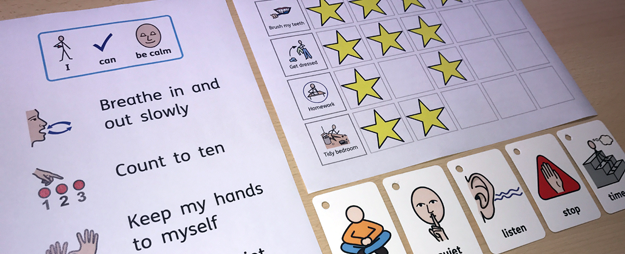 Behaviour Prompt cards
Use these cards as visual reminders about behaviour expectations. These cards are very useful if laminated and placed on a keyring. Quick access to these cards can be helpful whilst out and about.
Reward and Behaviour Charts
Identifying and rewarding positive behaviour can support children with autism spectrum disorder. Rewarding completion of tasks, using key behaviours or skills are simple with these reward charts.
Keeping Calm Poster
Helping children to keep calm during stressful or difficult scenarios can be difficult. Use this poster to teach them a range of strategies.
Emotion Resources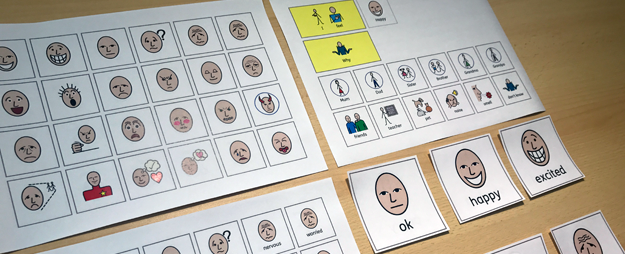 Feeling flashcards
Simple flashcards to help children understand and communicate feelings.
Feeling boards
A simple feelings board using a wide range of emotions. Great for discussing feelings and exploring unknown feelings.
Feelings strips
An excellent resource to laminate and use on the go. Communicating feelings can be difficult especially when a child is in a new or strange environment.
Social Interaction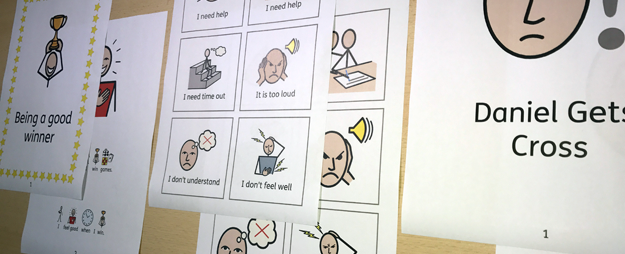 Communication Cards
Communication is a difficult area for children with autism spectrum disorder. They may be non-verbal or find communicating difficult. These communication cards will help them convey important messages.
Social Stories
Teaching new skills or introducing new events or changes to routine can be difficult. Social stories are a great starting point for these types of discussions. This pack includes a few popular social stories to use at home or at school.