You are here:
Widgit Symbols
Widgit Symbols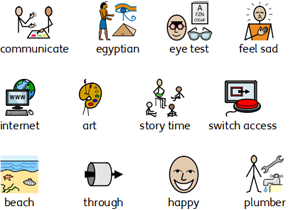 The Widgit Symbol Set is used within all Widgit products. The simply-drawn, colourful symbols each illustrate a single concept in a clear and concise way. They cover a range of topics (including many curricular areas) wide enough to make them suitable for symbol users of all ages and abilities.
Widgit Symbols and can be used in any environment including classrooms, healthcare settings or at home to create a variety of symbol materials and visual supports.

These symbol supports can aid communication, understanding, learning and independence and help people realise their full potential.
---