You are here:
Children and Young People's Commissioner - UNCRC Resources
Children and Young People's Commissioner
Accessible UNCRC resources for children and young people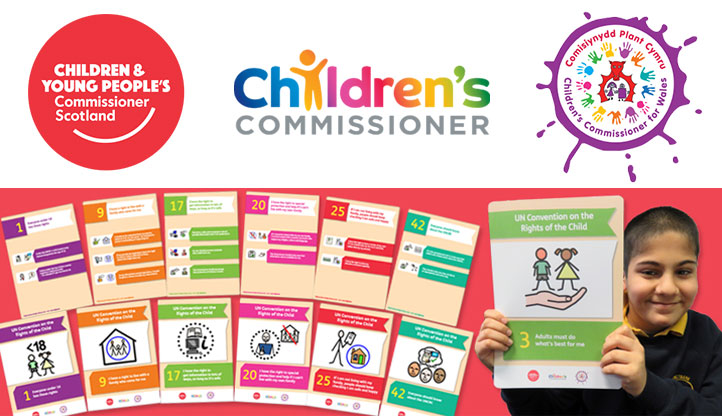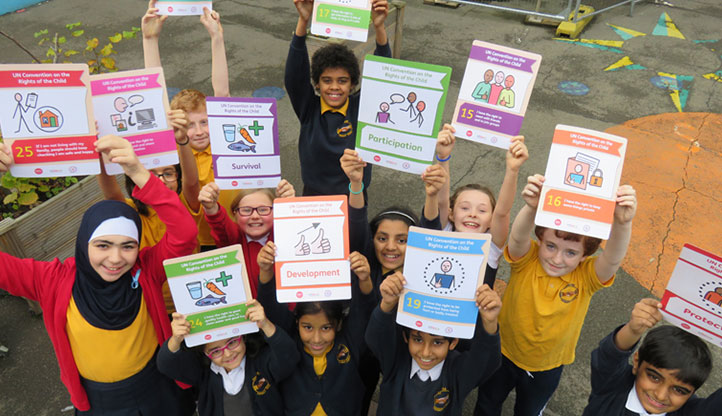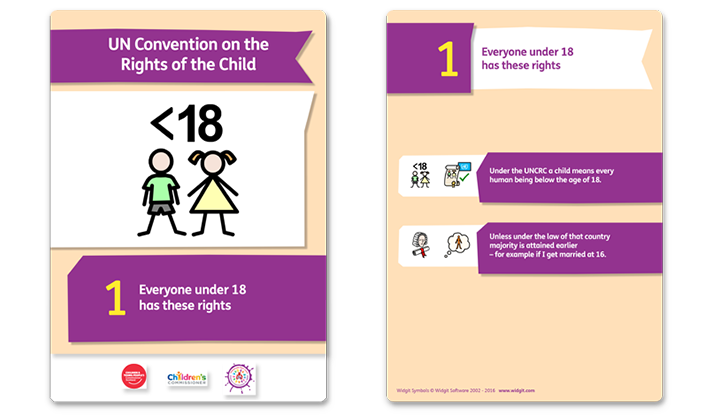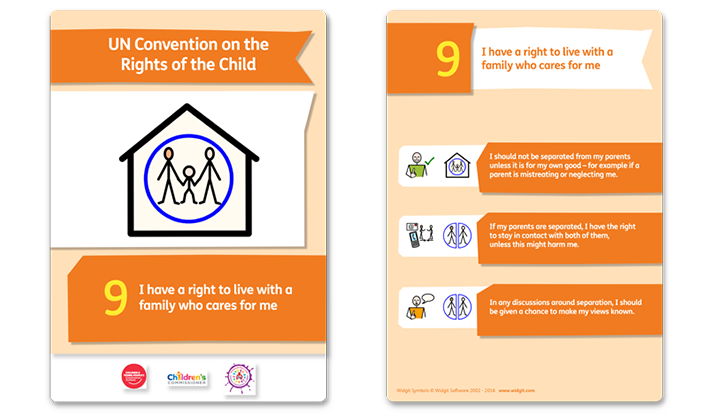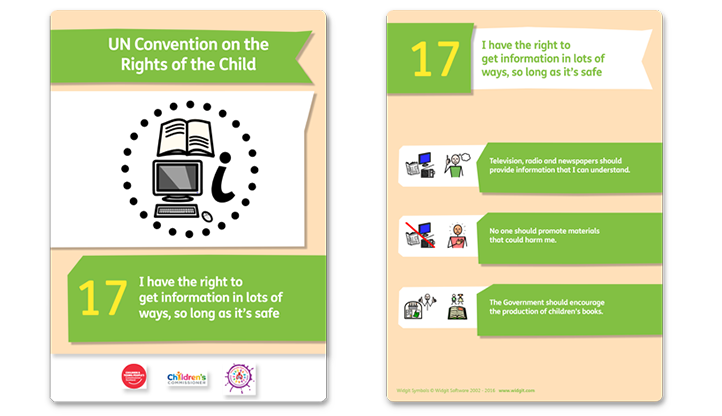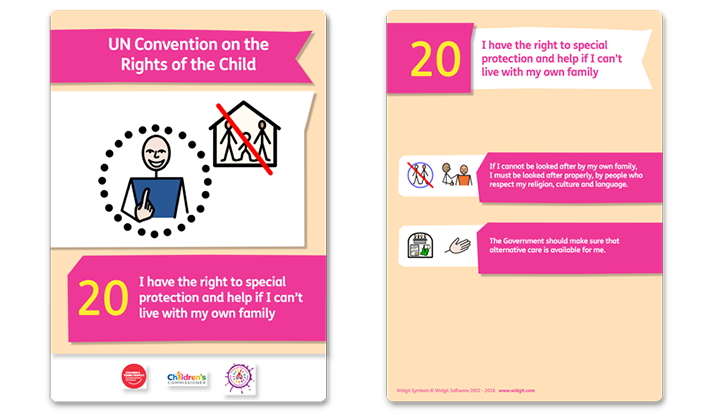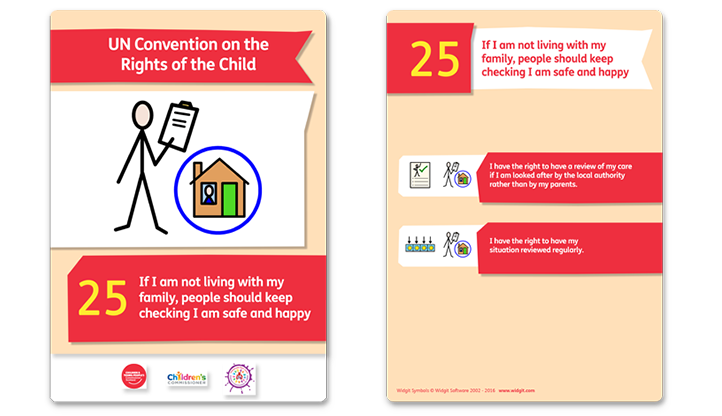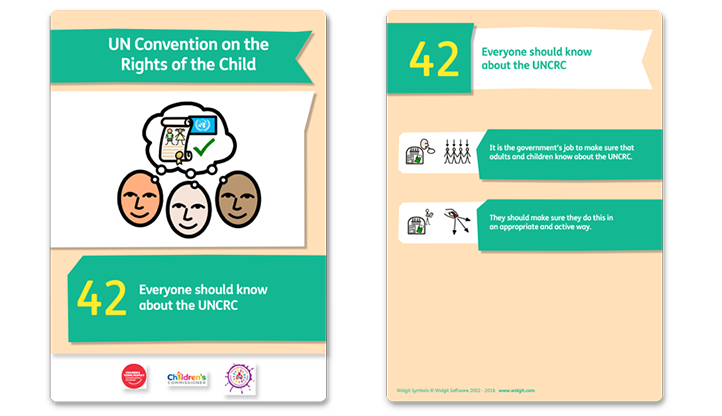 The Children's Commissioners of Scotland, England and Wales have joined forces to produce a new version of the UN Convention of the Rights of the Child (UNCRC)...
The new resource uses symbols and simple language to explore the UNCRC. It's a world first, designed to help adults communicate with children and young people who:
are non-verbal
have speech and language difficulties, or
have additional support needs
Speaking at the launch of the resource, the Children and Young People's Commissioner for Scotland, Tam Baillie said:
"It's a big part of my job to ensure that children and young people understand their rights and know how to act on them. While the UNCRC's articles can themselves be complex, they contain very simple yet aspirational messages that translate well into picture form.
Working with children and young people to create the resource has been the key to getting something that teachers, youth workers and anyone else working with children and young people can easily use and adapt."
It was a real pleasure to work with Widgit. They were very supportive in the development of the product - a collaborative and enjoyable process from start to finish."
Gerry McMurtrie of Unicef UK– Scotland, said:
"As part of our Rights Respecting Schools award, we work with schools across the country to create safe and inspiring places to learn, where children are respected, and their rights are protected.
We know that schools and early years settings, especially those committed to becoming Rights Respecting, will welcome this innovative way of making the Articles of the UNCRC accessible to more children and young people.
We wanted to provide a United Nations Convention on the Rights of the Child (UNCRC) resource for children and young people who are non-verbal, have speech, language or additional support needs as well as very young children."
Sarah Louise Davies from the Children's Commissioner's office:
"We wanted a resource that was accessible and that would help to develop children and young people's understanding of what rights mean to them, and how they relate to their everyday lives. We felt that symbols are the best tool to do this. As a resource, they can now be personalised to suit the needs of individual children or young people, and be easily used by educators, support workers, youth workers and practitioners, working with children and young people in a range of settings.
The symbols help to support the text of a very complex legislative document. They help to make each of the Articles clearer and easier to understand and provide a visual representation for children to work through.
Widgit are an excellent company to work with. They met with us at the beginning of the project to establish our specific requirements. During the project, they provided ongoing support and advice when needed. Most importantly to us, they gave us time to ask the views of children and young people at each stage of the process and took these views into account during the final production of the images. The project was also completed ahead of schedule.


The feedback we have had has been incredible especially from schools that work with children and young people with complex needs. We have also had requests for the pack from BME organisations as well as uniformed organisations that want resources that are specially adapted for learners and accessible for all.
Doug was extremely helpful and supportive throughout the design process, which enabled the project to run smoothly. Tom, the designer, was very quick to make changes, and this meant that we could quickly show children and young people that their feedback had been considered and changes made as a result. Thank you both for making this an enjoyable project to work on, and a successful and effective resource for children and young people across Scotland to use."

Download the UNCRC Resources here https://cypcs.org.uk/resources/uncrc-symbols-cards/
Next Success Story - Ofsted Survey