Ofsted
Looked After Children's Surveys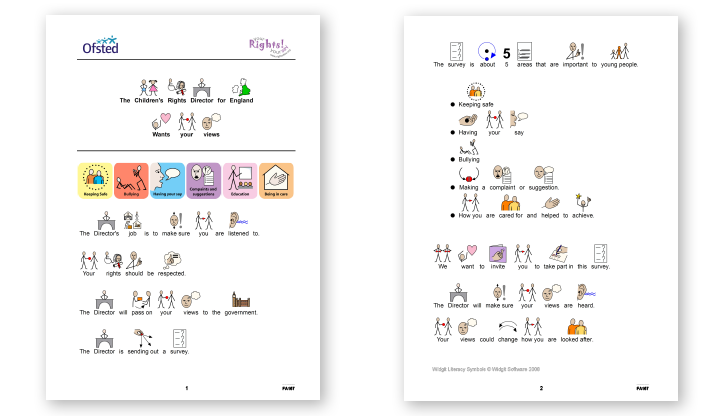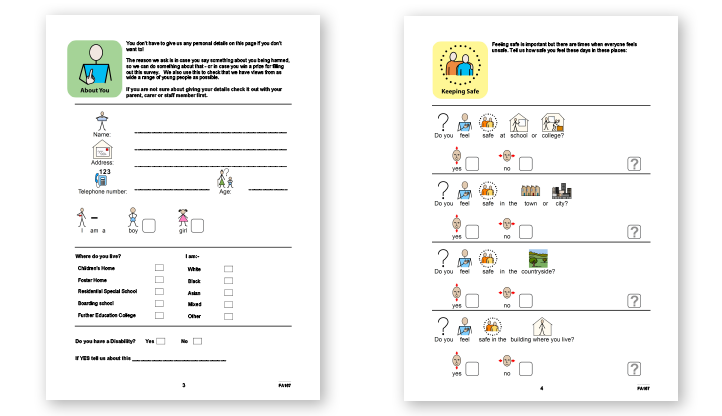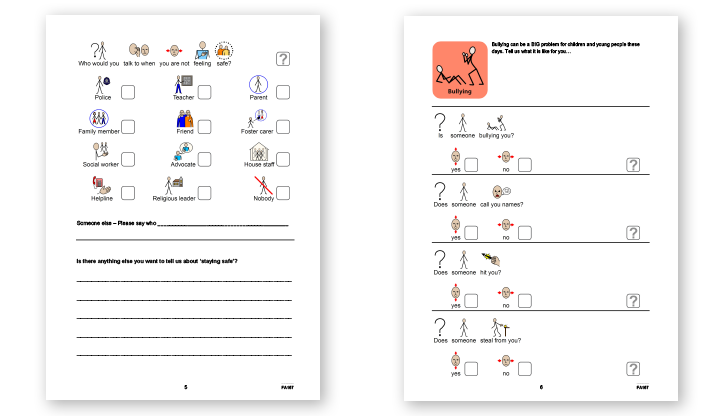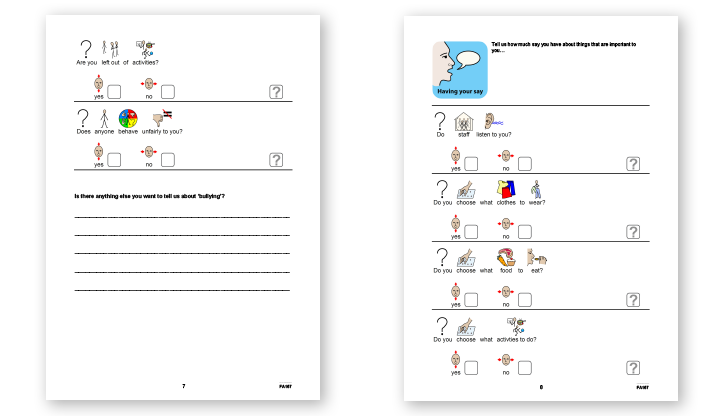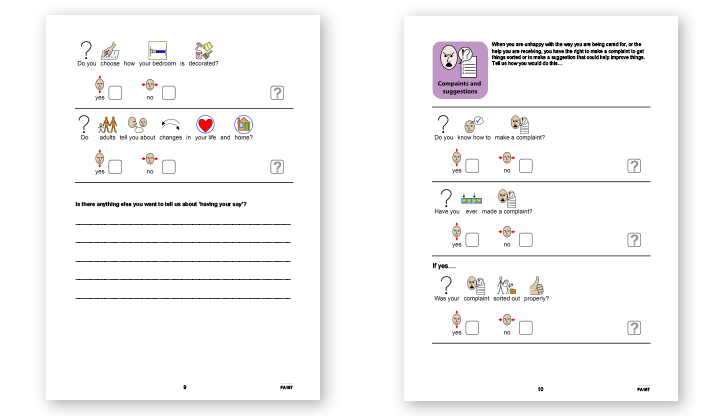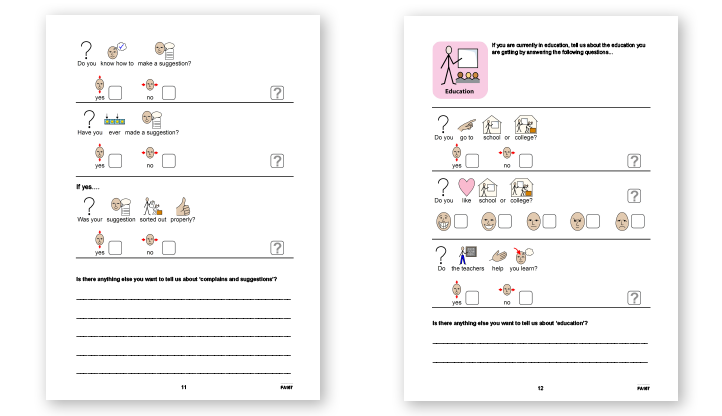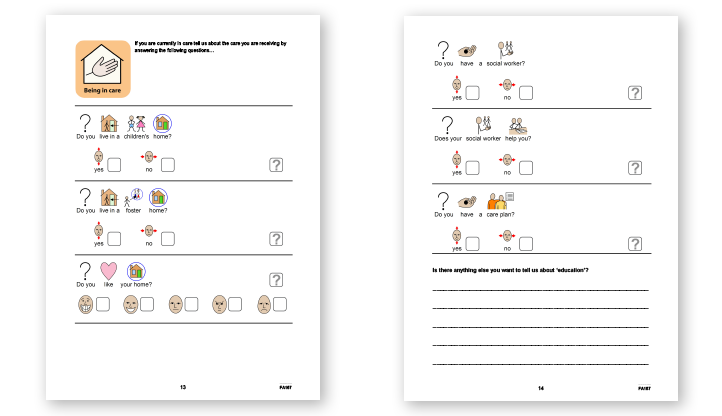 Widgit Software recently worked with the Children's Rights Director for England (CRD) – Roger Morgan. With his team Roger spends lots of time listening to what children and young people who live away from home have to say about how they are looked after...
Widgit assisted the team with creating simple and accessible questionnaires to be given to looked after children to ascertain their opinions about the services they receive.
A lot of time was spent ensuring that whilst the questionnaires were accessible and easy to understand they did not lose the emphasis of the question. They also did not cloud the answers that the child could give, or the data that it provided.
Widgit worked closely with staff in the Office of the Children's Rights Director to achieve content that was more accessible and easier to understand for children with cognitive difficulties.
For example, by simplifying some spectrum style questions to a yes or no answer. The child could still make choices that provided the data required, without placing extra demands on them or excluding their opinion because they didn't understand the way of responding.
Widgit also introduced the option of 'I don't understand the question', in the form of a symbol so that the designers of the questionnaires also got feedback about the suitability of the questions for children with cognitive and literacy impairments.
Four questionnaires have been made, allowing all aspects of the services provided to looked after children to be analysed and commented on by children of all abilities.
Next Success Story - ACA Awards