You are here:
Transport for London
Transport for London
Creating accessible work placement materials for people who struggle with reading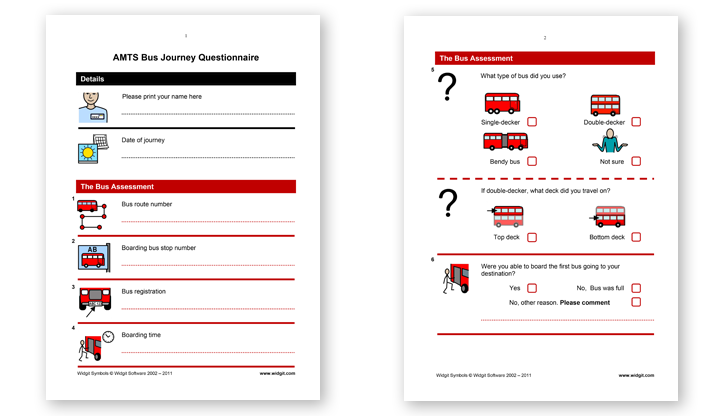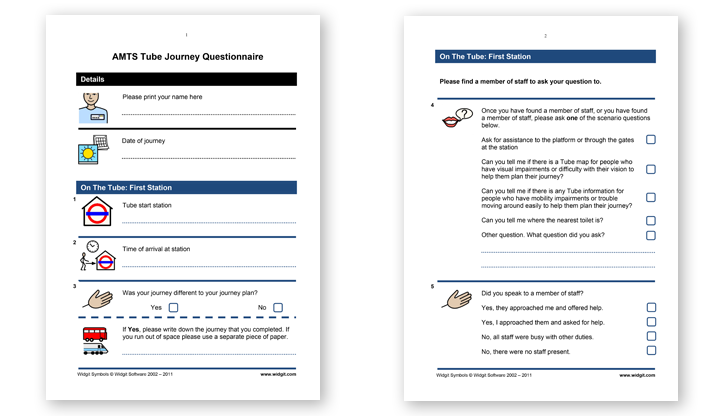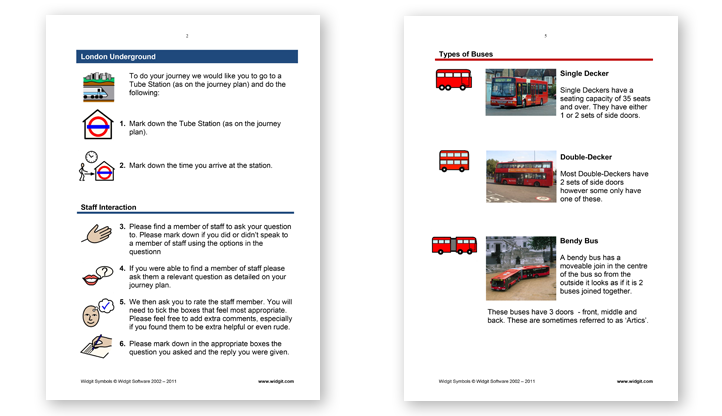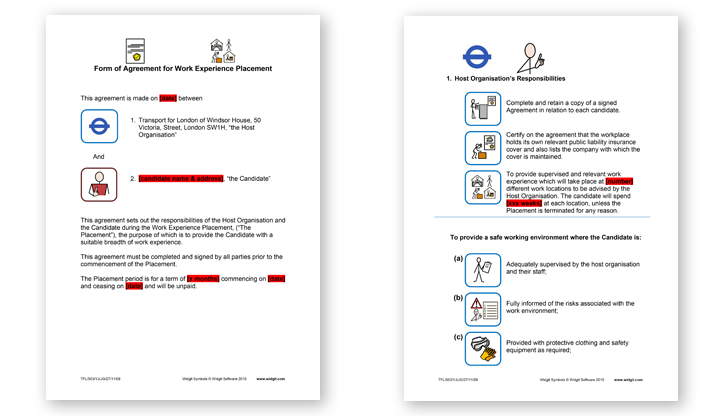 Transport for London provides eight-week-long work experience placements for individuals with learning disabilities within the Tube network...
The placements offer people with learning disabilities the opportunity to work in a tailored customer service role on one of the nine London Underground lines, performing duties such as giving customers directions and helping them to buy tickets, as well as updating travel information.


To ensure that all individuals completing a placement were able to understand the Work Experience Agreement that participants need to sign before starting their placement, Transport for London worked in partnership with Widgit's Design Services Team to create a symbolised version.
The Agreement outlines the Host Organisation's responsibilities, the Candidate's responsibilities and the circumstances under which the contract could be terminated.
Each point within the Agreement was supported by a key Widgit Symbol to offer visual support to the participant in understanding the Agreement's content.
"The symbolised document is absolutely great. The students who have used it have found it an easy document to follow and it clearly shows what is expected of them, and of us. The Remploy Job Coach and Barnet College Tutor who support the programme were really impressed by it, so good feedback all round!"

Charlotte Eade
HR Project Manager
Transport for London

Next Success Story - Inclusive Education Center School No.1 Sibiu