You are here:
Back to School Toolkit
Back to School Toolkit
Symbol materials to support the wider opening of schools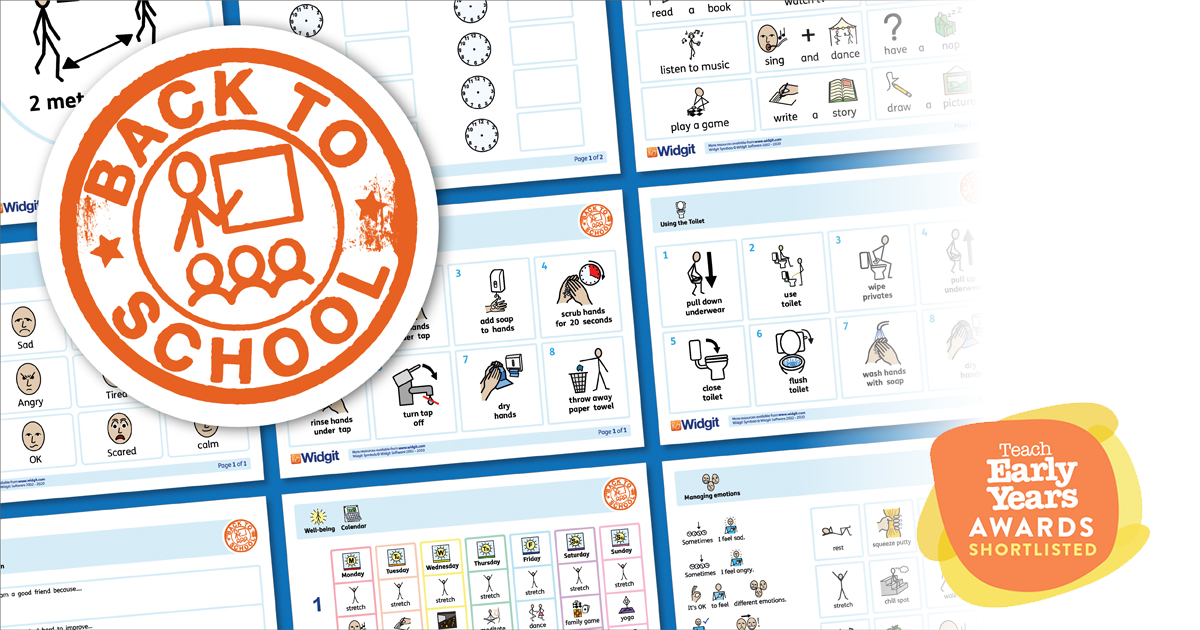 Gov.uk Guidance
Updated 26 May 2020

We recognise that some children and young people with EHC plans will need careful preparation for their return, for example, social stories to help with the transition, or routes marked in Braille or with other meaningful symbols to support children and young people to follow protective measures that have been put in place.

Source: Supporting children and young people with SEND as schools and colleges prepare for wider opening
With the wider opening of schools on 1st June, we have produced a Back to School Toolkit of resources to help support signage, wayfinding and personal care around a socially distanced school environment.
The toolkit also includes a set of well-being and mental health resources to assist children returning to school after such a major disruption to their normal day-to-day lives.

The toolkit is available in PDF and InPrint 3 formats.
Please note: You will need a copy of InPrint 3 to download and install the InPrint 3 version of this toolkit.
---
Download
Back to School Toolkit

PDF
Free
Back to School Toolkit

InPrint 3
Free
Hear More From Widgit
If you like this resource and want us to keep you updated on new resources, our software titles or symbols in general, add your email address and we'll keep you in the loop.
With access to over 18,000 Widgit Symbols, 100's of editable templates and a range of powerful design features, InPrint 3 is the perfect tool to create visual supports and learning materials.