You are here:
What are Symbols?
Communication Friendly Environments (CFE)
Guide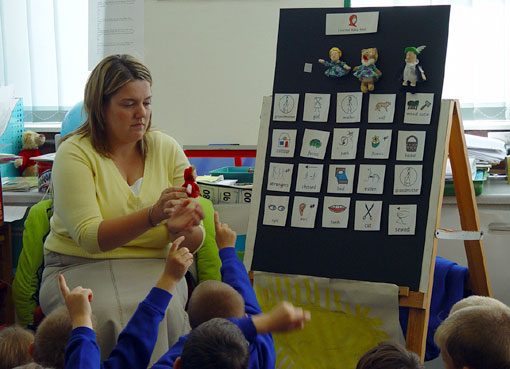 A Communication Friendly Environment enables learners (pupils) to develop their social, emotional and academic potential by reducing or removing barriers to communication.
Surroundings that eliminate or minimise barriers to the sending and receiving of information, successfully enable children to develop their academic, social and emotional potential.
There are three stands to creating a Communication Friendly Environment:
Visual support systems currently in place around the site
Staff communication
Classroom environment
---
Visual support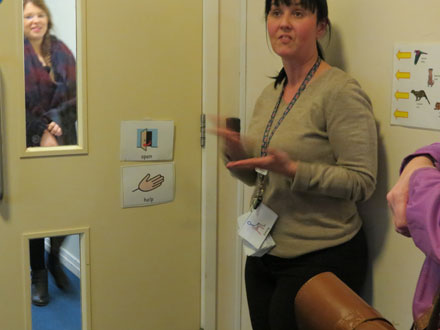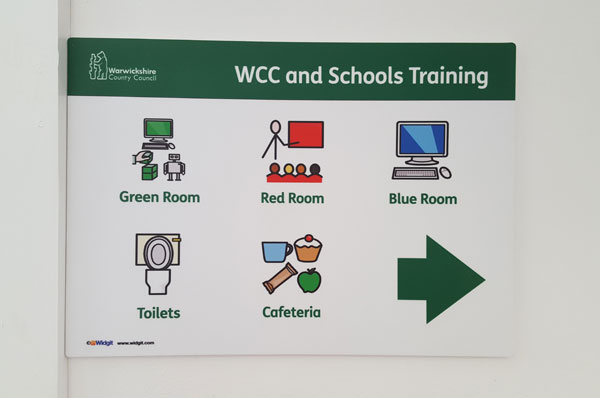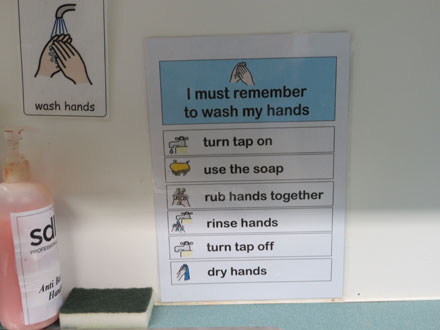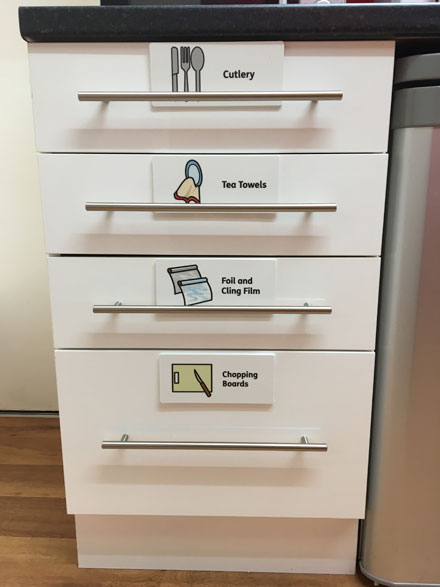 Labels and instructions
All labels, instructions at eye level height therefore easily seen.
Written instructions have language that is simple and unambiguous. Examples:
Entry procedure
Push/pull on doors
No food
No entry
Fire procedure
Toilets
Where possible all the above are supported by visual prompts signs/symbols/photographs
Entrances
All entrance foyers have:
Photographs of staff with names
Information boards, organised and accessible, with consistent colour coding for categories
Directions
Clear directions to specific areas, e g Reception, Library
Coloured arrows indicating the direction to specific areas
Consistent colour coding followed
Map of school site available with:
Consistent colour coding
Door to each area/room displaying photograph /name of teacher(s)
Room/area organised into areas, consistent colour coding followed.
Routines and Timetables
Routines displayed and utilized, supported by visual prompts e g
Structure of the whole day /lesson
Coming into the classroom
Getting ready for P.E.
Visual Supports
Visual and tangible aids used to support spoken language in a range of contexts e.g. real objects, signs/symbols, photographs.
---
Communication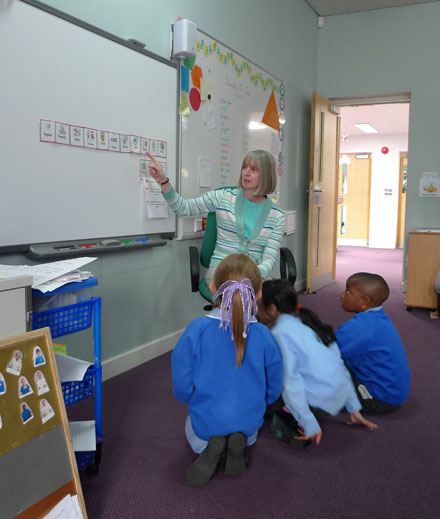 The teacher adapts their presentation according to the environment and situation:
Uses appropriate posture
Makes appropriate eye contact
Uses appropriate facial expressions
Uses appropriate natural gesture
Uses appropriate volume and intonation
Uses appropriate speed and pace
Concrete objects are used to support spoken language
Symbols are used to support spoken language
Time is given before expecting a response
The length of instructions are appropriate
The level of complexity of the language used is appropriate
---
The Environment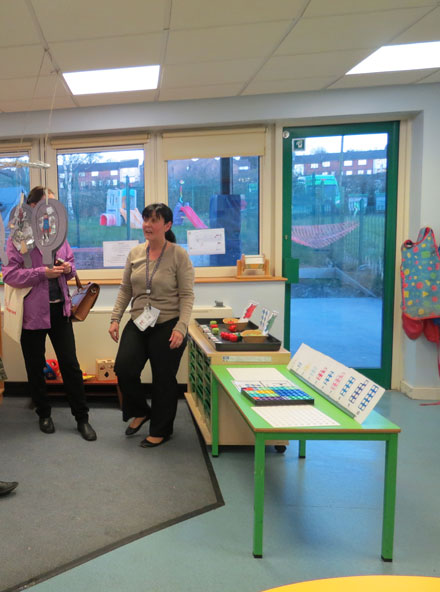 There is a good acoustic environment
Materials and resources for tasks are readily available
There are clear defined spaces/areas for personal equipment and belongings
There is sufficient space for the children to sit and move comfortably
There are quiet areas within the classroom that can be used as a low distraction workplace
There is sufficient space on the table for children to work
The table layout supports good working
All equipment is easily accessible
There is good light
The light source is in front of the teacher
The tables and seat are the correct size and height
The temperature is comfortable
Are there any auditory distractions? (heater/toilets/kitchen)
Are there any visual distractions?
---
Intro home | Next - CFE's in Warwickshire