You are here:
Three special needs interventions that can help all children
When SENCo knows best: Three special needs interventions that can help all children
---
While life looks a lot more normal in 2022, Covid-19's legacy remains in terms of our children's attainment. 76% of pupils entering school in 2020 required more support with communication and language than previous years according to the National Literacy Trust, a gap that will take time and targeted interventions to address.
I spoke to Victoria Annan, the lead for Autism Resourced Provision (ARP) at Chalgrove Primary school, to find out how she supports teachers to adapt SEND communication and language interventions for mainstream classrooms.
Schools are creative places where solutions are found to help children overcome education barriers but with such a big gap in the fundamental area of learning, communication and language development, finding solutions from the usual tool kit may simply not be enough.
One solution used at Chalgrove Primary School is to adapt many of the interventions usually reserved for autism provision for the mainstream classroom. Autism Spectrum Condition (ASC) pupils typically require extra support to develop their communication and language skills, so what works with them is now helping our mainstream learners succeed too.
Below are some of the key ways SEND interventions used at Chalgrove to close mainstream learning gaps.
Try Widgit for free to help boost language and literacy skills for all children.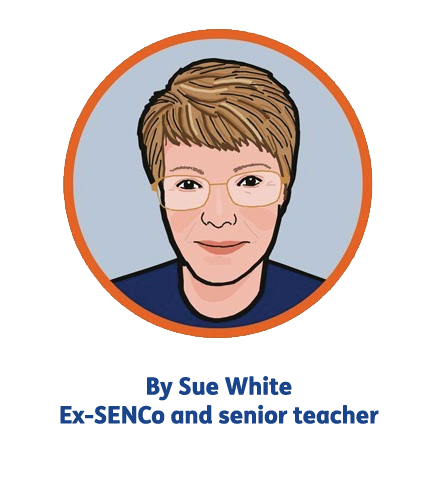 ---
1. Build children's literacy skills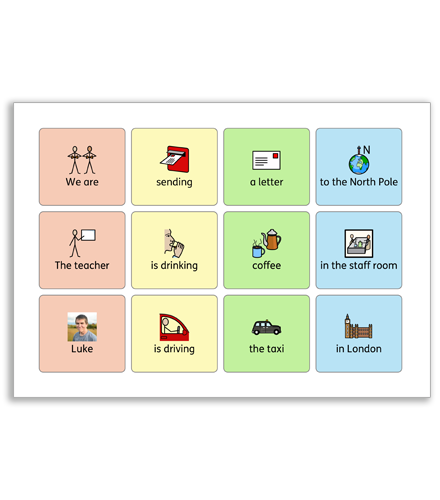 One approach used by speech and language therapists, and more widely across lessons at Chalgrove Primary School, is to introduce focused activities designed to teach sentence building and structure. Schools could use a method such as Colourful Semantics, which breaks down sentences into parts which are each colour-coded. We've found this a great way to prompt children to remember to include each element in their writing and speaking.
Using this strategy, you could colour-code the different components that make up sentences on a white board to help children with and without special needs to see how the sentences are structured. This is hugely beneficial for those pupils who regularly miss out key sentence components, confuse the order of words, or struggle to put their ideas into written or spoken language. The inclusion of a symbol adds extra support and meaning to higher level vocabulary within the Colourful Semantics framework.
It can be useful to encourage children to mark their own work, highlighting each part of their sentences to make sure everything is included. We play simple games where children have to match the sentence component to the right colour too. And if a child struggles with verbally constructing sentences, we use colourful semantics strips on the table in front of them to prompt their speech.
---
2. Support children through transitions and change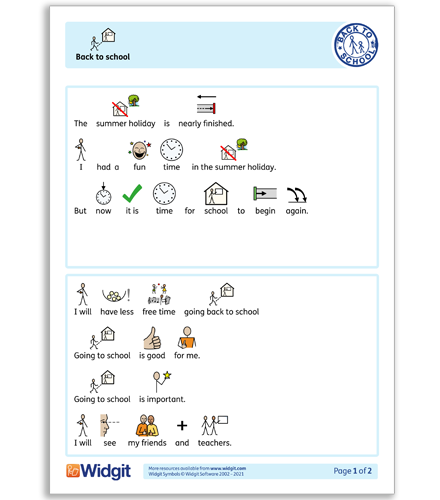 Change and unexpected situations can result in anxiety for any child and some of the strategies put in place to support a pupil with special needs can be just as effective for helping their peers develop effective coping techniques.
Social Stories is a concept developed in the 1990s by autism expert, Carol Gray. They come in the form of short stories, typically written and in the form of a comic strip, book or poster with accompanying images. Social stories can be shared with children to help explain and embed social events, situations, or activities. They use simple language that is repeatable and understandable to the child or group being taught and incorporate pictures for visual stimulation and clarity. We use them in our school to prepare all children for transitions, like the change of a staff member, or to explain that certain behaviors aren't safe. Although social stories are designed to support children, young people and adults with autism, they can be a useful way to help all children cope with situations they find difficult, such as a fall out with a friend in the playground or a sick relative, so they are ready to learn.
Visual timetables are also used to support transition and to help prepare for changes to a child's timetable. If a child struggles to settle at the start of the school day, a visual timetable can be created as an aide memoir of what to expect that they could keep with them and take home to be shared with parents. A visual timetable will help to familiarise the pupil with the process of preparing for school, from getting out of bed through to sitting on the carpet for registration. Equally, visuals in the form of a poster could be displayed in the classroom or during morning assembly to teach young children to raise their hand if they want to ask a question or come and see the teacher if they are feeling sad.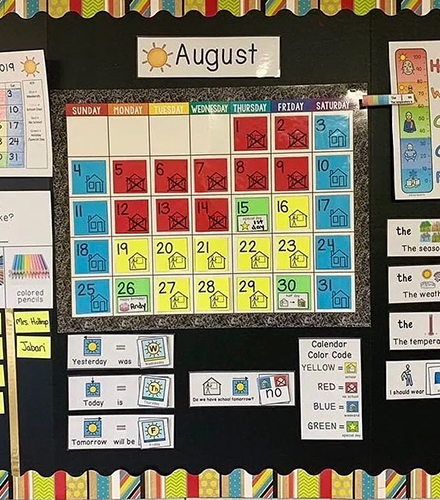 Visual timetables help children understand the routine and the language associated with the school day. Since lockdown, many more children can experience anxiety so visual timetables provide a sense of certainty and predictability. More detailed timetables are created for individual children who need them, where routines are broken down into smaller steps. For example, 'lunch time' can be symbolised as 'get lunchbox, walk to the hall, sit down at the table, eat lunch, put lunchbox back, go out to play'.
The routine can be displayed to the whole class or given to a child to encourage them to be independent.
Teachers have matching symbols on lanyards which they hold up while giving verbal instructions, which helps children with delayed processing see what they are being asked to do. A verbal instruction like 'it's time for phonics, everyone get your books, pencils and paper out' is a lot easier to process when the resources are shown visually on a card held up while the teacher is speaking.
---
3. Make learning visual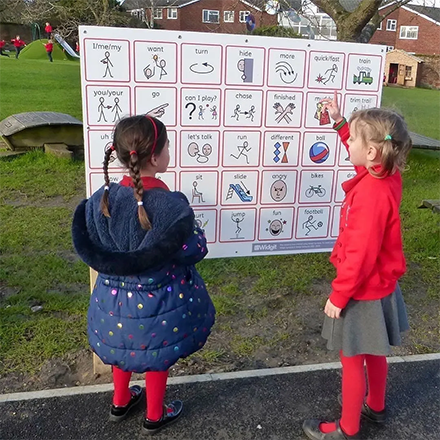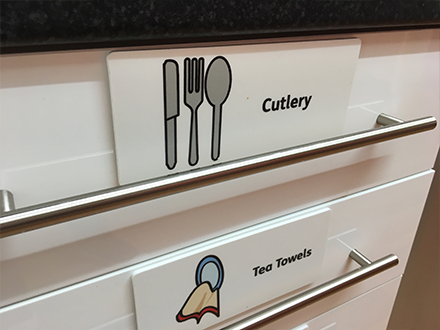 Visual prompts are a fundamental part of our teaching at Chalgrove, which hugely benefit all our learners.
Combining written and spoken language with visual symbols makes it easier for all children to process instructions and feedback in a busy classroom environment. We use symbols in lots of different ways at Chalgrove and both children with SEND and their classmates have become really familiar with them. A straightforward way to start is to incorporate symbols into timetables to make them more visual.
We label the school environment with symbols to match common vocabulary too. In our kitchen there are symbols for all ingredients and equipment, which also appear in our recipe instructions. Key resources like stationery, reading books, or boardgames are also be labelled with symbols and this helps all the children to be more independent.
A spoken request like 'please get out your pencils and pens' becomes much easier for pupils to digest when the teacher also holds up a symbol representing these resources or displays them on the white board for everyone to see.
There is a considerable gap to bridge as we navigate our way back to life in school beyond Covid. But by adapting the most effective techniques schools already use to support pupils with SEND, they can help to ensure every child reaches their full potential.
---
Try Widgit for free to see how you could boost language and literacy skills for all children.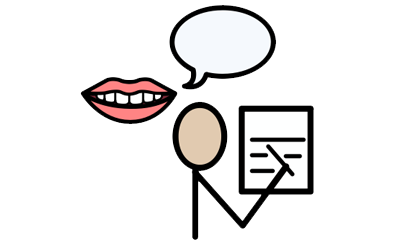 ---