You are here:
East England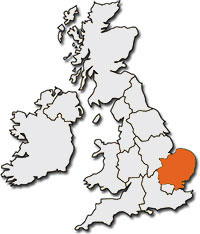 East England
Widgit Centre supports those working with:

children and adults

children only

adults only
Area:
Bedfordshire
Name:
Ivel Valley School, Outreach Team
Centre Type:
Widgit Centre
Info:


Ivel Valley is an area special school, which provides a high standard of education for children and young people from across Central Bedfordshire and surrounding areas.

Our staff supports pupils who have complex learning needs. We have a wide range of experience and expertise in addressing the needs of pupils with moderate, severe, profound and multiple learning difficulties. Many of our pupils have additional needs, such as sensory and physical difficulties. We have a growing number of pupils with Autistic Spectrum Disorders (ASD) and Ivel Valley School is recognised as a centre for teaching children with autism and related communication difficulties.

Ivel Valley school is committed to being a 'Centre of Excellence'. We have highly qualified staff, specialists and therapists- leaders in their respective fields, who offer outreach. We visit mainstream schools to support the needs of select students, offering highly personalised advice.
Contact:
Kelly King
Address:
Ivel Valley School, Hitchmead Road, Biggleswade, Bedfordshire, SG18 0NL
Tel:
01767 601010
Email:
Kelly.king@ivelvalley.beds.sch.uk
Area:
Cambridgeshire
Name:
Cambridgeshire Community Services NHS Trust
Centre Type:
Widgit Centre supporting Local Authority Schools
Info:


The Complex Needs Team support children with speech, language and communication needs associated with SEN and pre-school children across the county. We work with parents, teachers and teaching assistants at home, in mainstream and special schools. We use and provide symbols for timetables, schedules, symbol charts and books.

We are able to provide information about the use of Widgit Software as part of this advice and support to schools.
Contact:
Alison Hanson
Address:
Oak Tree Centre, 1 Oak Drive, Huntingdon, Cambs PE29 7HN
Tel:
01223 883620
Email:
alisonhanson@nhs.net
| Area: | Cambridgeshire |
| --- | --- |
| Name: | The ICT Service |
| Centre Type: | Widgit Centre and Trainer supporting Local Authority Schools |
| Info: | We are driven by a commitment to education. We believe that ICT can make a significant difference to children's learning and well-being and that it is business-critical for schools. We believe that Britain's future depends upon the development of citizens who are creative, confident and responsible users of technology. Our ambition is to be recognised across the East of England as leaders in the field of educational ICT. |
| Contact: | Richard Riley |
| Address: | Speke House, Compass Point Business Park, Stocks Bridge Way, St. Ives, Cambridgeshire, PE27 5JL |
| Tel: | 0300 3000000 (Option 2) |
| Email: | richard.riley@theictservice.org.uk |
| Website: | www.theictservice.org.uk |
Area:
Essex
Name:
Corbets Tey
Centre Type:
Widgit Centre supporting Local Authority Schools
Info:


Corbets Tey School has gained Specialist Status for Communication and Interaction. This enables them to develop Language work both internally for pupils and externally for Mainstream Schools and other partners.

The Language Resource Centre is a resource centre for schools and settings across the Borough. SENCOs and other staff can browse, borrow and discuss Language Programmes with staff and members of the Borough's Speech, Language and Communication Service.

Contact:
Susan Cumbers
Address:
Harwood Hall Lane, Upminster, Essex, RM14 2YQ
Tel:
01708 225888
Email:
scumbers@corbetstey.havering.sch.uk
Website:
www.corbetsteyschool.org.uk
Area:
Essex
Name:
DreamBox Education
Centre Type:
Widgit Centre working alongside families and any organisations, including local authorities, that are involved in supporting individuals with additional needs and autism.
Info:


DreamBox believe everyone has a right to achieve their full potential and to experience life in all its fullness, no matter what!

It is their belief that the key to unlocking the hidden potential and ability of individuals with additional needs lies in empowering them and their support networks; parents, carers, teachers and support worker etc whether that be through 1:1 support sessions, small groups or larger training.

Dream Box delivers a bespoke service for all clients, combining years of experience and training in additional needs and autism, with the knowledge and understanding of the individual/scenario.

Contact:
Natasha Lowrie
Address:
56 Thaxted Road, Buckhurst Hill, Essex, IG9 6AW
Tel:
07947 730797
Email:
Tasha@dreamboxeducation.co.uk
Area:
Norfolk
Name:
Churchill Park Academy
Centre Type:
Widgit Centre and Trainer supporting Local Authority Schools
Contact:
Carol MacPherson, Lisa Bagshaw
Address:
Churchill Park Academy, Winston Churchill Drive, King's Lynn, Norfolk, PE30 4RP
Tel:
01553 763679
Email:

cmacpherson@churchillpark.co.uk

S2s@kwestacademy.com
Website:
www.churchillpark.norfolk.sch.uk
| Area: | Norfolk |
| --- | --- |
| Name: | Access Through Technology: Children's Services |
| Centre Type: | Widgit Centre and Trainer supporting Local Authority Schools |
| Info: | The Access Through Technology Team is a small specialist team within Norfolk County Council's Children's Services. We are specialist teachers who work across the county, providing assessment, equipment, advice, support and training for children, schools and parents/carers of children who benefit from using communication technology to communicate and to learn. We also advise on appropriate software to enhance children's learning and communication and are able to demonstrate a wide range of this software. |
| Contact: | Helen Hards |
| Address: | ATT Centre, Clare School, South Park Avenue, Norwich, NR4 6BN |
| Tel: | 01603 505324 |
| Email: | helen.hards@norfolk.gov.uk |
| Website: | www.schools.norfolk.gov.uk/Pupil-needs/Access-through-Technology/index.htm |
| Area: | Norfolk |
| --- | --- |
| Name: | Hall School |
| Centre Type: | Widgit Centre supporting Local Authority Schools |
| Info: | Hall school is a specialist college for communication and interaction. At the school we support SEN students ranging from early years to sixth form. Hall School offers a school to school service to local schools in Norwich and the surrounding area. |
| Contact: | Mia Rhodes & Janine Wilkinson |
| Address: | Hall School, St Faiths Road, Old Catton, Norwich, Norfolk, NR6 7AD |
| Tel: | 01603 466467 |
| Email: | jwilkinson@hall.norfolk.sch.uk |
| Website: | www.hallschoolnorfolk.co.uk |
Area:
Norfolk, Suffolk, Cambridgeshire, Lincolnshire
Name:
Tina Allen
Centre Type:
Widgit Centre and Trainer supporting Adults with Learning Disabilities and their support teams
Info:


Tina has many years of experience of working alongside Specialist Adult Learning Disability Speech and Language Therapists within a Multidisciplinary Learning Disability Team.

She has provided a Total Communication training service and also supported the implementation of effective communication strategies with staff/carers/families for people with Learning Disabilities.

She is more than happy to work alongside anyone who wishes to know more about how Widgit Symbols and/or Widgit software programs can help them and the people they support to communicate more effectively.
Contact:
Tina Allen
Address:
Norfolk
Tel:
07775 626 735
Email:
tinamaryallen05@aol.com
Area:
Norwich
Name:
SENsational Families
Centre Type:
Widgit Centre supporting families and carers who have a child with SEND.
Info:


Charity supporting families and carers who have a child with SEND.

We run a range of training and workshops for our families at greatly reduced prices.

These are open to anyone who needs support in any area regarding SEND.

Contact:
Lottie Parrish
Address:
The Stables, Sparham Hall, Lyng Road, Norwich, NR9 5QY
Tel:
01603 871648 / 07764493593
Email:
lottie@sensationalfamilies.org.uk
Website:
www.sensationalfamilies.org.uk
Area:
Peterborough
Name:
Southfields Primary School
Centre Type:
Widgit Centre supporting Local Authority Schools
Info:

We are a mainstream primary school that offers specialist placements on our Enhanced Resource Provision to support the development of children with specific SLCN. In addition, we are a HUB of Excellence for Speech and Language, which means that we offer SLCN support and training to schools in the Local Authority.
Contact:
Lauren Barnard, Heather Magee
Address:
Southfields Primary School, Southfields Estate, Stanground, Peterborough, Cambridgeshire, PE2 8PU
Email:

erp@southfields.peterborough.sch.uk

sen@southfields.peterborough.sch.uk
Website:
www.southfieldsprimary.co.uk
Area:
South Yorkshire, North Lincolnshire, Nottinghamshire
Name:
Moonstone Communications
Centre Type:
Widgit Centre supporting Local Authority Schools, parents and local service providers
Info:

Karen started to understand the importance of Widgit symbols as a communication tool when her son, who has severe autism, began using them. As a language teacher, she was really interested in learning how to use the software to produce resources to support her family.

She began to offer training and support to families, schools, local service providers in the community and to create a range of resources to help others. Karen states that, 'Symbols are a great tool, not only for children with additional needs, but they can also be implemented very successfully in a mainstream setting.'
Contact:
Karen Clarke
Email:
karen@themoonstone.com
Area:
UK wide
Name:
Linrow Education
Centre Type:
Widgit Centre supporting Local Authority Schools, organisations and parents groups.
Info:


Karen is the Founder and Principal Trainer for Linrow Education.

She was appointed as a Specialist Leader in Education for Autism and this allows her to disseminate good practice and deliver training in the field of SEND. Karen offers various SEND and condition specific training, including ASC, ADHD and Dyslexia and has used and recommended Widgit Software widely to support many pupils.
Contact:
Karen Ferguson
Tel:
07887 485300
Email:
karen@linroweducation.co.uk
Area:
UK wide
Name:
AT Therapy
Centre Type:
Widgit Centre Supporting Local Authority Schools and parents
Info:


AT therapy are an expert team of speech and language therapists who assess, diagnose, and provide therapy for people with speech, language, and communication and/or swallowing problems to help them communicate to the best of their ability. AT Therapy offer a wide range of services to meet needs, including:

face-to-face sessions at your home, school, or workplace
dedicated personal therapy plans
online e-therapy support
teletherapy
training and resources

In addition they have specialist expertise in the field of Alternative and Augmentative Communication (AAC) and Assistive Technology (AT).

Contact:
Amy Robertson
Address:
Chambers Business Centre, Chapel Rd, Oldham, OL8 4QQ
Tel:
07702 332601
Email:
amyrobertson@attherapy.co.uk
Website:
https://attherapy.co.uk/
Become a Widgit Centre
Are you a Local Authority, County Council, NHS, Charity or Independent Service that is interested in becoming a Widgit Centre? Email us at
info@widgit.com
to find out more information.