You are here:
South London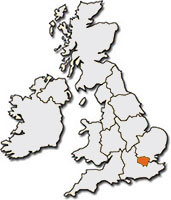 South London
Widgit Centre supports those working with:

children and adults

children only

adults only
Area:
Bexley
Name:
Autism Advisory Service - Bexley
Centre Type:
Widgit Centre supporting Local Authority Schools
Info:


We are a service that offers specialist advice and support to schools in the Bexley area for children with ASD; speech, language, communication and literacy difficulties and sensory impairment.

We have a wealth of experience using symbol support to enable children's access to the curriculum, to develop social understanding and support behaviour.

Advice and in school or centre based training is available to schools/centres in and outside of the Bexley area from:

Specialist Advisory Teams working within mainstream schools
Preschool Support Teams

Contact:
Joan Ratcliff
Address:
Advisory Teacher For Autism, London Borough of Bexley, Civic Offices, 2 Watling Street, Bexleyheath DA6 7AT
Tel:
0208 836 8426
Email:
joan.ratcliff@bexley.gov.uk
Website:
www.bexley.gov.uk
| Area: | Bromley |
| --- | --- |
| Name: | Hannah Otoo |
| Centre Type: | Widgit Centre based in the UK but also working in Ghana |
| Info: | Hannah is a passionate advocate of Widgit Symbols and uses her enthusiasm and experience to support children with educational needs in Reyo Paddock School, Ghana and throughout the Country of Ghana. |
| Contact: | Hannah Otoo |
| Tel: | 07985 552887 |
| Email: | hanotoo@hotmail.co.uk |
Area:
Dulwich
Name:
Turney School
Centre Type:
Widgit Centre supporting Local Authority
Info:


Turney School is an outstanding special school which can also support professionals working with children and young people with SEN in a number of ways:

by providing advice and consultancy for a range of SEN
by providing symbol software support particularly InPrint and By Choice
by providing Makaton training

Training is based at the school.
Contact:
Ann Darby
Address:
Turney School, Turney Road, West Dulwich, London, SE21 8LX
Tel:
0208 6707220
Email:
darby.a@turney.org.uk
Area:
London
Name:
CENMAC
Centre Type:
Widgit Centre and Trainer supporting Local Authority
Info:


CENMAC is a team of advisory teachers and a speech therapist who are based at Charlton Park Academy in South East London.

Pupils are referred to CENMAC for advice on access to the curriculum and/or communication where assistive technology may help them access learning and independence. Pupils can be referred to our service if they have a disability and/or have difficulties with access. We work in both mainstream and special schools and with pupils who need assistive technology or 'start out' communication aids.

CENMAC offers training in the more commonly used supportive software packages to support access. We offer assessment, the loan of appropriate equipment, on-going support with reviews of progress and training.
Please see the website to see which of the London authorities we work in.

CENMAC now offers packages direct to schools within the M25 (including clusters, academies, trust and independent schools). Clients are able to choose from a range of modules to suit their needs as well as their budget.
Address:
Charlton Park Academy, Charlton Park Rd, Charlton, London, SE7 8JB
Tel:
020 8854 1019
Email:
mail@cenmac.com
Website:
www.cenmac.com
| Area: | Lambeth and Southwark |
| --- | --- |
| Name: | Evelina London children and young people's Community speech and language therapy |
| Centre Type: | Widgit Centre supporting Local Authority |
| Info: | Symbols software advice and support is available to parents/carers, school or nursery staff, therapists or other professionals in Lambeth and Southwark working with or caring for children in the boroughs. As we are a Speech and Language Therapy department, our focus is on the use of symbols to support language development and communication skills. |
| Contact: | Miranda Macaulay |
| Address: | Mary Sheridan Centre, 5 Dugard Way, Renfrew Rd, Kennington, London, SE11 4TH |
| Tel: | 0203 0496054 |
| Email: | Miranda.macaulay@gstt.nhs.uk |
| Area: | Lewisham and Grenwich |
| --- | --- |
| Name: | Kaleidoscope Centre for Children & Young People |
| Centre Type: | Widgit Centre supporting Local Authority Schools |
| Info: | Kaleidoscope is an award winning children's centre in Lewisham, providing services for local children and young people with special health, education, mental health or social needs. |
| Contact: | Angela Bailey |
| Address: | 32 Rushey Green, London, SE6 4JD |
| Tel: | 020 7138 1381 |
| Email: | angelabailey@nhs.net |
| Area: | South East London and North Kent |
| --- | --- |
| Name: | The Feelings Teacher Ltd |
| Centre Type: | Widgit Centre supporting children, families and teachers |
| Info: | The Feelings Teacher Ltd is an independent outreach therapy service who support children and families by: providing regular training programs, one to one autism support, teaching parents and practitioners how to make the best use of their Widgit accounts. |
| Contact: | Ines Gomes |
| Tel: | 07885607245 |
| Email: | childrenmindset@gmail.com |
| Website: | www.thefeelingsteacher.org |
Area:
UK wide
Name:
Linrow Education
Centre Type:
Widgit Centre supporting Local Authority Schools, organisations and parents groups.
Info:


Karen is the Founder and Principal Trainer for Linrow Education.

She was appointed as a Specialist Leader in Education for Autism and this allows her to disseminate good practice and deliver training in the field of SEND. Karen offers various SEND and condition specific training, including ASC, ADHD and Dyslexia and has used and recommended Widgit Software widely to support many pupils.
Contact:
Karen Ferguson
Tel:
07887 485300
Email:
karen@linroweducation.co.uk
Area:
UK wide
Name:
AT Therapy
Centre Type:
Widgit Centre Supporting Local Authority Schools and parents
Info:


AT therapy are an expert team of speech and language therapists who assess, diagnose, and provide therapy for people with speech, language, and communication and/or swallowing problems to help them communicate to the best of their ability. AT Therapy offer a wide range of services to meet needs, including:

face-to-face sessions at your home, school, or workplace
dedicated personal therapy plans
online e-therapy support
teletherapy
training and resources

In addition they have specialist expertise in the field of Alternative and Augmentative Communication (AAC) and Assistive Technology (AT).

Contact:
Amy Robertson
Address:
Chambers Business Centre, Chapel Rd, Oldham, OL8 4QQ
Tel:
07702 332601
Email:
amyrobertson@attherapy.co.uk
Website:
https://attherapy.co.uk/
Become a Widgit Centre
Are you a Local Authority, County Council, NHS, Charity or Independent Service that is interested in becoming a Widgit Centre? Email us at
info@widgit.com
to find out more information.