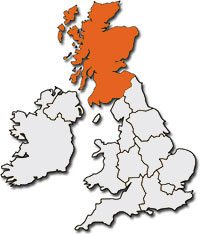 Scotland
Widgit Centre supports those working with:

children and adults

children only

adults only
| Area: | Aberdeen |
| --- | --- |
| Name: | TASSCC (Technological Assessment and Support Service for Children and the Curriculum) |
| Centre Type: | Widgit Centre supporting Local Authority Schools |
| Info: | TASSCC provides information, support, and assessment for school age children requiring specialist IT equipment for access to the curriculum. TASSCC also provides assessment and support for AAC systems for children and young adults. We have an extensive loan bank of equipment for short-term trial and longer-term use. The service covers those residing in Aberdeen City. |
| Contact: | Hazel Lynch |
| Address: | Marischal College, First Floor North, Broad Street, AB10 1AB |
| Tel: | 01224 523580 |
| Email: | HazLynch@aberdeencity.gov.uk |
Area:
Edinburgh
Name:
CALL Scotland
Centre Type:
Widgit Centre and Trainer
Info:


The CALL information and advice service is open access.
Anyone is welcome to CALL courses that are publicly advertised, but some training sessions & courses are arranged with specific schools/authorities/network groups and are not open to the public.

Courses can be arranged 'on-site' within Scotland. CALL assessment and support services, equipment loans and technical services are only available within Scotland.
Contact:
Claire Harrison
Address:
University of Edinburgh, Paterson's Land, Holyrood Road, Edinburgh, EH8 8AQ
Tel:
0131 651 6236
Email:
claire.harrison@ed.ac.uk
Website:
www.callscotland.org.uk
Area:
UK wide
Name:
Linrow Education
Centre Type:
Widgit Centre supporting Local Authority Schools, oganisations and parents groups.
Info:


Karen is the Founder and Principal Trainer for Linrow Education.

She was appointed as a Specialist Leader in Education for Autism and this allows her to disseminate good practice and deliver training in the field of SEND. Karen offers various SEND and condition specific training, including ASC, ADHD and Dyslexia and has used and recommended Widgit Software widely to support many pupils.
Contact:
Karen Ferguson
Tel:
07887 485300
Email:
karen@linroweducation.co.uk
Become a Widgit Centre
Are you a Local Authority, County Council, NHS, Charity or Independent Service that is interested in becoming a Widgit Centre? Email us at
info@widgit.com
to find out more information.