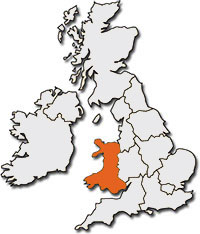 Wales
Widgit Centre supports those working with:

children and adults

children only

adults only
| Area: | Swansea |
| --- | --- |
| Name: | Ysgol Pen-y-Bryn School |
| Centre Type: | Widgit Centre supporting Local Authority Schools |
| Info: | Ysgol Pen-y-Bryn is a special school for pupils with moderate to severe learning disabilities and severe and challenging autism, aged 4 to 19. Many of the pupils have additional physical, sensory, medical and associated behavioural difficulties. |
| Contact: | Caroline Clark |
| Address: | Glasbury Road, Morriston, Swansea, SA6 7PA |
| Tel: | 01792 799064 |
| Email: | ClarkC36@hwbmail.net |
Area:
UK wide
Name:
Linrow Education
Centre Type:
Widgit Centre supporting Local Authority Schools, organisations and parents groups.
Info:


Karen is the Founder and Principal Trainer for Linrow Education.

She was appointed as a Specialist Leader in Education for Autism and this allows her to disseminate good practice and deliver training in the field of SEND. Karen offers various SEND and condition specific training, including ASC, ADHD and Dyslexia and has used and recommended Widgit Software widely to support many pupils.
Contact:
Karen Ferguson
Tel:
07887 485300
Email:
karen@linroweducation.co.uk
Area:
UK wide
Name:
AT Therapy
Centre Type:
Widgit Centre Supporting Local Authority Schools and parents
Info:


AT therapy are an expert team of speech and language therapists who assess, diagnose, and provide therapy for people with speech, language, and communication and/or swallowing problems to help them communicate to the best of their ability. AT Therapy offer a wide range of services to meet needs, including:

face-to-face sessions at your home, school, or workplace
dedicated personal therapy plans
online e-therapy support
teletherapy
training and resources

In addition they have specialist expertise in the field of Alternative and Augmentative Communication (AAC) and Assistive Technology (AT).

Contact:
Amy Robertson
Address:
Chambers Business Centre, Chapel Rd, Oldham, OL8 4QQ
Tel:
07702 332601
Email:
amyrobertson@attherapy.co.uk
Website:
https://attherapy.co.uk/
Become a Widgit Centre
Are you a Local Authority, County Council, NHS, Charity or Independent Service that is interested in becoming a Widgit Centre? Email us at
info@widgit.com
to find out more information.