You are here:
Widgit Health Symbols
Widgit Health Symbols
A collection of symbols specifically designed for use in healthcare settings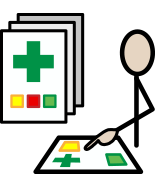 The Project
This project was developed by Widgit Software in partnership with medical professionals.
Special thanks to South Warwickshire NHS Foundation Trust, Warwickshire Integrated Disability Service, Leeds Community Healthcare NHS Trust and Sheffield Teaching Hospital NHS Foundation Trust.
The aim of the project was to develop symbols to enhance understanding in healthcare settings for children, patients with learning difficulties or autism, and people who have English as an additional language.
Contents
Supplied on CD, this pack contains flash cards for all of the medical vocabulary, a glossary and 342 Widgit Symbols specifically designed for use in healthcare settings. This complements the extensive general health vocabulary in the Widgit Symbol Set.
It comes with a printed guide describing the project and details of how to print and make your own flashcards, along with ideas for effective symbol use.
Installer to add symbols to InPrint 3, InPrint 2 and SymWriter.
Ready to print flashcards:
PDF
Editable InPrint 2 & 3 format
Ready to print Pain Chart (PDF).
Glossary of the Widgit Health Symbols (PDF).
The Symbols
The symbols cover the following topics:
General Vocabulary
Responses and Waiting, Hospital, Hygiene, Food.
People and Places
Medical Professionals, Medical Places.
Illness, Medical Problems and Emotions
Pain, Injury, Conditions, Illness, Heart and Lung, Organs, Skin, Digestive System, Hands and Feet, Mouth, Emotions.
Assessment
General Assessment, Specific Assessment.
Treatment and Aids
Medication, General Treatment, Specific Treatment, Aids and Mobility.
X-ray and Dental
X-rays and Casts, Dental.
Baby Care
General, Medical.
Substance Misuse
Drug Types, Alcohol, Drugs.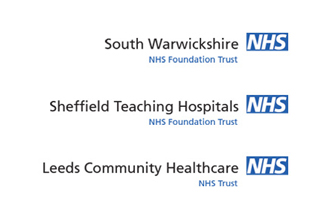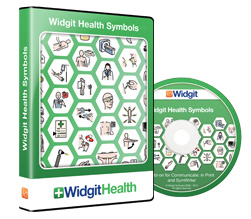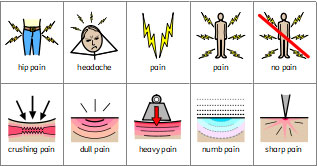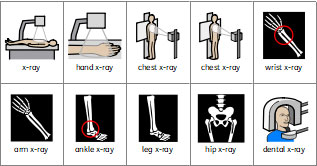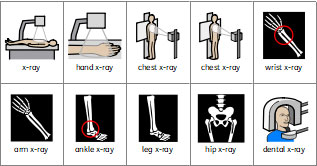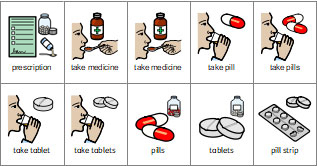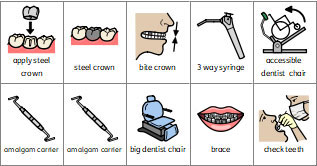 Ways to Buy
Single installations
Price
Widgit Health Symbols 2013
(Add-on only)
£50
Add to Basket
For multiple and site installations, please contact us
Postage & packaging costs per order:
United Kingdom - £5.99
Europe (outside of UK) - £25.00
Rest of world - £35.00
All prices are quoted ex VAT
Order Online:
Select 'Add to basket'
Order By Phone:
01926 333 680
Order By Email:
info@widgit.com
Order By Post To:
Widgit Software,
1st Floor, Bishops House
Artemis Drive
Tachbrook Park
Warwick
CV34 6UD
United Kingdom