You are here:
Pupil Voice Autism
Pupil Voice Autism
For children and young people on the autistic spectrum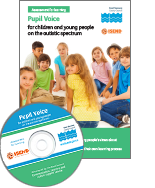 A practical resource designed to help adults elicit the views of children and young people on the autistic spectrum and to involve them in their own learning process.
Buy Now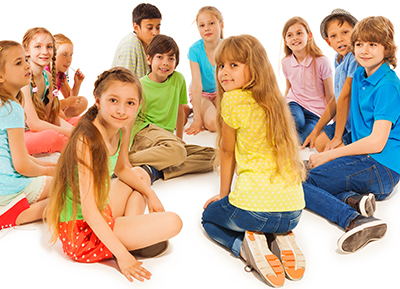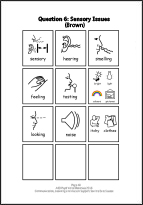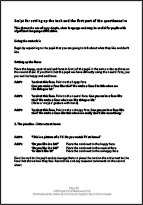 The materials in this pack are a supplement to those in the resource 'Pupil Voice: an individual to whole school approach' (East Sussex County Council 2006).
The content of this book was developed by the Communication, Learning and Autism Support Service (CLASS), East Sussex.
The book consists of a series of structured questions on aspects of school, supported with Widgit symbols. It includes questions on the areas of communication, social interaction, change and sensory issues.
These ASD Pupil Voice materials are the result of a research project and extensive trialling by the CLASS team. Some typical examples of how the materials have been used effectively include:
Helping adults understand how a pupil views learning and social situations in school. This has often highlighted feelings and perceptions that were previously not known and that can then be addressed and supported
Helping identify where sensory preoccupations have been affecting learning
Uncovering well-being issues
Involvement of the pupil in identifying and jointly planning strategies of support
---
Contents
Information and guidance for using the materials
Speech Bubbles page
Questionnaire
Symbols to use throughout the discussion
Faces
Feelings cards
The 'make better' symbol and blank cards
Scale
Symbols for section 1: The practice and interests at home
Symbols for section 2a: Curriculum and feelings about school
Symbols for section 2b: Curriculum and feelings about school

Maths/Numeracy
Writing
Reading
PE/Games
Assembly
Golden Time
Register
Playtime
Friends
Lunchtime
Classroom

Symbols for section 3: Communication Skills
Symbols for section 4: Social Interaction
Symbols for section 5: Flexibility of thought and changes
Symbols for section 6: Sensory Issues
Appendix
Script for structured questioning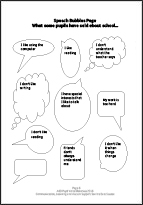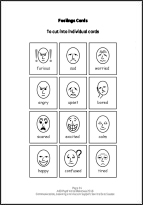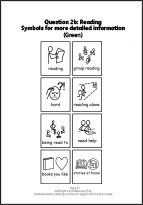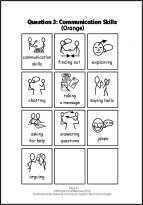 Ways to Buy
Postage & packaging costs:
United Kingdom - £5.99
All prices are quoted ex VAT
Order Online:
Select 'Add to basket'
Order By Phone:
01926 333 680
Order By Email:
info@widgit.com
Order By Post To:
Widgit Software,
1st Floor, Bishops House
Artemis Drive
Tachbrook Park
Warwick
CV34 6UD
United Kingdom