You are here:
Go Talk Now
GoTalk Now from Attainment
Widgit Symbols add-in for this popular AAC app for iPads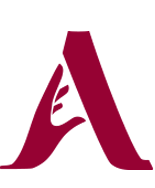 Go Talk Now is a flexible, easy-to-use and powerful AAC app from Attainment Company for people who have difficulty speaking.


Visit AppStore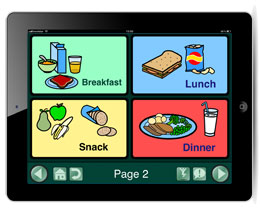 Attainment Company is an independent, family-owned US business which since 1979 has been dedicated to helping people with cognitive disabilities succeed at school, work and life.
Go Talk Now builds on the simplicity of the Go Talk AAC devices with the dynamic capabilities of an iPad. As with the Go Talk AAC devices the Go Talk Now can be combined with the Widgit Symbol Set of over 12,000 symbols via an in-app purchase to provide consistency and enhance accessibility for users. The app's content and layout allows for complete customisation of content and layout. Communication books can be stored online and downloaded or shared with other iPads via WiFi so templates can be created and then edited for individual users.

Building on the fully-featured communicator, stories or guides can also be created by combining grid jump-throughs with text, Widgit Symbols, images, sound and video to assist those who require sequencing support for daily tasks. Available through iTunes Go Talk Now and the Widgit Symbol Set is the perfect combination for turning your iPad into a complete communication device.


Full Widgit Symbol Set available to download in-app.

Search the Widgit Symbol Set, your photo library or the internet for the perfect image.
Choose the number of locations per page and combine with symbols, sounds, text-to-speech, auditory cues and even video.
Pages are fully customisable in-app and share your finished communication books via WiFi.

Unlimited number of pages per communication book. 

Back-up your communication books to PC or Mac.

Store and share up to 5 communication books via the online gallery.
Download free templates from the online gallery.

Create multimedia social stories or sequencing activities by linking pages, pictures and video.
Compatible with the Attainment Switch app which turns the iPad into a switch.
| Product | price | |
| --- | --- | --- |
| Go Talk Now App | £89.99 | |
| Widgit Symbol Add-on | £44.99 | Order within the app |