You are here:
BSL Core Vocabulary
BSL Core Vocabulary
Materials to support children learning to sign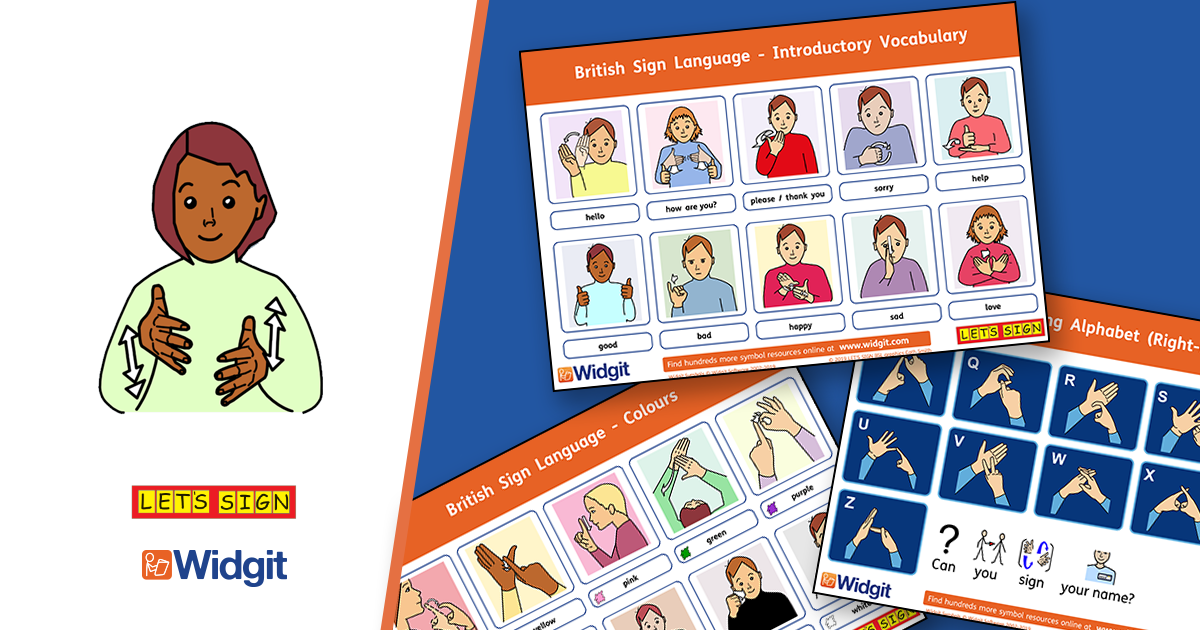 We have worked with our good friends at Let's Sign BSL to create a range of materials designed to support children learning to sign.
This simple pack contains examples of core vocabulary signs for introductions, emotions and colours as well as a copy of the British Fingerspelling Alphabet which can be used to help children sign their name.
Did you know you can create your own British Sign Language (BSL) materials with the Let's Sign BSL add-ons to our InPrint 3 software?
---
Download
BSL Core Vocabulary

PDF
Free
Hear More From Widgit
If you like this resource and want us to keep you updated on new resources, our software titles or symbols in general, add your email address and we'll keep you in the loop.
With access to over 20,000 Widgit Symbols, 100s of editable templates and a range of powerful design features, InPrint 3 is the perfect tool to create visual supports and learning materials.