You are here:
The Playpark
The Playpark
Symbol signs at the inclusive community playpark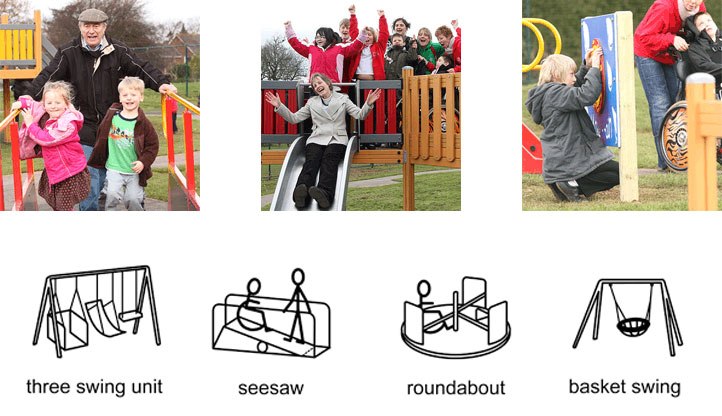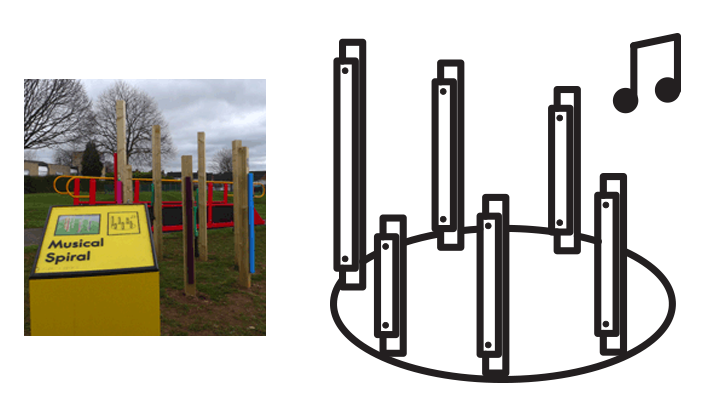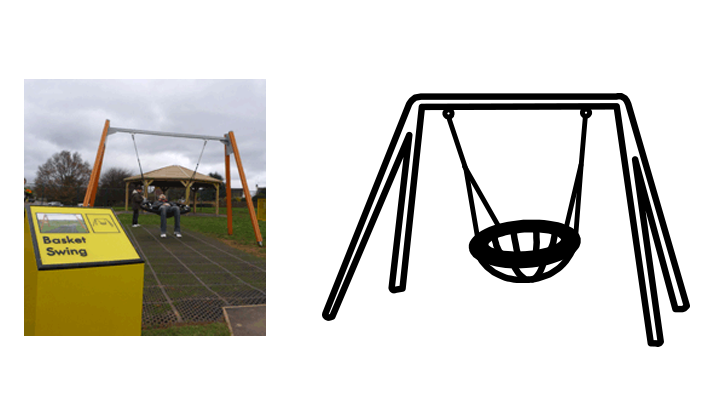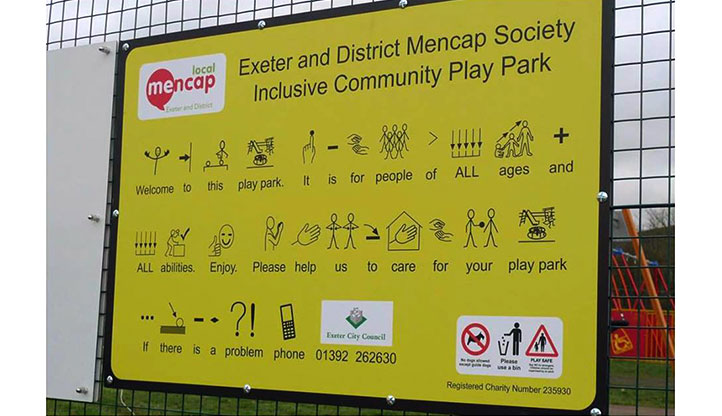 The Playpark, located in Exeter is one of the first to be fully designed and equipped with inclusion and access in mind. With facilities ranging from a bespoke wheelchair accessible climbing frame, to tactile and sensory games, the park has something to cater for every child...
The equipment is designed to encourage co-operative play and is large enough to be used by older disabled children who may need more space for wheelchairs and helpers.
The area is also encircled by fencing and access gates to ensure that it is a safe area within which children with behavioural or learning impairments can play, without the risk of the child wandering off or getting lost and separated from their friends.
Widgit Software have been working with the park to develop materials and symbols to enable children and visitors with literacy and learning impairments to access the park and its features.
All of the attractions within the play park are accompanied by a symbol supported sign post. New and bespoke symbols were designed to ensure that the information represented, completely matched the activity or equipment it was depicting.
The gates and play area itself are all signposted with Widgit Symbol support, ensuring that all of the information available is also accessible to the widest possible audience.
Accompanying the Playpark and its signage is a set of Widgit Symbol activities to be used before or after a visit to the park. The activities encourage choices, decision making and discussion. They also encourage interaction, by allowing the visitor with literacy and communication impairments to quickly and easily share their thoughts about the park and it's activities.


" I think one of the most exciting and innovative parts of this project is the creation of the symbol/tactile signs for which I am indebted to Cate at Widgit . With great flair, she designed a symbol to go with each item of equipment and they are excellent. These symbols are such an asset to the non-verbal children who use the playpark and help them with their communication. Thank you Cate and Widgit!"
Miriam Guard
Project Leader
The Playpark
www.theplaypark.co.uk

Next Success Story - Boanerges Deaf Initiative