You are here:
Building independence for children at Claverdon Nursery
Building independence for children at Claverdon Nursery
The nursery recently switched to Widgit's InPrint 3 software and has found it quick and easy to use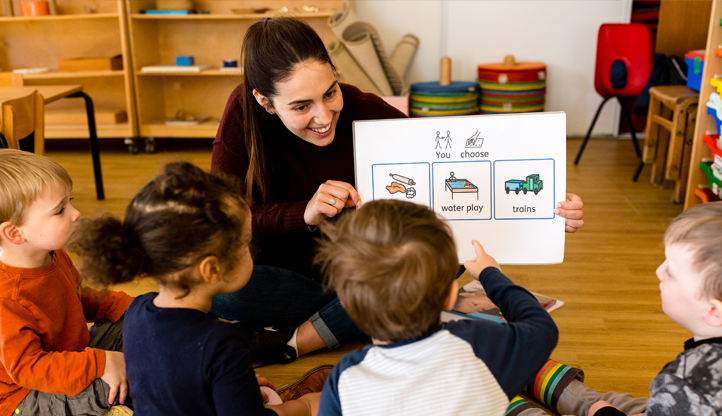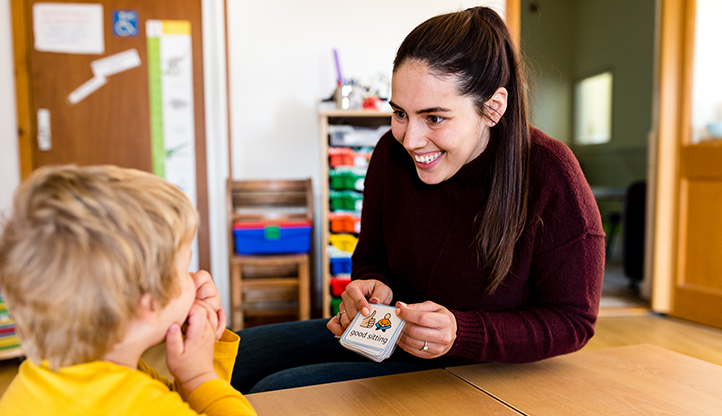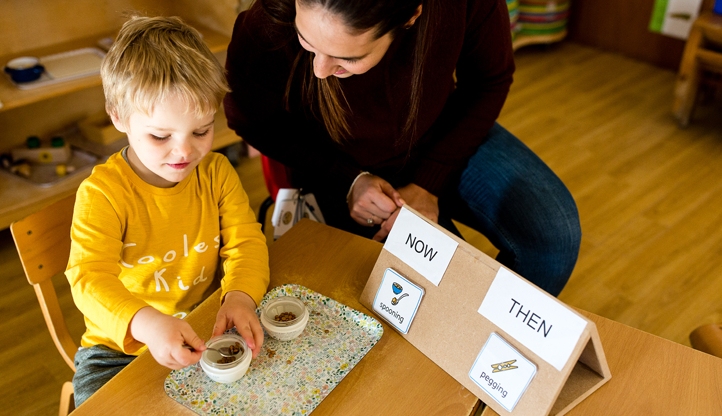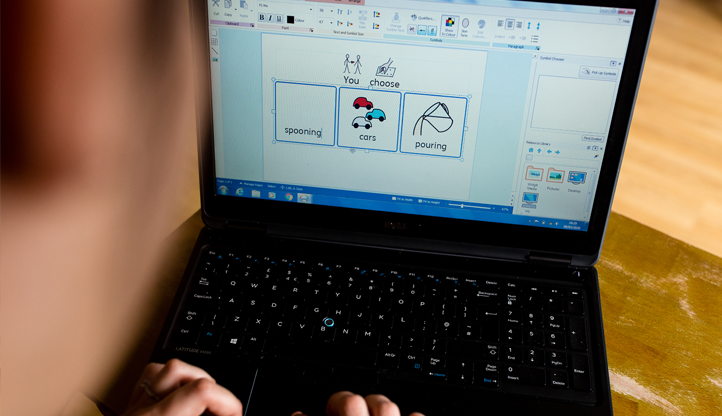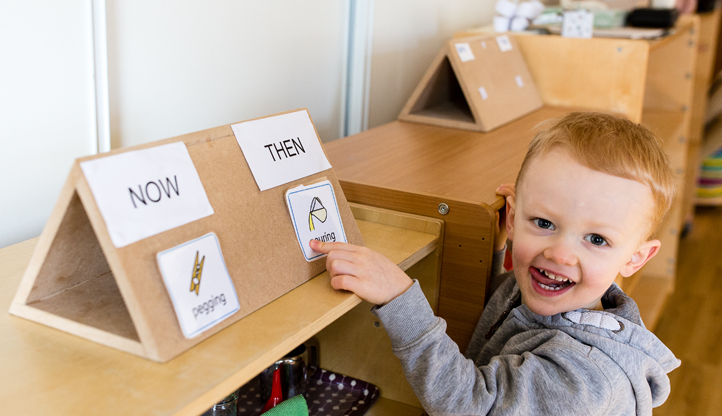 Claverdon Village Nursery in Warwickshire is a daycare provider with 72 childcare places for children aged 0-4 years. The nursery was rated Good by Ofsted and aspires to provide a safe, loving, caring and stimulating environment, where they nurture each child, respecting their individual needs and empowering them to achieve their full potential…
The nursery recently switched to using Widgit's InPrint 3 software and has found it quick and easy to use. SENCO and senior deputy manager, Corinna, says it is really simple to create a whole range of symbol labelling, visual timetables, behavioural support and educational materials: "It is simple and fast which is critical - as we are quite often overloaded with paperwork."
As part of the nursery's free flow approach, Corrina has been using Widgit Symbols at key points in its environment, including labels on drawers and communication cards for the staff to wear on stretchy lanyards. Often these are used alongside other visuals, such as photographs.
Corrina commented: "Once you start using symbols, you have to invest a bit of time and effort, but you quickly start to see the benefits that Symbols have on children. This encourages the staff team to use them more, so that Symbols quickly become a habit – making the initial effort more than worth it.

Our 'now and then' cards have helped children who get stuck, to self-guide, making them more independent and removing the need for staff intervention. The office and admin staff are very hands-on and understanding how symbols are used at a practical level is important in developing our use of Symbols."
Making sure that the choice of symbol or picture gets across the right message, is a key consideration for Corrina. For example, she chose the 'egg' shaped head Symbols when putting together 'feeling' communication cards. However she also recognises that some children with specific communication needs may need a more tailored approach.
The multiple choices for some symbols and the ability to rename a symbol, together with the ability to add your own photographs, allows Corrina to choose and adapt the correct symbol and tailor the resources made for every scenario, which provides infinite possibilities.


Next Success Story - Increasing access to Welsh well-being services