You are here:
Teaching English in Spain
Teaching English in Spain
Using InPrint 3 to break the language barrier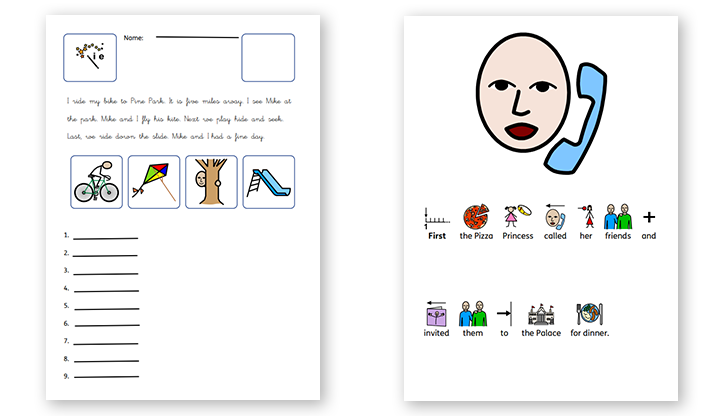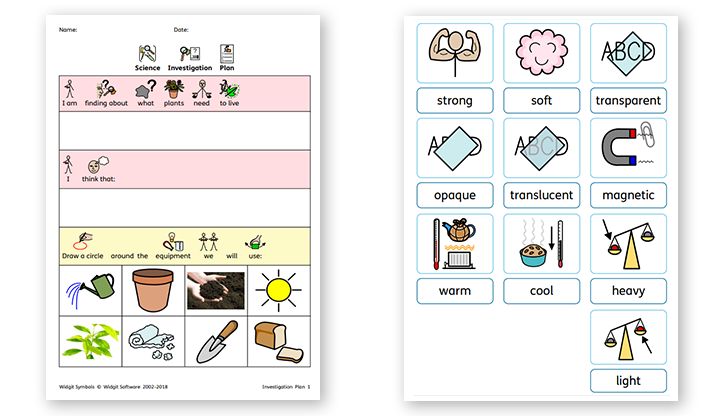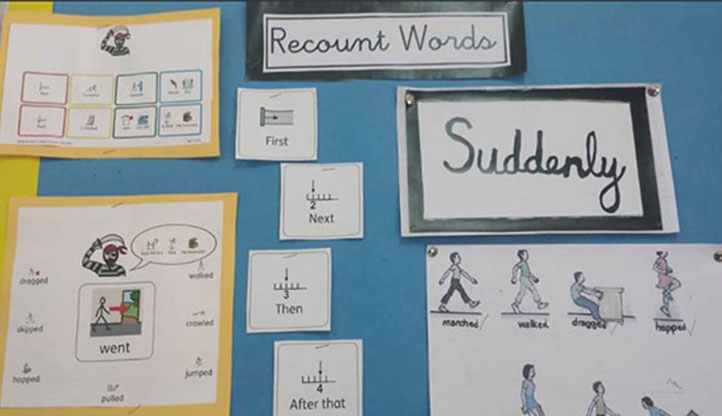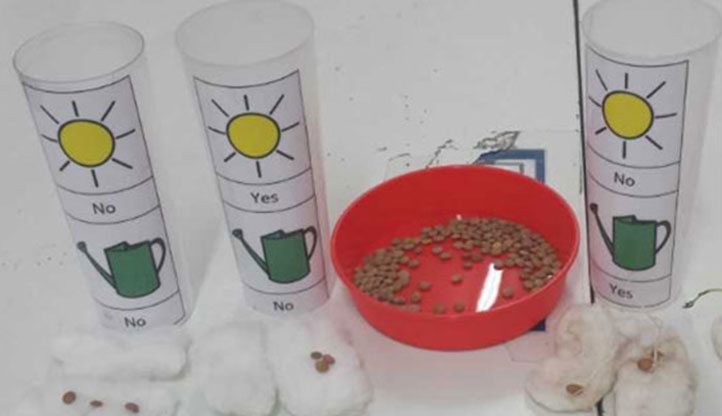 An English teacher in Spain recounts their use of InPrint 3 to break down the language barrier and make various resources to help with the learning of English by foreign students at the same time as having communication issues between themselves...
During the summer of 2017 I was offered a job teaching Year 2 in a school in Spain. The school follows the British Curriculum and I was excited by the opportunity.
All the children in my class were native Spanish speakers and although the school encouraged speaking in English, the children naturally reverted to Spanish whenever they couldn´t express themselves in English.
It was heart breaking to see children struggling with understanding, communication and feeling lost in a new school. These children would tear up with frustration and try to avoid eye contact with me. I knew I needed to do something different.
InPrint 3 allowed me to demonstrate how children could put simple words together to make sentences and make associations with (what must have seemed like) alien sounds almost immediately and feel part of the class. Making sound specific resources in InPrint 3 was simple and effective.
After using flashcards and then the simple story templates consistently, all the children were able to independently write their own fantasy story. The stories were good, they had adjectives, verbs, recount words, nouns and punctuation! I could finally see progress. InPrint 3 has without doubt helped me as a teacher to find an efficient way to not only teach all but reach all.
The speed that you can create what you need in InPrint 3 is for me the most valuable thing. Being able to edit and adjust resources quickly with specific learners in mind really made a difference.
I used InPrint 3 to make seating plans, behaviour management resources and checklists for my own classroom management. I often used these documents to explain things to my Spanish speaking colleagues. It also came in extremely handy for displays, teaching children recount words and roleplay activities.


InPrint 3 was also invaluable when it came to teaching children scientific vocabulary for materials and their properties as well as making labels for our seed experiment and writing up results. Being able to choose from a meaningful set of symbols was particularly useful with my EAL learners as they were quickly able to make connections and commit complex words that they don't use every day to memory.
The teachers are using the resources, made using InPrint, in every grade, throughout the school to support the children's language development, understanding and reading.
The flexibility of the programme means the symbols and pictures can be tailor made for their community, reflecting the life and the culture as they know it.
The initial project started with over 1,000 common words – I have now been able to expand it to topics in Maths and Science, early reading activities, story packs and a range of educational games to support their learning.
For the future I would like to purchase InPrint for the teachers at Boanerges Deaf Initiative and have the opportunity to visit the school and train the staff so they can become self-sufficient. Before this can happen, they need the funding for a computer and printer, but where resources are so limited, staff have to prioritise food, clothes and medicines and work with the limited teaching resources available.
For the moment, the children have a community in which to feel valued and safe, learn to communicate and the opportunity to an education otherwise barred from them.
InPrint 3 was particularly useful when making differentiated resources in topic lessons.
I was conscious that in a written test, children may not be able to comprehend what questions were asking them and then respond if they didn´t have the appropriate vocabulary needed. I didn´t want this to stop children with lower levels of English reaching their potential and showing off their knowledge in topic.
Using and adapting the ready-made science templates in the resources section of InPrint 3 saved me from a massive headache.
I cannot speak highly enough of this product. If you´ve got the budget to buy one resource this year buy InPrint 3. Believe me, it will save you precious time and your sanity.
Laura Blake,
Year 2 Teacher
Next Success Story - Scout Association using Symbols