You are here:
Street Signs in Surrey
Street Signs in Surrey
Symbols included on Surrey County Council's Street and Building Signs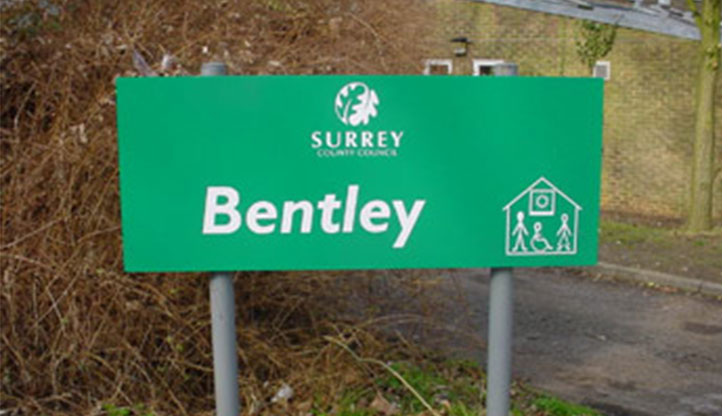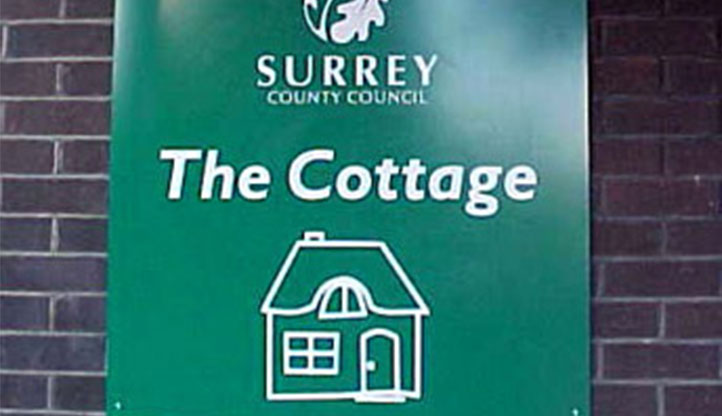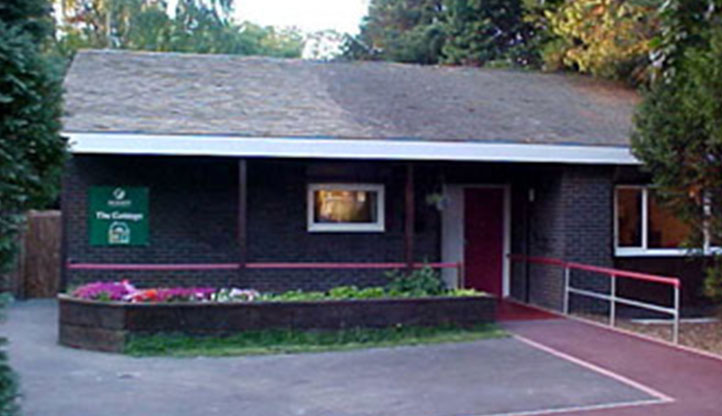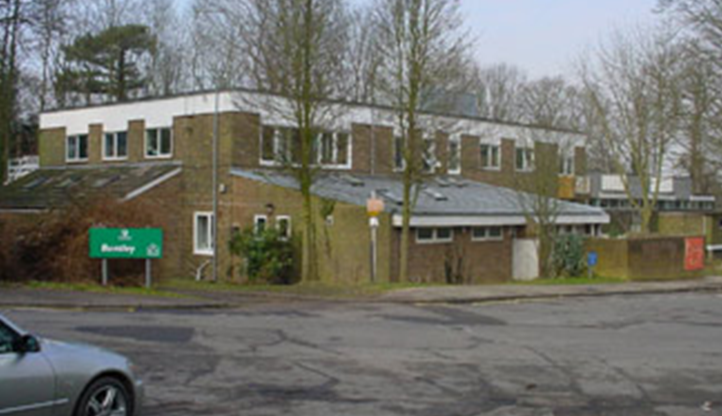 Claire Richards from Surrey County Council was responsible for a project to create a suitable environment for people with downs syndrome and dementia, looking at many design features to make the space as accessible as possible...
Claire and a number of service users were looking at equality of access issues across all of Surrey's provider services - day services, residential services, care management offices etc. She says
"Although we found lots of ramps and hand rails on our travels, accessible written information was decidedly lacking - often starting with the sign on the front door!"
So it was decide that they needed to include symbols on the new signage for the Cottage. Surrey County Council have extremely strict corporate guidelines as to what appears on their signs - lettering, layout, colour and logos - all signs must only have the Surrey oak leaves and approved wording only.
After much negotiation it was agreed symbols could be added. The choice of the 'cottage' symbol was easy, as it had been used throughout the planning phase appearing on all documents, file binders, news sheets and therefore was familiar to everyone. The day service sign was more problematic - They required a more diverse sign than the 'day centre' symbol, and something a little less complicated - so Widgit combed 'integrated' / 'group house' / 'day centre' and came up with something that worked well for the services. Claire says

"Service Users were asked what the resulting symbol represented and they clearly understood it's meaning, agreeing that it should be added to the existing sign. The symbol on this sign is perhaps not as large or dominant as we would have wished - but hey - I recognise we managed to convince a huge corporate entity to change policies that have been in effect for years!"
Next Success Story - Sherborne @ Sunfield Symbols