You are here:
British Red Cross Symbol Communication Book
British Red Cross - Symbol Communication Book
In an emergency, when language is a barrier
- the British Red Cross and Widgit offer a solution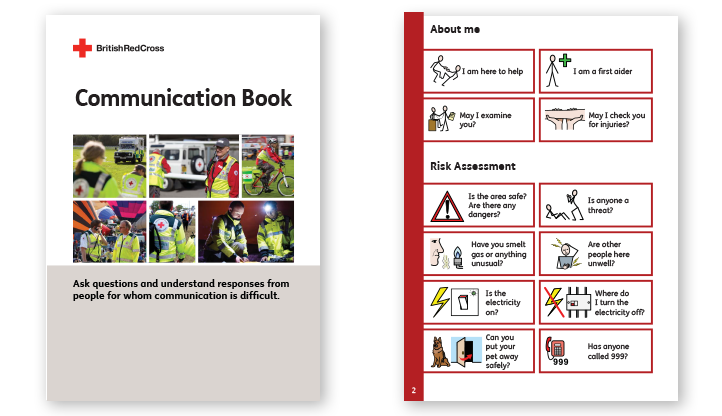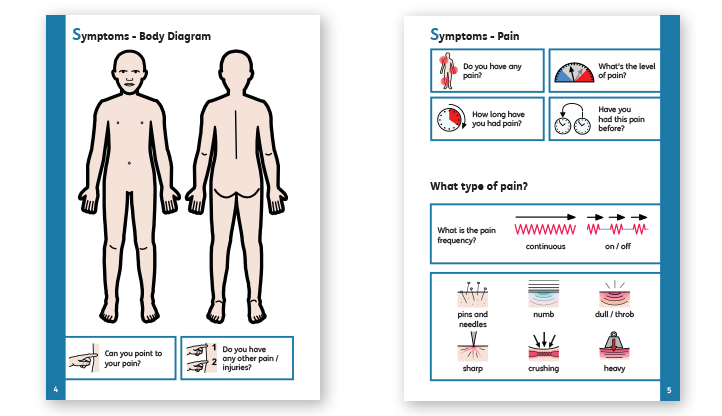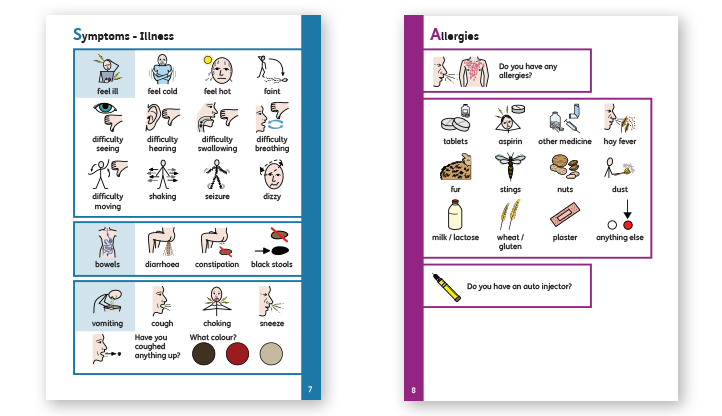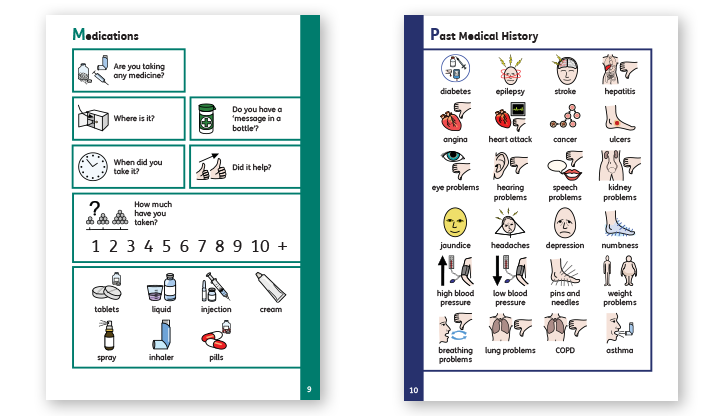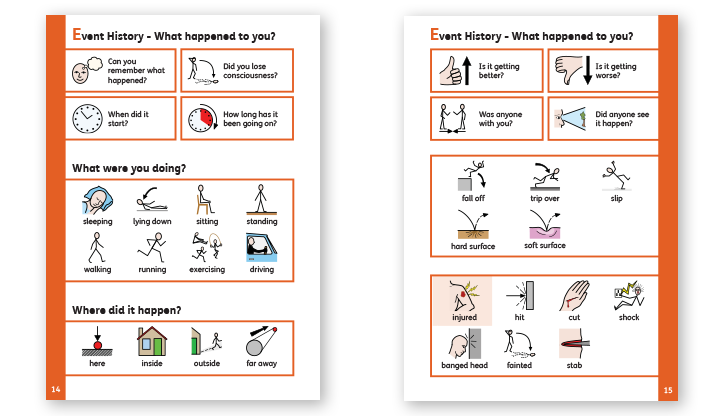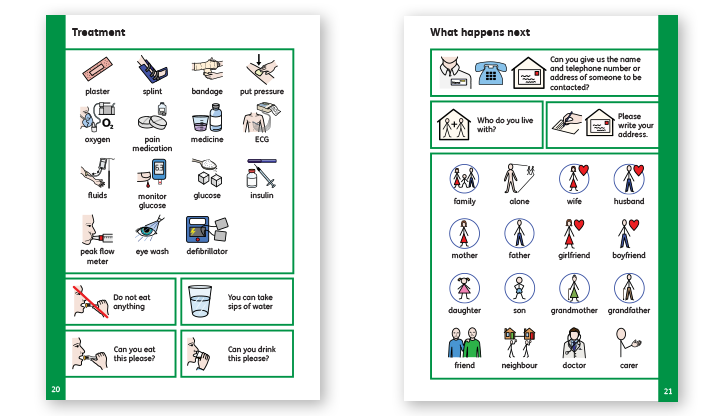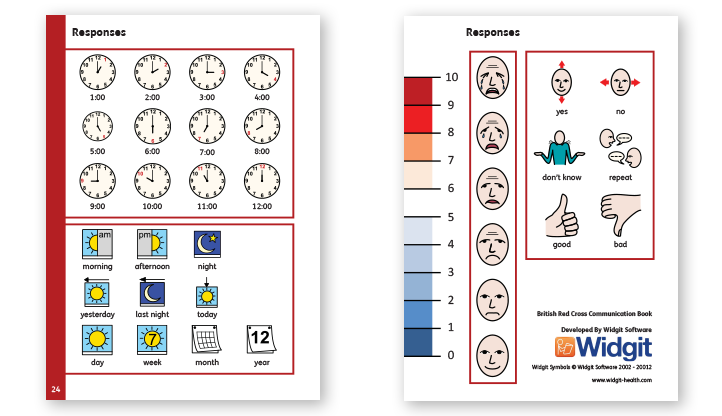 The British Red Cross and Widgit Software have worked together to produce a Communication Book which will be in every single Red Cross ambulance in the UK...
The book uses Widgit's world famous symbols to help the men and women who respond to emergencies to communicate with people with learning disabilities and those who do not speak English. It will also be of great benefit when dealing with patients who cannot speak or hear because of a condition such as a head injury or stroke. There are 2.1 million people in Great Britain registered with a communication disability and 1.9 million people have issues with memory, concentration or have a learning disability.


Rob Nichols is a senior volunteer at the Red Cross. In his day job he is a web developer working with Widgit. He knew that symbols could make a real difference to the level of service that first responders could offer to clients. He talked to managers at Widgit and at the British Red Cross and they were just as excited by the possibilities.
Widgit had already developed health resources covering a range of topics including day surgery and diabetes. These were being used in hospitals and out patient clinics. Cate Rae, Director, Widgit Software said,

"The British Red Cross are leading the way in providing communication support for patients. Feedback through The British Red Cross will enable us to develop and improve essential resources."
Richard Hankins, Head of Event First Aid and Ambulance Operations, at the British Red Cross said,
"In ambulance services you do not know what the need of your next client will be. So, we have to make arrangements for a wide range of needs. This excellent resources means we can engage widely with patients and provide excellent care regardless of communication difficulties."
The British Red Cross Communication Book mirrors the process most responders work through from first contact through diagnosis to initial treatment. It will help the professionals to gather information about symptoms and pain levels which will help with diagnosis and could save lives. Richard Hankins thinks the book will make volunteers more confident and help them to reassure clients,
"It is essential that our volunteers can engage in the best way possible with those beneficiaries who are hardest to care for and are most vulnerable. The Communication Book is a key component of our toolkit."
Next Success Story - A charity working in a day centre in Moldova using symbols