You are here:
Amman Care Homes
Amman Cares about Symbols
Easy read care guide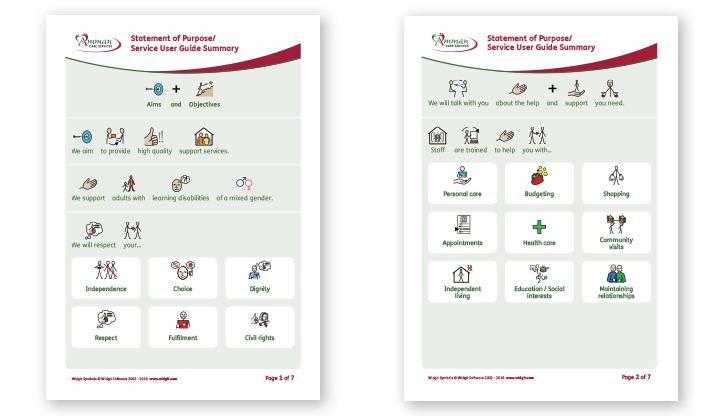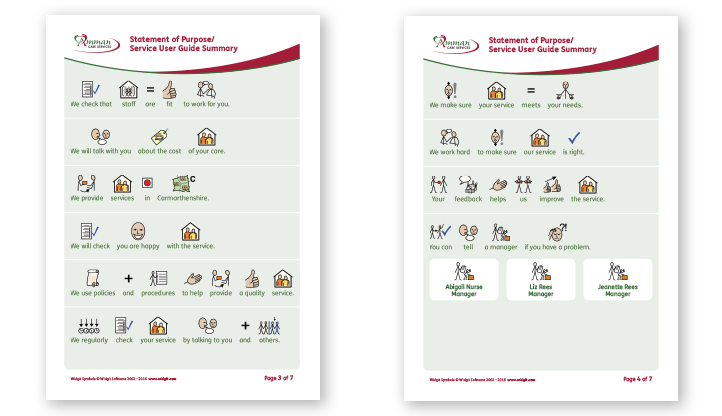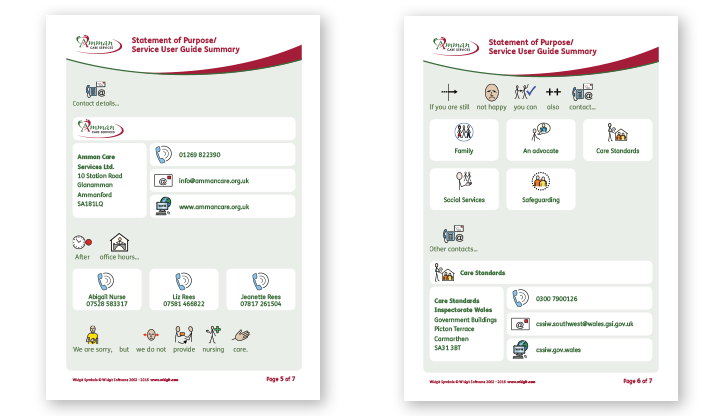 We had heard about Widgit symbols and wanted to create an "easy read" version of our care guide for use throughout our homes...
We contacted the Widgit design studio as we had challenges ensuring that our service users were able to engage with and understand the care guide used in our care homes.
The experience of working with Widgit was excellent; they were able to design a new version of the care guide in different symbol formats, as well as providing a licensing fee so we can use these throughout our different sites.  The Widgit design team supported us throughout the process, communicating any changes effectively to produce a wonderful result!


We would have no hesitation in recommending Widgit as a service to solve communication issues and we were so impressed, we have gone back for a second commissioned project!
Abigail Nurse
Carer
Amman Care Homes
Next Success Story - Brooke School Signage