Exmoor Zoo
Creating accessible, symbol-supported information and materials for visitors to the zoo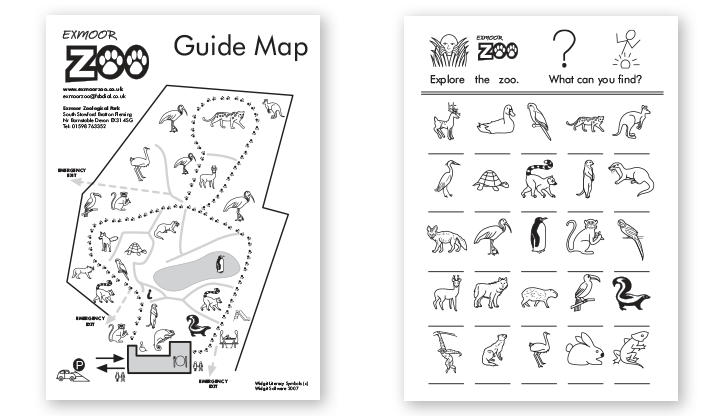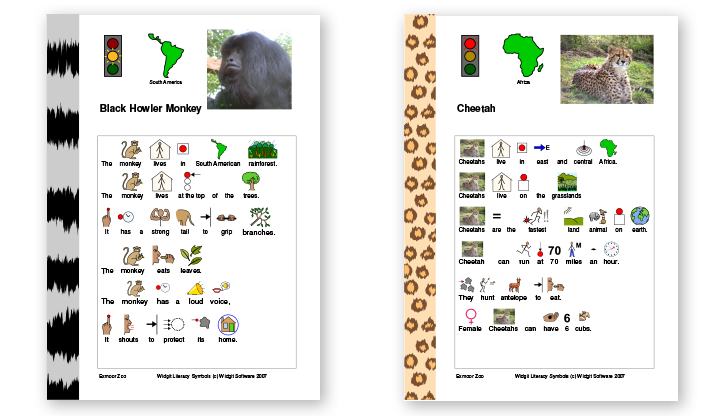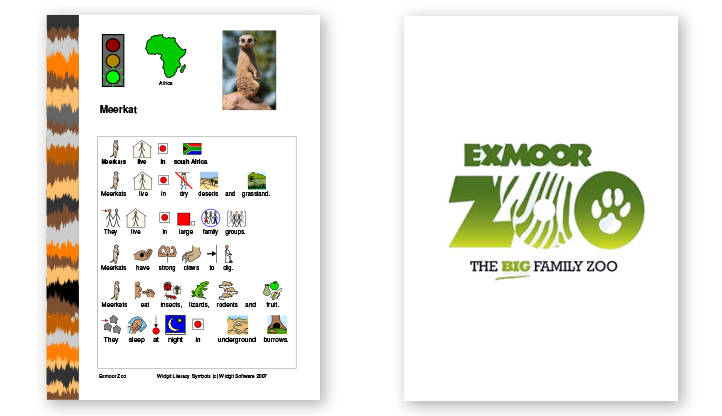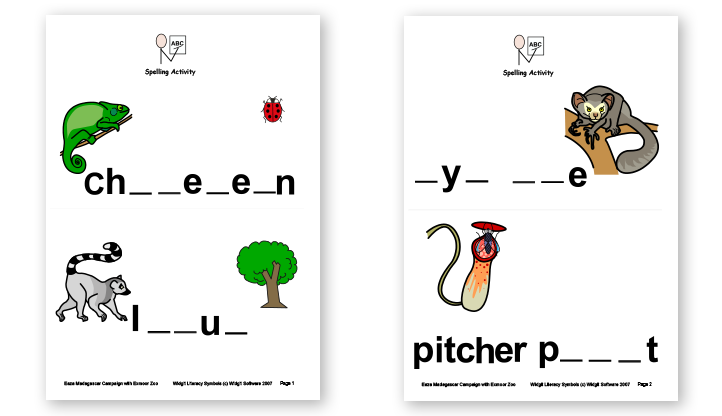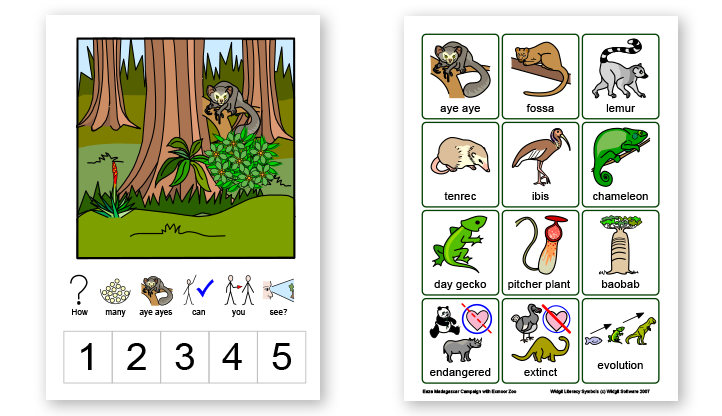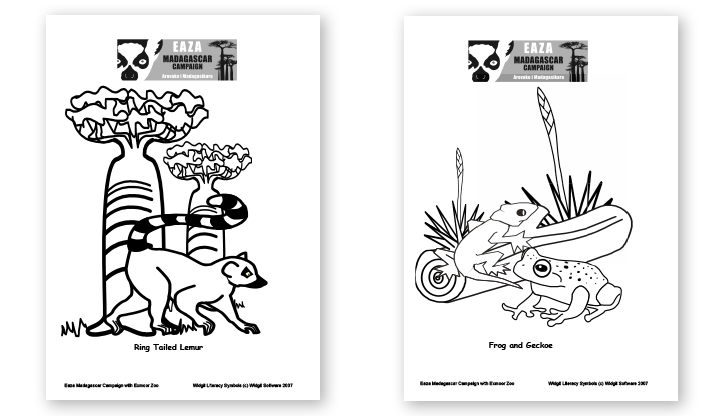 Exmoor Zoo in North Devon is a friendly, family zoo in North Devon, and is home to a variety of animals, including cheetahs, maned wolves and even the 'Exmoor Beast'! The zoo has a strong focus on education, and wants its wide range of visitors to be able to learn as much as they can about the zoo's animals, and the environment, during their visit...
In order to ensure that all their visitors could get as much as possible from their visit, including those who may have difficulty understanding written information, Exmoor Zoo sought Widgit's help in making the information displayed around the zoo and their handouts and learning materials more accessible.
Making the zoo map accessible to all
Exmoor Zoo had produced a guide map which gave visitors a plan of the zoo to follow during their visit. This original map used numbers and text to highlight the different areas and attractions around the zoo.
In order ensure that this map could be accessed and understood by all of the zoo's visitors, Widgit created a simplified, more accessible version. This involved replacing the numbers and text on the original map with clear, simple images, which represented the same information. This simplified version removed the need for visitors to rely upon the text in order to understand the map and find their way around the zoo.


EAZA's Madagascar Campaign
In support of the theme of one of the annual campaigns being run by the European Association of Zoos and Aquaria (EAZA), Widgit worked with Exmoor Zoo to produce a range of worksheets and activities relating to Madagascar.
These activities are available as one of the pre-made work packs which can be downloaded from the zoo's website, and then used by schools or educational groups to support their visit to the zoo. The visual support of Widgit Symbols ensures that learners of all levels of reading ability are able to participate in learning and activities relating to the zoo and get the most out of their visit.
The Madagascar resources can also be downloaded from Widgit's website and used as a valuable inclusive teaching and learning resource in schools, the community or at home!
"Our education team came across Widgit by accident when visiting a school that used the resource. We realised instantly what an excellent aid to Widgit Symbols were to inclusivity and accessibility.

"The team at Widgit helped with advice, suggestions and even designed symbols for animals and concepts they had not come across before.Nothing was too much trouble, and the support we had from everyone was incredible. It was made a tremendous difference to the zoo.

"A whole range of people now have access to information about our animals and work which, without the support of Widgit Symbols, wouldn't have been possible. If you aren't using Widgit Symbols, do so."
Steve Eddy - Education Officer, Exmoor Zoo