You are here:
InPrint 2 Resources
Widgit Go
---
Common Questions

My speech engine pronounces some words incorrectly
Widgit Go will use the default speech engine of your device for the Text-to-Speech feature. Some speech engines can struggle with the pronunciation of certain words which can make them sound strange when spoken.
---

Solution 1 - Manually Change The Pronunciation of Words in Your Activity
Widgit Go has a feature which will allow you to specify the audio feedback given when an activity button is pressed. This feature can be used to change the pronunciation of words your speech engine is struggling with.
In the example below our speech engine is having trouble with the pronunciation of the word "Lego". To manually change the way the word is spoken: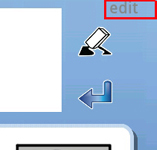 1: Click on "Edit" in the top right corner of the environment to move into edit mode.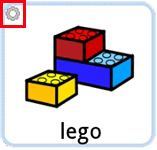 2: When you are in edit mode, you will see the small edit icon for each Grid icon on the
Shelf. Clicking on this will allow you to edit certain features of the cell including the audio feedback.
3: Click the "Speak This" button and enter your custom text i.e. the way you would like the speech engine to pronounce the word. You can use the "Listen" button to test the new pronunciation.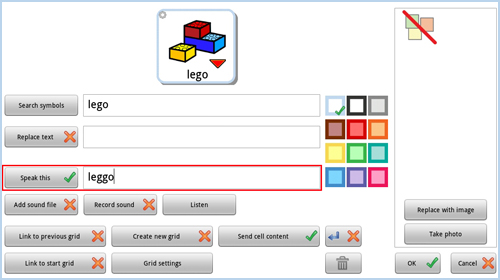 Once you are finished click "OK" to save the changes.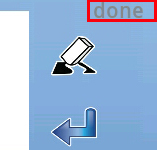 4: Click on "Done" in the top right corner of the environment to move back into play mode.
---

Solution 2 - Try another Voice
For Android there are a wide variety of high quality speech engines available to download from the Google Play store.
More information on Android voices
For iTunes, you can purchase more Acapela voices form within the app.
More information on iPad voices