You are here:
ICE Communication Cards
ICE Communication Cards
In Case of Emergency, communication and safeguarding tool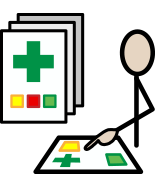 The ICE cards contain information about your contacts, medical needs and a easy to use communication sheets for any emergency. An ICE Card is something you should carry in your wallet everywhere you go.
Buy Now
Who's it for?
It is recommended that everyone carries an ICE card: they save time and save lives in medical emergencies.
The symbol communication sheet gives a quick visual tool that can be used by anyone to clarify understanding.
If a person cannot hear or speak as a result of an accident then symbols are a very effective tool to aid communication.
For people travelling in a foreign country, symbols can aid communication with people who speak another language.
Symbols are a common information tool used by people with a learning impairment or a communication challenge, for example Autism, Down's Syndrome or Dyslexia
The elderly are particularly vulnerable as they may depend more on medication and suffer injuries more easily.
People with dementia may find it easier to use symbols when communicating in a emergency situation.
People suffering a stroke may slur their speech and find it difficult to find words or understand speech.
Everyone needs an ICE Communication Card, because you should be prepared for any emergency situation and it might save your life.
There are 2.1 million people in Great Britain registered with a Communication Disability

and 1.9 million people registered with a Memory, Concentration or Learning Disability.
Office for Disability Issues,
HM Government
Disability facts and figures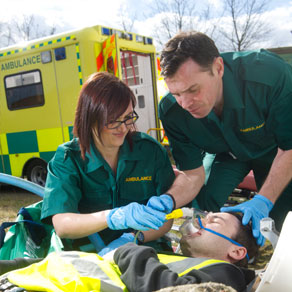 Ways to Buy
Postage & packaging costs per order:
United Kingdom - Free
Europe (outside of UK) - £25.00
Rest of world - £35.00
All prices are quoted ex VAT
Order Online:
Select 'Add to basket'
Order By Phone:
01926 333 680
Order By Email:
info@widgit.com
Order By Post To:
Widgit Software,
1st Floor, Bishops House
Artemis Drive
Tachbrook Park
Warwick
CV34 6UD
United Kingdom