You are here:
Widgit Health Symbols
Widgit Health Symbols
A collection of symbols specifically designed for use in healthcare settings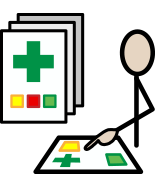 Widgit Health Symbols is an add-on for Widgit Online, InPrint 3, and SymWriter. Widgit Health Symbols contain new specific medical symbols as well as pre-made resources including glossaries, flashcards and a pain chart.
Buy Now

The Project
This project was developed by Widgit Software in partnership with medical professionals.
Special thanks to South Warwickshire NHS Foundation Trust, Warwickshire Integrated Disability Service, Leeds Community Healthcare NHS Trust and Sheffield Teaching Hospital NHS Foundation Trust.
The aim of the project was to develop symbols to enhance understanding in healthcare settings for children, patients with learning difficulties or autism, and people who have English as an additional language.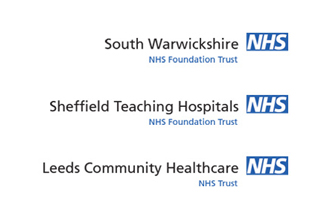 Contents
Widgit Health Symbols contain new specific medical symbols as well as pre-made resources including glossaries, flashcards and a pain chart.
This pack contains 600 Widgit Symbols specifically designed for use in healthcare settings. This complements the extensive general health vocabulary in the Widgit Symbol Set.
The resources within this pack contain 1,350 health symbols and 190 psychiatry symbols.
The Widgit Symbol Set consists of over 20,000 symbols that are included with Widgit software programs (e.g. InPrint, Widgit Online).
Glossary
The glossary can be used as a visual reference guide for the Widgit Health Vocabulary. It may be helpful in searching for the correct symbol to include in your own documents. There is a separate glossary for the psychiatry vocabulary.

Flashcards
The Widgit Health vocabulary are provided as editable flashcards. These can be used in variety of settings.

Pain Chart
The Pain Chart can be used to help patients express a level of pain when finding it difficult to explain in words.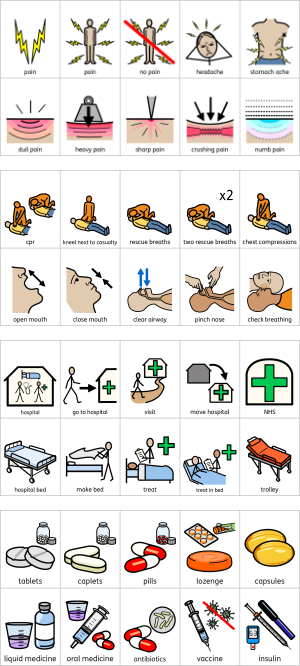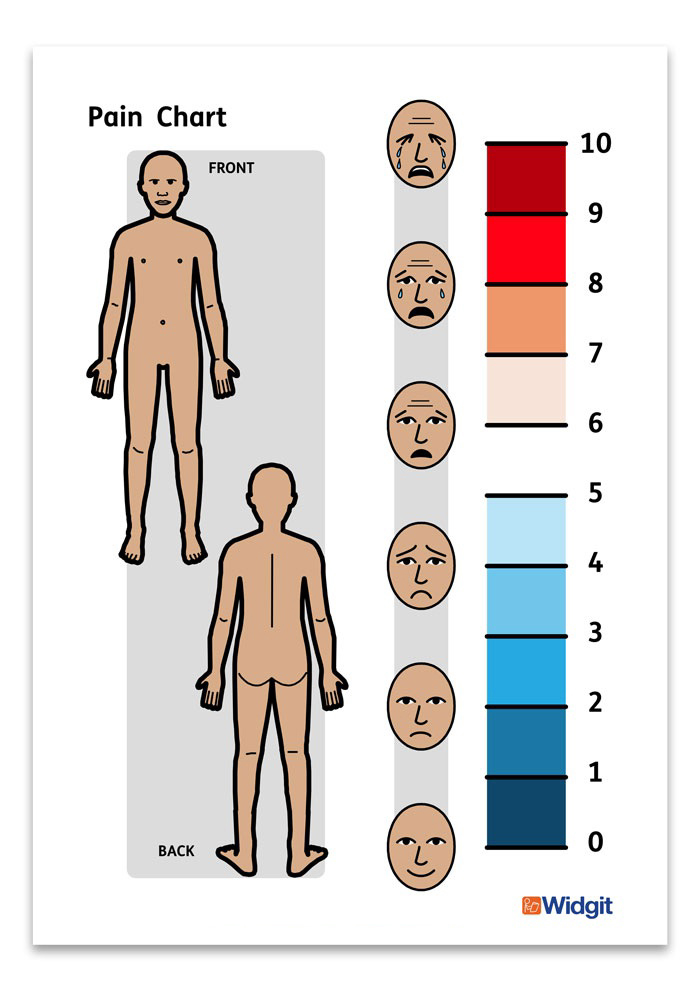 Symbols
Medical
General Vocabulary
Responses and Waiting, Time and Date, People, Hygiene and Protection, Food, Emotions
Body and Organs
Body Parts, Organs
Health Issues
Health, Pain and Numbness, Injury, Ilness and Allergy, Heart and Lung, Conditions and Medical Problems, Skin, Digestive System, Hands and Feet, Eyes, Sleep
First Aid
First Aid, Recovery Position, CPR
Hospital
In Hospital, Documetns, Medical Professionals, Places
Assessment
General Assessment, Specific Assessment
Treatment and Aids
Medication, About Medicine, General Treatment, Specific Treatment, Aids and Mobility
X-Ray
X-Rays and Casts
Dental
Teeth, Mouth and Dentistry, Dental X-Ray
Tracheostomy
Tracheostomy and Stoma
Babies and Family Planning
Puberty and Menstration, Sexual Health, Genitalia and Sex Organs, Contraception, Pregnancy and Birth, Babies, Baby's Health
Substance Misuse
Drug Types, Alcohol, Substance Misuse
Psychiatry
Relationships and Problems
Behaviour
Thoughts and Compulsions
Thoughts, Passivity Insertion and Withdrawal, Anxiety, Compulsions
Mood
Depression, Hypomania
Risk Assessment and Self Harm
Abuse Risk Assessment, Suicide and Self Harm
Hallucinations
Visual Hallucinations, Auditory Hallucinations, Perceptual Disorders, Delusions
Law
Ways to Buy
Included with
The Widgit Health Symbols are included with InPrint and Widgit Online subscription tiers of Basic, Standard, Pro, Plus and Site.
It is available to purchase as an add-on for Home users and non-subscription InPrint users.
Add-on
Price
Widgit Health Symbols
£110
Add to Basket
Upgrade from Widgit Health 2013
(Non-subscription users only)
£25
Contact our Sales team

All prices are quoted ex VAT

* Widgit Health Symbols is a cross-product add-on. You do not need to purchase Widgit Health Symbols for multiple products. If you have already purchased Widgit Health Symbols and would like to use them in another Widgit product, please contact our Sales team.
Order Online:
Select 'Add to Basket'
Order By Phone:
01926 333 680
Order By Email:
info@widgit.com