You are here:
Symbol-Sentences
Symbol-Sentences
iPad app to support simple sentence building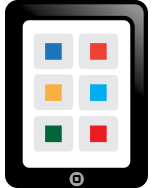 One of a set of resources from Widgit using symbols to assist in language and story development.


Visit AppStore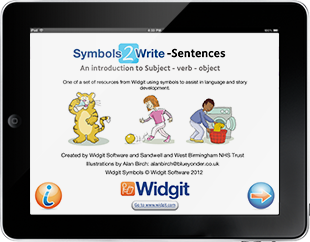 Symbol-Sentences is an app that supports simple sentence building for students with early language abilities. Through a variety of activities, it supports the introduction of subject, verb, object with a widely used colour coding system. These activities are ideal for home, classroom and therapy use. They have been developed in conjunction with education and speech and language professionals
Featuring Widgit symbols, engaging illustrations and clear recorded speech, Symbol-Sentences gives the student the support they need to understand and use the basic elements of language. The recorded speech gives natural intonations and tone with positive reinforcements to guide the user through the activities.

There are two levels of activities.
Level 1 introduces the core elements of simple sentences; subject, verb and object.
Level 2 then builds on their understanding to construct simple sentences within a structured environment.
Students are rewarded with animations throughout the activities. There is a printable certificate for every student once they have completed an activity.
£5.99


Teachers Guide to Symbols2Write Series

Teachers Guide to Symbol-Sentences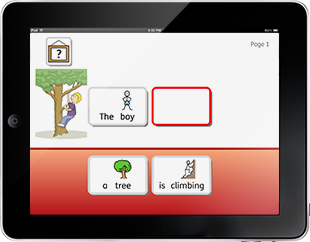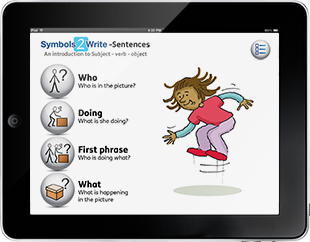 Activities in the App
Who is in the Picture?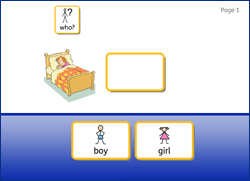 What is he Doing?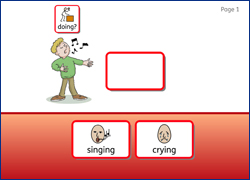 First Phrase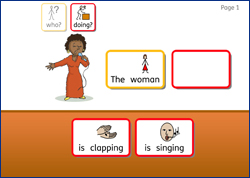 What? - Introducing Objects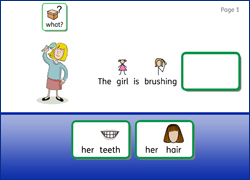 Sentence Level 1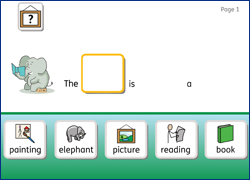 Sentence Level 2
Acknowledgments
These resources were developed in partnership with Sandwell and West Birmingham NHS Trust.
Illustrations by Alan Birch, alanbirch@blueyonder.co.uk