Read&Write from Texthelp
Literacy support software with Widgit Symbols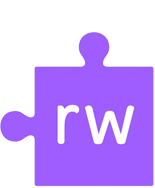 Read&Write lets everyone read, write and express themselves more confidently. The easy-to-use toolbar makes documents, files and web pages more accessible.
www.texthelp.com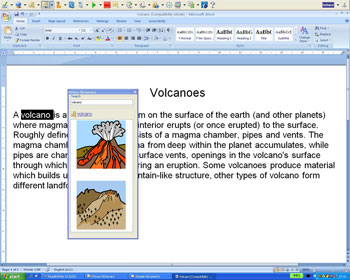 Read&Write is an easy to use toolbar from Texthelp, which 'floats' on top of any open computer program, offering on-demand support to learners of all ages who require extra assistance when reading or composing text.
It provides varied support for struggling readers and writers - for example, those with literacy difficulties, learning impairments such as dyslexia, mild visual impairments and those for whom English is an Additional Language (EAL).
Read&Write's features offer support to struggling readers in a range of ways, including visual and aural support, to help develop their literacy skills and enjoy greater independence by encouraging independent and inclusive learning.
The software works discreetly with all mainstream Windows applications, such as Microsoft Word, giving users the opportunity to work in an inclusive manner, alongside their peers and colleagues who do not require this support.

Widgit Symbols in the Read&Write Picture Dictionary
This latest version of Read&Write has the exciting new feature of a Picture Dictionary, which uses Widgit Symbols to give learners visual support for any words they are unsure of when reading text.
With the Picture Dictionary feature, a Read&Write user can highlight a word within the text to see a Widgit Symbol illustrating the word's meaning.

Widgit Symbols in the Read&Write Vocabulary Tool
The Vocabulary Tool in Read&Write is a fantastic way to help students to learn any words they were unsure of, or unfamiliar with, when reading text. The tool allows you to highlight any difficult words within the text, and then simply click to automatically create a vocabulary list in Microsoft Word, displaying a written definition of the word and the relevant Widgit Symbol to illustrate the word's meaning. Any relevant notes can then be added to the list, and the student can take it away as a guide to support them in learning these words and expanding their vocabulary.

Read&Write Features:
Read&Write has a range of features which improve comprehension levels and access to the curriculum for struggling readers:
Picture Dictionary - using Widgit Symbols
Spelling support
A talking dictionary
Word prediction
Verb checker – identifies correct verb conjugations
Vocabulary Tool – helps expand vocabulary
Study skills
Screen masking
A translator tool
A fact-mapper that enables users to produce a visual representation of ideas.
For more information on Read&Write, please visit www.texthelp.com