Read&Write from Texthelp
Literacy support software with Widgit Symbols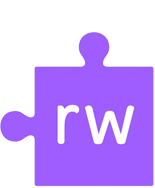 Read&Write is a literacy support tool that offers help with everyday tasks like reading text out loud, understanding unfamiliar words, researching assignments and proofing written work.
https://text.help/widgit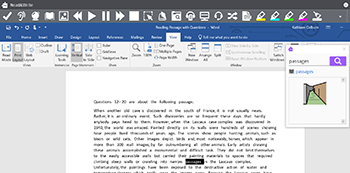 Wonderfully intuitive and easy-to-use, Read&Write provides personalized support to make documents, web pages and common file types, including Google Docs, Word Docs, PDFs and ePubs, more accessible. It's designed to help everyone engage with digital content in a way that suits his/her abilities and learning styles.
Read&Write offers a range of powerful support tools to help you gain confidence with reading, writing, studying and research, including: text-to-speech, text and picture dictionaries, speech-to-text, word prediction, collect highlights, simplify and summarize text on web pages.

Widgit Symbols in Read&Write's Picture Dictionary
Read&Write's Picture Dictionary uses Widgit Symbols to give learners visual representations of any words they are unsure of.
With the Picture Dictionary feature, a Read&Write user can highlight a word to see a Widgit Symbol showing the word's meaning. This, in turn, helps with reading comprehension.

Widgit Symbols in Read&Write's Vocabulary List Feature
The Vocabulary List tool in Read&Write is a fantastic way to help students learn more about new words.
With this tool, students can highlight words within a text to automatically create a vocabulary list in Microsoft Word or Google Docs. The new vocabulary list will display a written definition of the word, as well as the relevant Widgit Symbol. Notes can then be added into the list and students can use it as a guide to expanding their vocabulary.

Read&Write Features
Read&Write's powerful support toolbar helps students gain confidence with reading, writing, studying and research, through these features, and more:
Picture Dictionary - using Widgit Symbols
Vocabulary List - creates vocabulary lists (including Widgit Symbols)
Text-to-speech - reads words or entire passages aloud
Text Dictionary - provides definitions to help with word comprehension
Check It – reviews writing for incorrect grammar, spelling and more
Audio Maker - converts selected text into audio
Talk&Type - turns spoken word into text
For more information on Read&Write, please visit https://text.help/widgit