You are here:
Washing Your Hands
Washing Your Hands
Symbol-supported information and display posters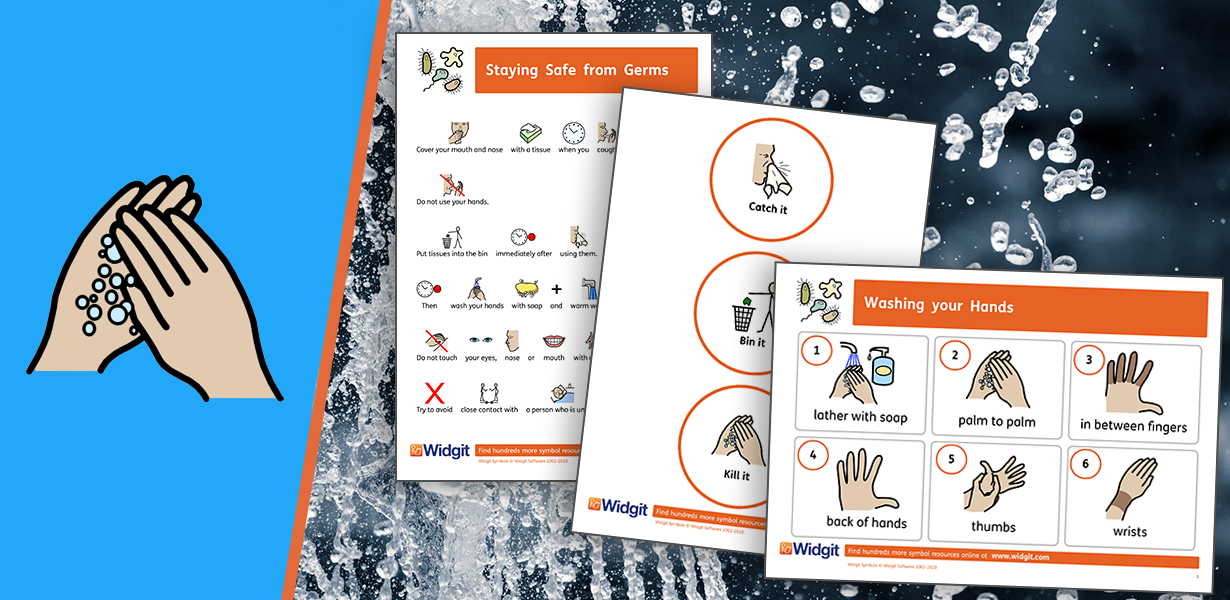 These easy-to-follow symbol-supported information sheets and posters can be used to start conversations with children about hand washing and personal hygiene.
---
Download
Washing Your Hands

PDF
Free
Hear More From Widgit
If you like this resource and want us to keep you updated on new resources, our software titles or symbols in general, add your email address and we'll keep you in the loop.
Create visual, communication and learning supports in your web browser using over 18,000 Widgit Symbols and 100's of easy-to-use templates. No payment information is required for the trial.