You are here:
Countess Wear Community School
Countess Wear Community School
Widgit Symbols making an impact across
the primary curriculum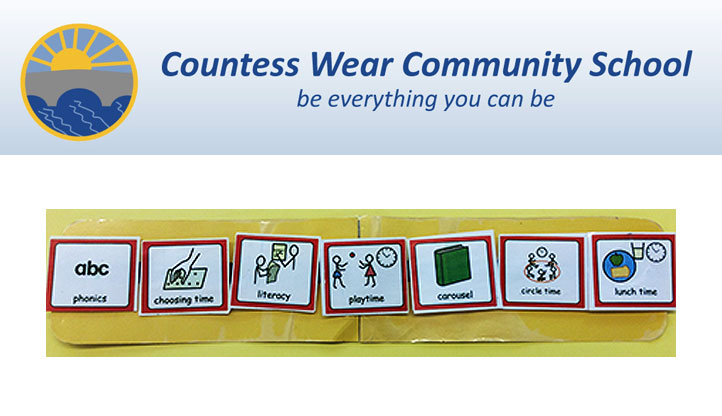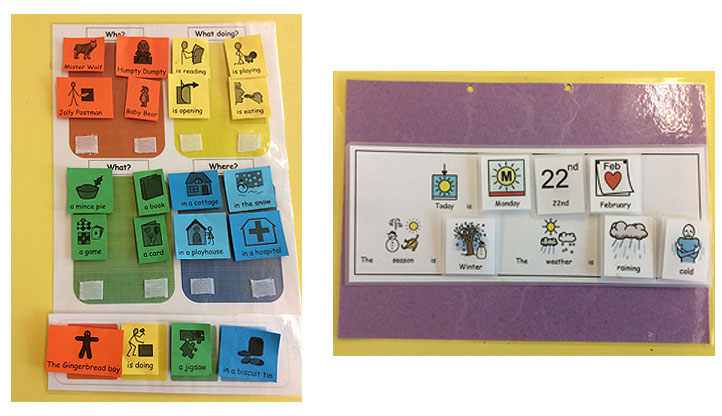 This school uses InPrint 3 to create a range of resources that support their students throughout their school routine...
At Countess Wear Community School, we regularly use InPrint as part of a Total Communication approach to support learning for children with additional needs across the curriculum. We use it to create visual calendars and timetables so that the children can clearly see routines and know what to expect.
We use it to create symbols for sentence builders so that the children are able to independently build and write sentences. Having the symbol as well as the text helps to reinforce the word and increases the children's understanding of the words that they are writing.
We also use InPrint to help children to understand mathematical vocabulary such as more/less, first/last and to enable them to use this language themselves.

We often use symbols with children who find it hard to communicate verbally but can show their understanding by communicating through symbols.
Another way in which we use Widgit symbols is as a way of differentiating work sheets. We annotate sheets with symbols, so they are easier for children to access independently and to have a clearer understanding of what is expected of them.
InPrint is very easy and quick to use and the use of the Widgit symbols has really helped to increase children's independence in accessing a mainstream curriculum.
Hannah Reeves
Countess Wear Community School
Next Success Story - Relaxed performances take centre stage