You are here:
Ambassador Theatre Group
Ambassador Theatre Group
Relaxed performances take centre stage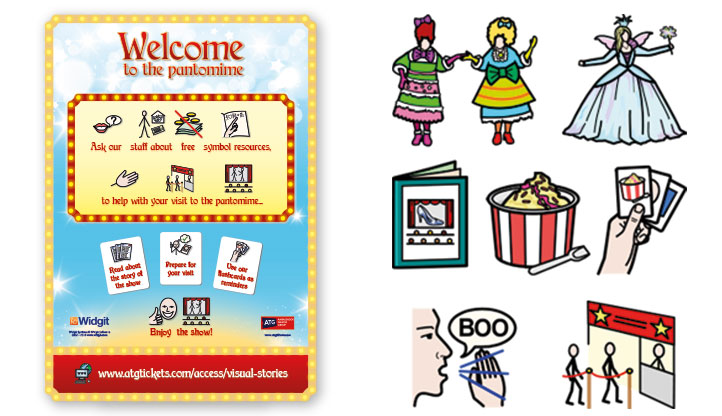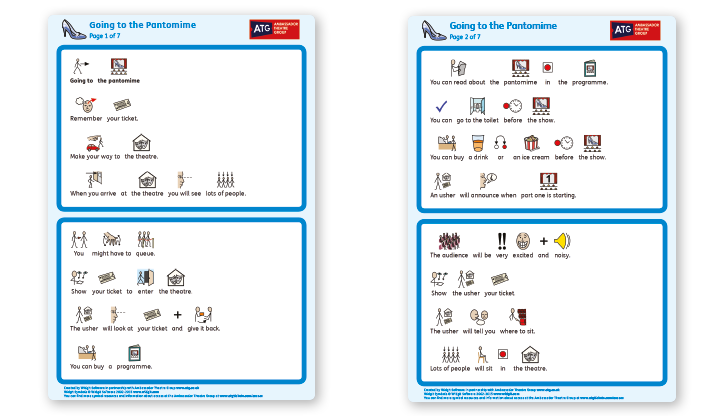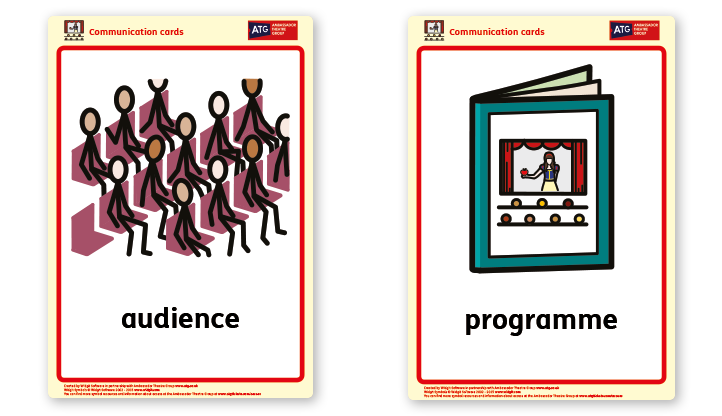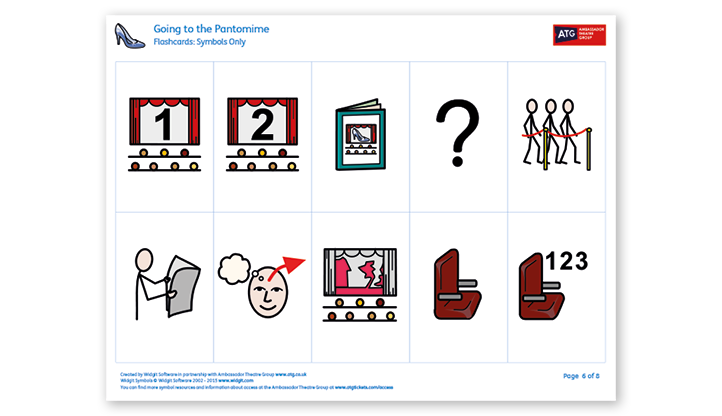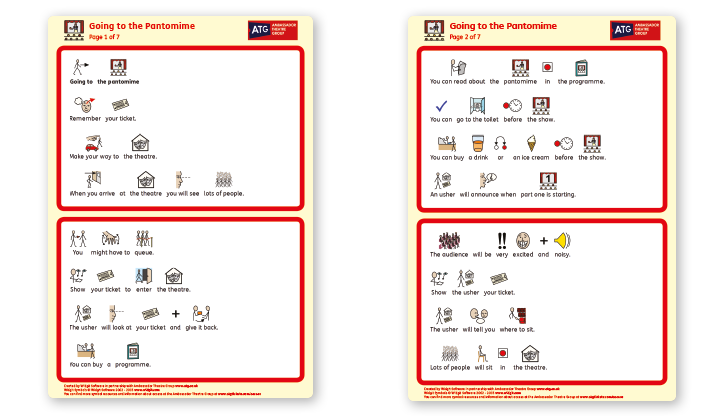 The Ambassador Theatre Group wanted to be able to create an accessible way for visitors to find out not only about the pantomime production but also what to expect when in the theatre environment...
"The Ambassador Theatre Group (ATG) is the global leader in live theatre. I'm Learning Partnerships Manager for the Ambassador Theatre Group, within the Creative Learning & Access team.
We wanted to create resources for children and adults with learning disabilities to prepare for their visits to our theatres during the pantomime season; to build confidence prior to the theatre visit and provide an accessible way for customers to find out what to expect, in terms of the theatre going experience and the pantomime production itself.


We chose to work with Widgit following the example set by the English National Ballet symbol resources. We knew that the symbols would be a simple, clear way to communicate and would have the same creative, colourful impact as our pantomimes. We are confident that the symbols appeal to our customers, and we were impressed by the versatility of the Widgit designers and adaptability to our art form to make them really specific to our theatre experience.
The resources that Widgit developed for us were symbol synopses for 'Going to the Theatre' and two pantomime titles, with accompanying flashcards and communication cards.
Widgit symbols helped our clients by providing a new, unique way for customers with learning difficulties to engage with our venues and our productions.
Widgit are very efficient, communicative and reliable. The team bring creative ideas to our project and are a pleasure to work with.
We are delighted with the symbol resources. They are professional, engaging and attractive to our customers. Most impressive are the symbols which were created uniquely for our pantomimes, such as the character symbols, which help us to bring the pantomime to life for all our customers.
I would absolutely recommend Widgit to others in our industry, and to organisations from different fields!"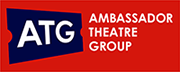 Zoë Briggs,
Learning Partnerships Manager,
Ambassador Theatre Group
Next Success Story - Rudolph brings Christmas early at the Eden Project Grotto