You are here:
Children's Commissioner for Jersey
Symbols used to promote & protect children's rights
The symbolised card resource will be used to help communicate ideas and information about children's rights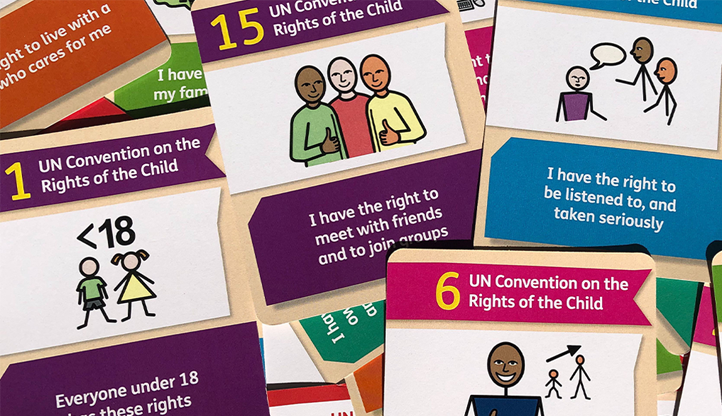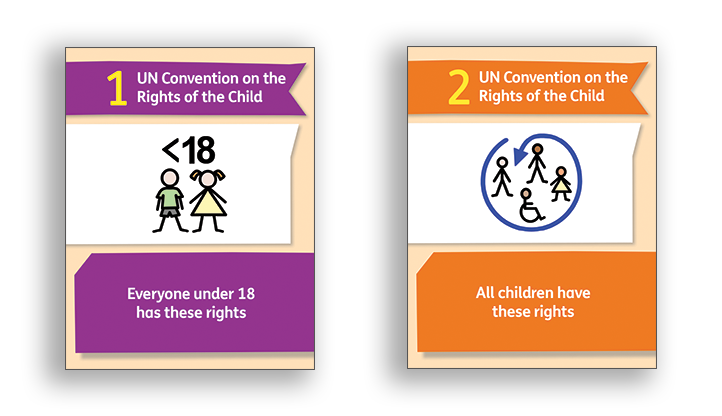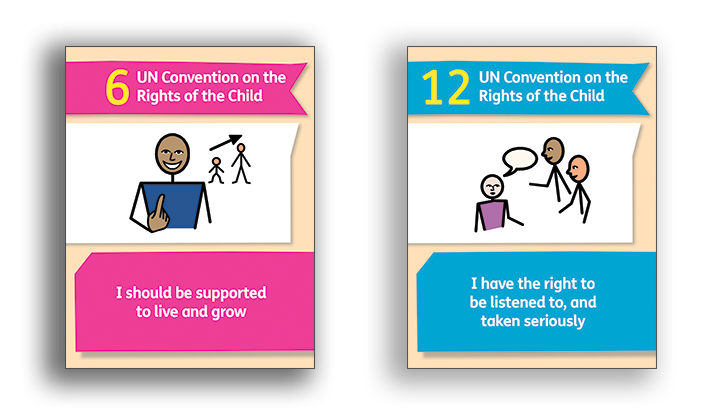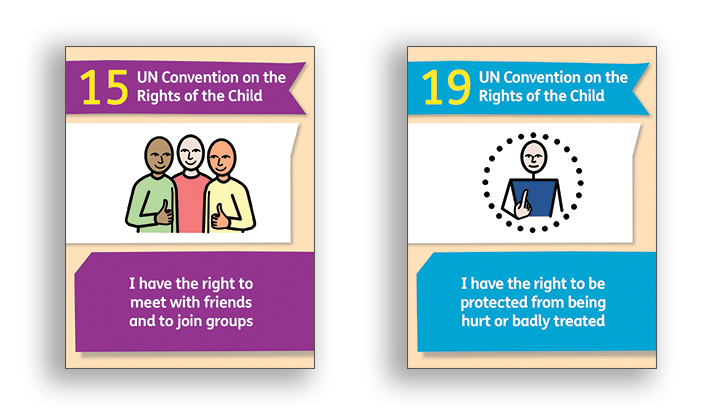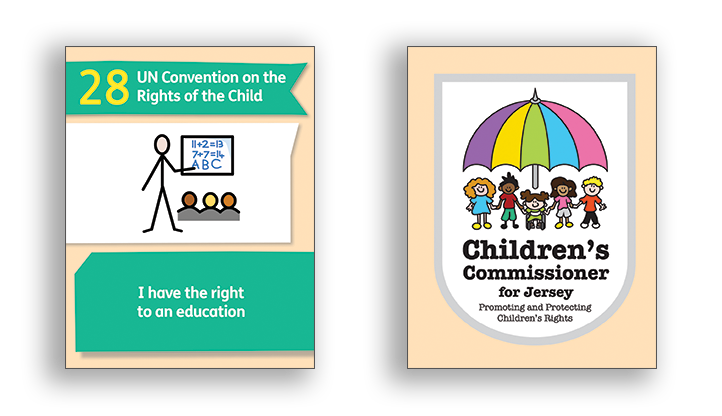 The United Nations Convention on the Rights of the Child (UNCRC) symbolised card resource has been designed to be used as a communication tool for children and young people who are non-verbal, have speech, language or additional support needs. They can also be used to help communicate ideas and information about children's rights to very young children…
The Children's Commissioner for Jersey has used the symbolised resource extensively across a wide age range; from primary school age through to college students in schools, youth groups and other organisations such as Brownies and Scouts.
Deborah McMillan, Children's Commissioner for Jersey commented:

"We just love our Widgit resources! Children love the colours, the symbols, and they love the A3 size cards. For Brownies, we use the cards to teach the new Girl Guiding Human Rights badge. We have also invented a number of games that you can play with them and as an interactive resource, they go down very well.

We fund schools to take part in the UNICEF Rights Respecting Schools Programme and schools prefer the Widgit Symbols resource."
The Commissioners' offices worked with Widgit Software, adult practitioners, and children & young people from England, Scotland and Wales to adapt the 42 articles of The United Nations Convention on the Rights of the Child (UNCRC) into Symbols. It's a joint resource, produced by the Children's Commissioner for England, Children and Young People's Commissioner Scotland and the Children's Commissioner for Wales.


To find out more, contact info@widgit.com
Next Success Story - Winford Centre for Children and Women