You are here:
Learning Italian Animated Story
Learning Italian Animated Story
Designed to help children aged 3-5
This animated story has been created to foster learning of Italian as second language in children aged 3-5...
The project was funded by the municipality of Udine and carried out by Radio Magica Foundation, in cooperation with publisher Franco Cosimo Panini and the assistive technology centre Auxilia.


Radio Magica Foundation operates a web radio designed for children and teenagers, aimed to promote storytelling and listening.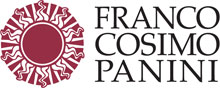 Next Success Story - Symbols to help communication