You are here:
Daisy's Garden Box
Daisy's Garden Box
Using symbols to organise and recognise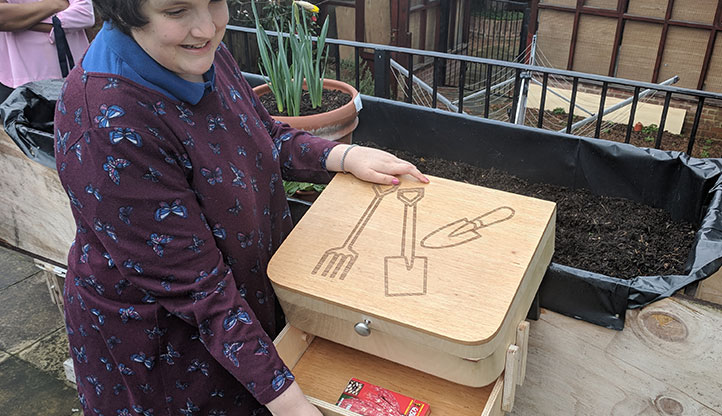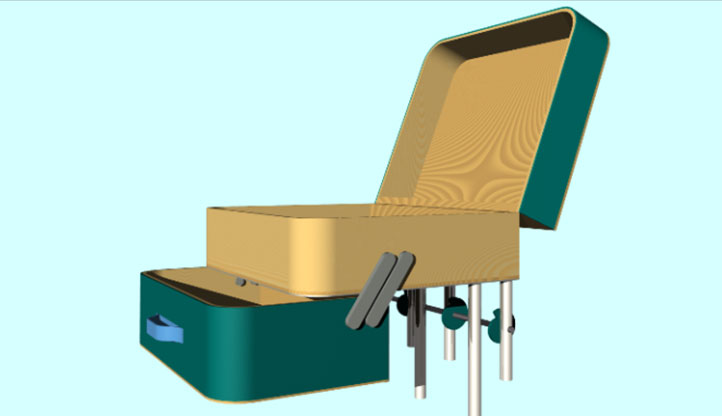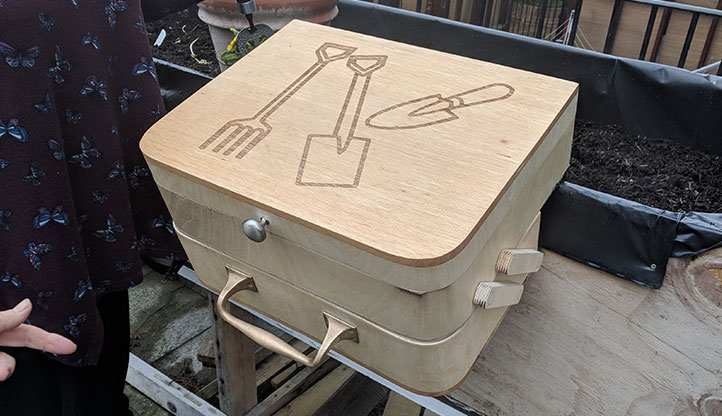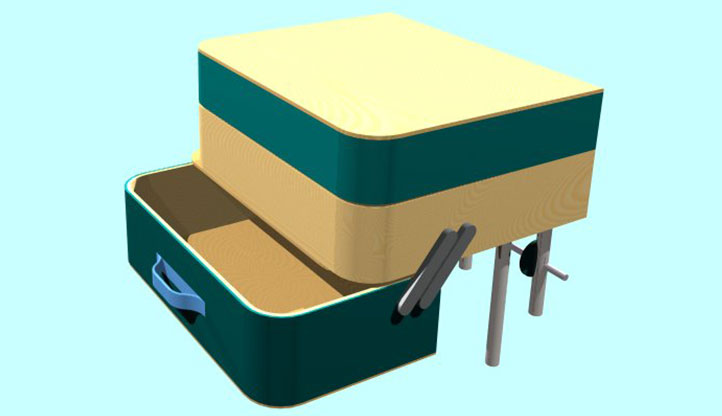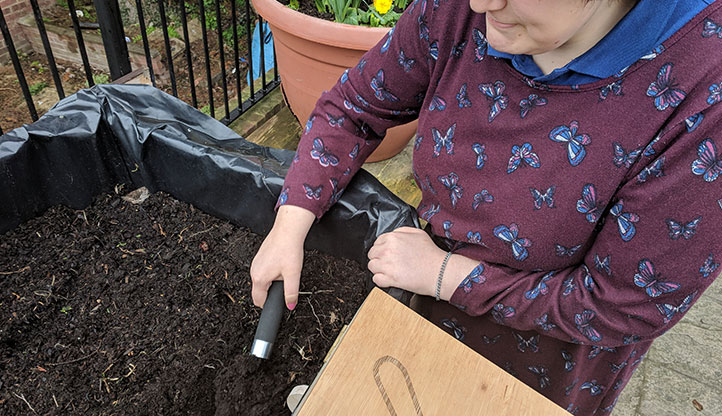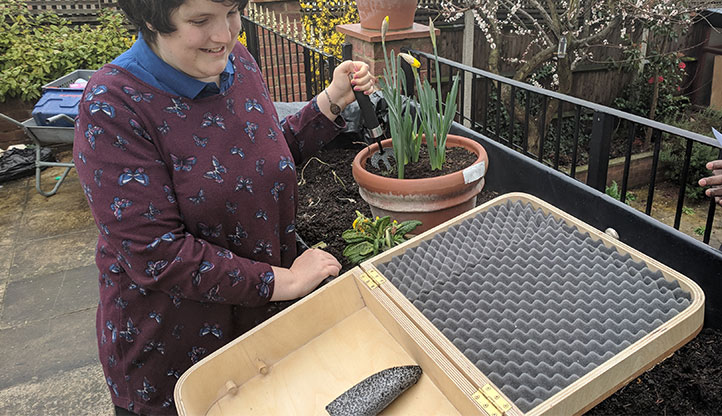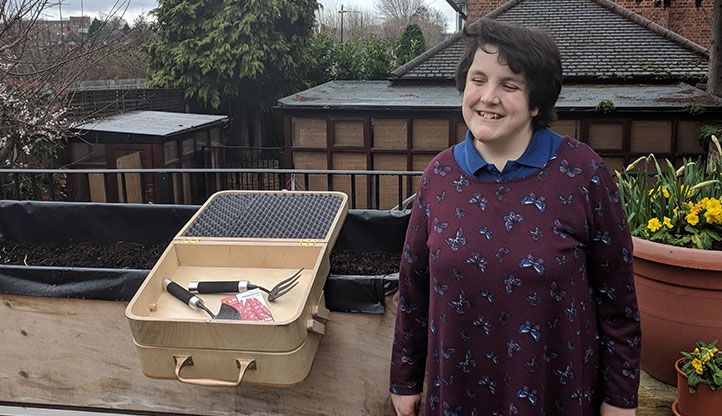 Widgit Symbols help Daisy, a young lady with visual impairment, enjoy her gardening activities...
Daisy is a 22 year old young adult who was born with brain tumours that severely limited her physical and mental abilities. This includes difficulty seeing where things are, bending down and understanding complicated objects. She lives in a supported living household with other similarly disabled young people. One of the activities she loves at the house is gardening, where she plants vegetables and fruit. The plant beds are all raised to avoid her bending down; however, she required somewhere equally convenient to put all her garden tools.
That is where my project is going to come in handy. It's split into two parts: a top section that will store all her garden tools like trowels and spades, and a bottom compartment for seeds and her gardening gloves.


The whole unit is designed to sit safely and securely on top of the edge of the plant beds, so that everything is above waist height and easy to reach. Similarly, the bits that move are in a different colour, so Daisy can easily tell where everything goes.
Daisy's visual impairment means Widgit Symbols have been incredibly useful to her, allowing her to understand writing that she can't otherwise read.
The garden storage is going to reflect this, with large, engraved Widgit Symbols for the phrase 'Garden Tools' on the top of the product in contrasting colours, allowing her to easily recognise where her tools are supposed to go when she's done with them. Using Widgit symbols means she can be instantly familiar with where everything needs to go, and that will make her confidence in using the product soar.
Guy Burgess,
Daisy's Brother
Next Success Story - Teaching English in Spain